Original URL: https://www.theregister.co.uk/2012/03/12/marvel_animates_physical_comics_with_ar_app/
Marvel to animate comic action with AR app
Kerplow! Splat! out of your phone's screen
Posted in Personal Tech, 12th March 2012 12:21 GMT
Marvel has jumped on the augmented reality bandwagon with an app that brings panels in its paper comics to life on a handset's screen.
The company is pushing hard to move into the digital age through a modernisation process it calls 'Marvel ReEvolution'.
The first part of that process is the app, Marvel AR, which aims to complement a paper comic with additional supplements. Each issue will feature around eight panels that spring into action when viewed through a smartphone.
This gives the publisher the ability to bundle DVD-style extras, such as editors' views and artists' impressions, with each of its releases, it said.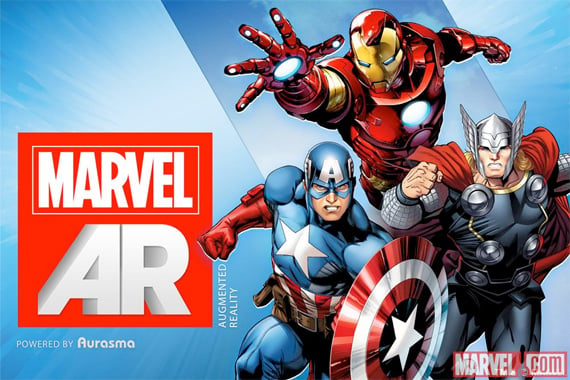 The app will also see characters come to life in 3D, jumping out the page to wow those who are easily impressed.
The second part of ReEvolution is the launch of a series of digital-only releases called Marvel Infinite Comics. These will be available to readers through the Marvel Comics app when they buy a physical or digital issue of the standard comic. They'll also be sold separately as a download.
The Marvel AR app will hit smartphones for free on 2 April.
The first comic to make use of AR will be Avengers versus X-Men #1, which goes on sale on 4 April. The Marvel Infinite Comics range launches around the same time. ®