Original URL: https://www.theregister.co.uk/2012/03/11/mime_20_birthday/
Walking through MIME fields: Snubbing Steve Jobs to Star Trek tech
Email daddy Borenstein talks rejection and attachments
Posted in Software, 11th March 2012 10:01 GMT
Interview Dr Nathaniel Borenstein didn't just reject Steve Jobs once - Borenstein twice defied the man accorded god-like status for conquering whole industries and cowing hardened executives into kneeling before him.
Borenstein is the inventor of modern email, or more specifically he created the Multipurpose Internet Mail Extension (MIME) protocol responsible for parcelling all those attachments padding out your inbox, a technology that celebrates its 20th birthday on 11 March.
That was the day in 1992 when Borenstein emailed the first MIME attachment - it was a multimedia clip of a barbershop quartet he belonged to, who sang "let me send you email" to the tune of that Brylcreem classic Let me call you sweetheart.
It was Borenstein's early work leading up to MIME that caught Jobs' eye; the Apple co-founder's first fruitless encounter came at Carnegie Mellon University, where a 31-year-old Borenstein was working with six others on CMU's Project Andrew. This was a brave-new-world messaging system that would inspire MIME.
Borenstein demonstrated Project Andrew to Jobs. "He got it right away," Borenstein told The Reg. "He saw why this was the future of email and he tried to hire the whole team. None wanted to join."
Jobs was in his NeXT wilderness, having been cast out by an ungrateful Apple board, and people questioned whether there could or would be a second coming of Jobs; it's unsurprising Borenstein declined the job offer. Undaunted, Jobs built NeXTMail that looked a heck of a lot like Andrew. When Borenstein now wants to compile Andrew, he does so on a Mac, whose operating system core uses technology descended from NeXT. It won't compile anywhere else.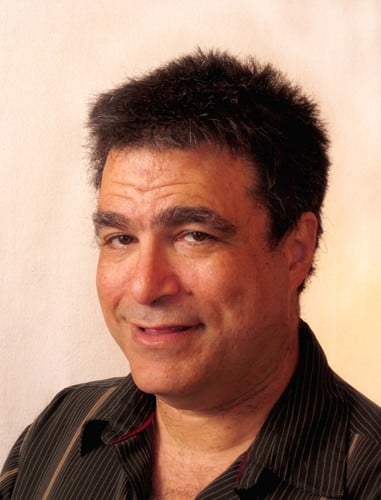 Borenstein's second Jobsian encounter came post-CMU and Project Andrew, when he was involved in delicate technical and political negotiations to get MIME blessed as an unofficial spec.
Everything was to play for: MIME stood on the precipice of the World Wide Web that came into being around that time courtesy of Tim Berners-Lee, whose work at CERN gave us the bricks and mortar for building the internet that would come to overtake the relatively limited Arpanet. Back then, while email existed on different islands of Arpanet, it was hard to communicate across the islands. The time was ripe for a bridging technology.
And guess who came-a-calling? Jobs wanted MIME to force all email to use Unicode, considered more elegant but also coincidentally used in NeXTMail.
"Jobs called me at my summer home and tried to lobby me into switching everything to Unicode," Borenstein tells us. "I said: 'Steve, Unicode will be more beautiful and ideal but it's going to break everything in the install base.' I had to turn him down which felt weird because he was Steve Jobs."
Had Jobs prevailed, the internet would be a different place and Apple might be at the heart of it, with Borenstein working for Team Jobs. NeXTMail converted to MIME by 1993.
Two decades on, Borenstein doesn't regret turning down working for Jobs.
"It's indicative of why I never went to work for him," he says. "I knew a lot of people who where happy to be his kids, but I knew a brilliant designer who left to go to IBM because when he found out that when you disagree with Steve Jobs you lost. I wouldn't have lasted."
Since then, MIME as become as integral to the internet as HTTP, IMAP and TCP/IP.
Media exchange
It was revolutionary in the early 1990s because it finally let you attach a photo, a piece of music or video or some other non-text media to an email - and for the attachment to be opened on some other email system as intended and not as bunch of illegible characters but as a photo, piece of music, video or some other media. MIME also let you send emails in different languages to other email systems without the recipient getting an eyeful of illegible characters.
Conceived for email, MIME has today gone far beyond a communication medium some now claim is being killed off by photo, music and video exchange services - such as Twitter, Gmail and Hotmail - that send stuff either from your hand, lap or desktop.
What next for MIME? The world wild web awaits
The timing was ripe for MIME, coming on the heels of CERN-based computer scientist Tim Berners-Lee's work on the first world wide web server, web browser and humanity's first web site in 1991. Berners-Lee needed a way to exchange multimedia messages but didn't want to re-invent the wheel.
"Just as we reached this consensus on the MIME standard, Tim Berners-Lee and his folks said they had to figure out how to do multimedia, so they said 'let's use this new MIME thing'... this thing I'd never heard of called the World Wide Web adopted it and took over the world," Borenstein said.
Fate played its hand several times in the making of MIME, and therefore the internet as we know it.
First, there was Borenstein's interest in email that stemmed from his service job at CMU - all students were assigned tasks outside of their studies. His job was running CMU's email system in 1980. "That turned into my entire career, which wasn't my goal at the time," he told us.
Borenstein joined the Andrew Project upon completion of his thesis, and it was Andrew that inspired MIME. Andrew tagged files with a content header but it used just a flat namespace that assigned everything a single label; this meant the list of possible headers became cluttered and content didn't always come through as readable. You might open what you thought was an image only to be confronted by pages of densely packed random characters - the raw data of the picture.
It was through Andrew that Borenstein met email pioneer Einar Stefferud, active in internet standards and credited with inventing the first internet mailing list, at a conference where X.400 - rival to SMTP email - had dominated discussions.
Stefferud was impressed by Borenstein and hooked him up with the person who was to become his MIME collaborator, Ned Freed. Borenstein's interest was in the exchange of multimedia content while Freed's interest lay in building a gateway between different email systems. By the time MIME went to the Internet Engineering Taskforce (IETF) for discussion, people had piled onto MIME's third aspect - sending non-English without it becoming gibberish.
"I was the only person with a paper not on X.400. I ran into these people who believed email can't do what I've already made it do [with Andrew]," Borenstein said of the X.400-heavy event. "Einar made a beeline for me."
Getting MIME accepted internationally at the IETF was a matter of politics. The landscape was a battlefield of the kinds of technology disagreements, vendor bickering and a hazy belief that market forces would pick a de-facto standard that we would come to know and, er, love. Often, Borenstein says, the best way to get critics onside was to conceded a minor point and then add them to MIME's lengthy list of contributors. Just one person rejected this play, he said, an individual who believed MIME was "very ugly".
A better built MIME
To this date, Borenstein concedes MIME could have been built better but accounts for its design on the need to be backwards compatible with huge chunks of what is now regarded as the internet's backbone, ARPANET, that was already in place thanks to the military and universities that pioneered it. Back then MIME had to support FTP and data encoding used on older servers as well as Base64 and ASCII. "If you were starting from scratch, you wouldn't start at Base64 and 7-bit ASCII," Borenstein says.
Two decades on, and despite its complexity, MIME is embedded in the internet. Borenstein, who is chief scientist at Mimecast, reckons one trillion MIME attachments are exchanged every day. The number of MIME types to describe different media has grown considerably from the original 16. Its success is because of the freedom you have in being able to define new name types.
One attachment: A human kidney
After 20 years, Borenstein reckons MIME won't be usurped but new types will be defined to help extend MIME. "It's like changing our backbone," he said of MIME.
Well, what new types? In 1993, Borenstein formulated an April Fools' RFC for a matter MIME type; he visualised transporting people around the web using it like a Star Trek transporter. Today there are MIME types to send 3D models to 3D printers; last year saw the demonstration of a "printed out" working human kidney. "The next step in that is: 'E-mail me a new kidney'," he said. "I predict MIME types for smell: as the technology comes along people will want to send perfume applications."
The future is less certain for the system that MIME revolutionised: email. Silicon Valley watchers reckon the amount of time punters spend on social networks is killing email, as more people choose to communicate though sites like Facebook and Twitter instead of the one-to-one or one-to-CC medium of email. The web is a more dynamic and more self-referential place than it was in the early 1990s world of communication narratives.
The chief operating officer for one of those sites, Facebook's Sheryl Sandberg, has also gently embraced this end-of-email theory, postulating that email is "probably" going to shuffle off this mortal coil. It's a compelling theory for a place where the past is constantly being casually blown away, but a place that that's also greatly out of touch with real-world notions of legacy.
Ironically, email is so prolific it's actually turning some people off. The pain of inboxes so inundated people can't respond isn't new. Last year, the chief executive of IT services company Atos, Thierry Breton, said he was banning internal emails because managers are spending too long reading and responding to messages.
A 2009 study by the Radicati Group reckons there will be 2.5 billion email users worldwide by 2014 compared to 1.9 billion three years ago. Radicati reckons [PDF] 2.8 million emails are sent every second. Despite what the champions of social networking and evangelists of "socializing" enterprise systems tell you, email remains a big part of doing business thanks to the huge legacy of email communications sitting in servers and the fact email storage systems help organisations conform to quaint regulation.
Borenstein buys into this idea with his company, Mimecast, which provides email-based services. Facebook also buys into this, if you read between the lines. Zuckerberg's social network last year began providing @facebook.com email addresses on top of its Messages service. Facebook goes to great lengths to deny that it's providing email even though the company is trying to become more like Google and clearly trying to tempt Gmail users.
The future again
For Borenstein, this reminds him of the days in the late 1980s and early 1990s before MIME when email systems from one provider couldn't talk those of another.
"In my book that's email," he said of the Facebook system. "It's proprietary email on Facebook. That's not the death of email - that's a new email protocol. It's never going to be a success, having proprietary Facebook protocols that only goes to other Facebook worlds," he said.
Borenstein reckons the future is not one medium or the other, but a mixture: "I have trouble believing the idea that email is dying when it's still growing but at a deeper level. We find social networking enables different types of communications, and it might be a better medium for certain things, but not for others.
"I see the possibility of increased integration with social networking - we may be able to get past social networks killing email and get to how they work well together." ®