Original URL: https://www.theregister.co.uk/2012/03/10/car_week_ten_in_car_gadgets_and_accessories/
Ten... in-car gadgets and accessories
Dashboard fixation
Posted in Science, 10th March 2012 09:00 GMT
Car Week

With so much tech being built into the even the most mundane of motors, writing round-ups of car gadgets isn't as easy as it used to be. For this list, the brief was even more exacting: only include kit that if you were given one for Christmas it wouldn't be on eBay come Boxing Day.
There's a lot here to do with attaching gadgets to dashboards and windscreens, and getting sound from and power to them - which is perhaps not surprising with smartphones and tablets now infesting every corner of modern life.
It all makes me hanker for the days when a feature like this would include nothing more exotic than the most comfy string-backed driving gloves or the best cigar lighter to use in an Austin-Healey with the roof down.
Bracketron Nav-Mat II

If you're worried about tell-tale screen rings attracting the attention of your local felonious yoof, the Nav-Mat II may be the answer. The 190 x 140 x 5mm black pad drapes itself over your dashboard and by the miracle of the maker's TemperBond Technology just sort of stays there. On the middle is a stiff plastic circle that you can stick your regular screen mount to. Rather surprisingly, it works very well. I've yet to find a dashboard that I couldn't get a secure fix to no matter what the contour or finish, and repeated removal and replacing seems to have no ill-effect either. It's so unobtrusive I can imagine most folk simply leaving it in situ and prolonged exposure to sunlight seems to do it no harm. From personal experience, I can tell you it works perfectly with the Exomount.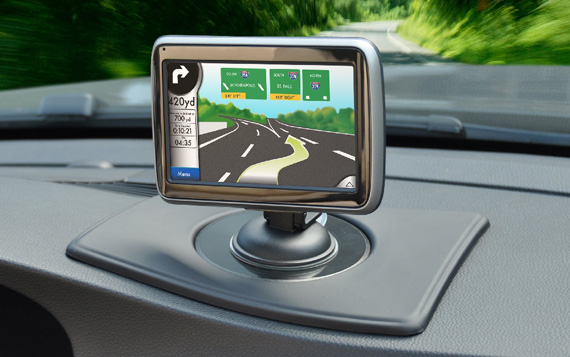 Contigo Autoseal Travel Mug

There are some things I don't mind having in my lap as I drive along including the missus'… [Steady on - Ed.] but hot coffee and cold lemonade are most definitely not on the list. For on-the-go mid-journey sipping, the best bet is the Contigo Autoseal. The mug has a clever nay cunning sealing mechanism that you can operate with one hand to drink but that instantly seals up when you take your finger away. This makes spilling your libation as near impossible as makes no difference. The Contigo has a thirst-quenching 83 per cent of a pint capacity, is made from stainless steel and is vacuum-insulated to keep the hot hot and the cold cold.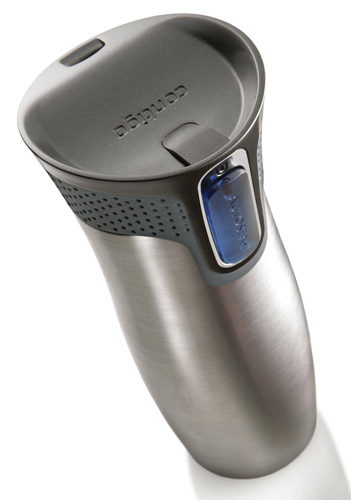 Reg Rating 85%
Price £25
More info Firebox
Exogear Exomount Universal Gadget Mount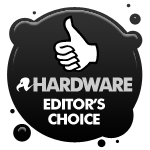 With satnav coming free with Android and Nokia's WinPho 7 handsets, and available in various paid forms for iOS, a reliable and secure way of attaching your smartphone to your windshield is now more necessary than ever. The best I've come across by a country mile is the Exogear Exomount. I reviewed the unit in detail here and after six months of continuous use I have come to appreciate it even more. The various hinge and ball mechanisms show not the slightest signs of wear and everything is still as tight as the day it came out of the box. To cap it all, it also still leaves less in the way of window-ring marks than any other mount I've tried.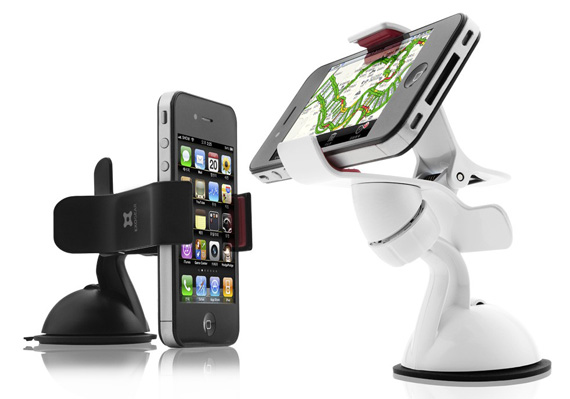 Reg Rating 95%
Price £22
More info Exogear
Garmin nuLink 2390 with PhotoLive

With satnav rapidly becoming just another smartphone app, PND makers have to look for new tricks and treats, and Garmin has come up with PhotoLive. This lets you see snapshots of actual road conditions from traffic cameras. It's a cracking idea and as long as you're happy with the pictures being five minutes old, works really well. It has saved me wasting my time on the M6 on a several occasions. The rub with PhotoLive is the cost which, at £3.95 a month, is a bit steep, so I can't see this being a must-have feature unless your daily commute takes you through areas of unpredictable congestion or you don't trust your satnav to discern between a tolerable level of traffic and a car park.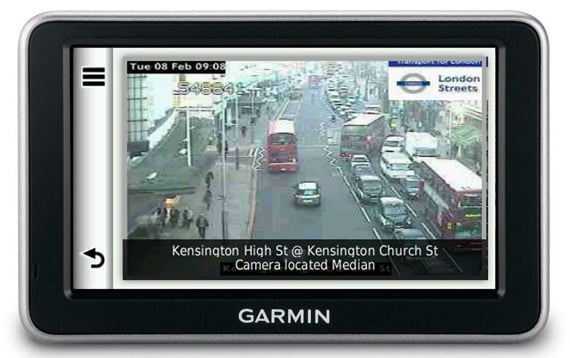 Reg Rating 75%
Price £229
More info Garmin
Griffin iTrip Auto Universal Plus FM transmitter

A rather more cost-effective in-car audio upgrade than Pure's DAB rig, the iTrip takes whatever your phone or media player is playing out of its 3.5mm audio jack and throws it to your car stereo as an FM signal. In the US, these devices benefit from gaps in the FM band big enough to drive a truck through, but on this small island things are more crowded, physically and frequency-wise. Still, I usually manage to find some consistently clear air here in the North West and the iTrip is very easy to use and has nice clear LCD display to show you what frequency it is broadcasting on. The USB port in the end of the iTrip's 12V charger is a nice touch and means you can use your phone or media player as a radio station and charge it at the same time.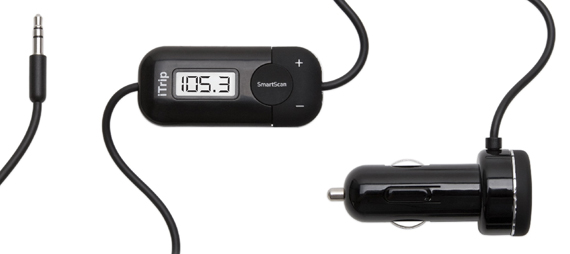 Reg Rating 80%
Price £24
More info Griffin
Griffin PowerJolt Micro Double USB 12V Charger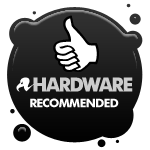 While most car chargers stick out like a sore thumb, the Griffin PowerJolt manages to be barely any longer than the barrel of your average in-car 12V power socket. This means it's the only adapter I can leave plugged in to my trusty old Mercedes and still close the ashtray cover on the centre console. By coincidence or design, it's also one of the very few chargers that doesn't require serious jiggling to get it to work in my car. Of course, like all the best car chargers it has two USB ports so there's no arguing over who gets to charge their phone first. There are cheaper, but there are none better.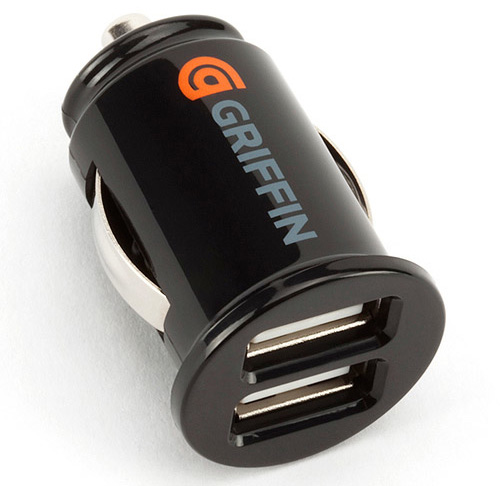 Reg Rating 90%
Price £12
More info Griffin
Herbert Richter Banana Global 9.1 Tablet Screen Mount

If you're going to stick a £400 tablet to your windshield - and I'm not suggesting for a moment that this is a good idea - you want something that stays stuck and doesn't flap about or droop like a prize stallion with severe erectile dysfunction. So my advice is buy German and go for a Herbert Richter mount. It may not be pretty but it's built to an impressively high Teutonic standard and will hold anything you care to put into its vice-like grip. I've used mine to hold an iPad, a Motorola Xoom 2 Media Edition and an Asus Transformer Prime for hours on end, and never once had to adjust or re-attach it. I've also started using it as a desk stand in the office and wall mount in the kitchen.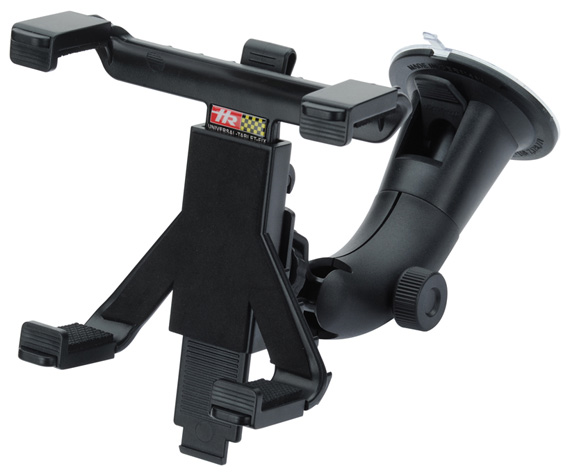 Jabra Freeway Bluetooth Speakerphone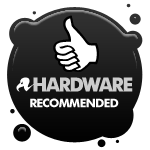 Simply the best Bluetooth speakerphone I've come across. The sound quality is superb and the voice control is faultless. I particularly like that when I say, "battery," the Freeway tells me how much charge it has left. It will also connect to two Bluetooth devices at a time and can relay its output to your car's FM radio should you so desire - simply tell it to scan for an open FM frequency and it will reply with the most clutter-free one it can find. Thanks to its three speakers and virtual surround sound system, audio quality is so good you can actually listen to music and still enjoy the experience - and you never have to struggle to hear what callers are saying. It's a bit big but that's a small price to pay. The battery life is excellent.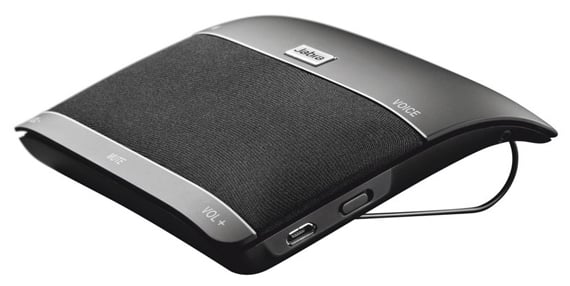 Reg Rating 90%
Price £70
More info Jabra
Pure Highway 300Di Digital Radio Kit

My Reg Hardware colleague Ian Calcutt gave the Pure 300Di a good poke and prod in his review, and afterwards I had a play with it too. The main selling points are the addition of DAB to your car's stereo system and the rather funky OLED dashboard display/control box. Once installed, the rig is impressively unobtrusive, and I found DAB reception in and around Manchester to be first rate. The Highway isn't cheap, but the £180 price does include fitting at your local branch of Halfords. And don't forget you also get USB, 3.5mm and iPhone/Pod connectivity into the bargain so it makes for a pretty impressive upgrade beyond simply adding digital radio on-the-go.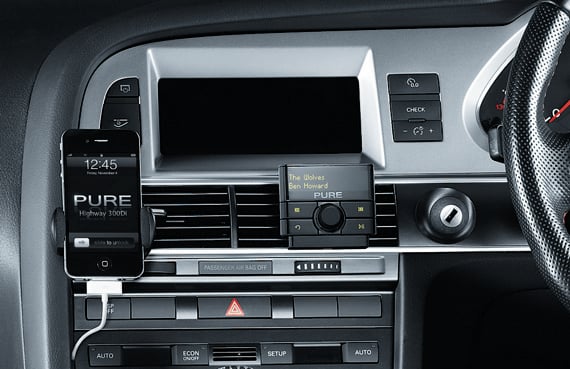 Reg Rating 80%
Price £
More info Pure
Stretchy Stig

OK, this one sails perilously close to breaking the eBay rule but if, like me, the state of Britain's roads and the idiocy of some of its drivers pushes you to state of near apoplexy, this may be just the tonic. When next left fuming because some twit has cut you up/not indicated/is moving at 15mph for no good reason, don't get all bent out of shape, just reach for your bendy, stretchy Stig and vent spleen on him by bending him out of shape. Some say it's stretchable to four times its normal height, but all we know is that the novelty white Nomex-clad enigma will remain utterly silent as you let your road rage out without the risk of being beaten to a pulp by a lorry driver or arrested. ®