Original URL: https://www.theregister.co.uk/2012/03/09/ten_stars_of_the_82nd_geneva_motor_show/
Ten... stars of the Geneva Motor Show
Eye-catching autos
Posted in Science, 9th March 2012 07:00 GMT
Car Week

The annual automotive get-together on the shores of Lake Geneva is arguably now the premier annual European car show. With auto makers having a better time of the current economic situation than many other manufacturing concerns, there was a definite feeling of optimism about the halls of the 82nd Geneva Motor Show, just as there was in Detroit at the NAIAS in January. That optimism was also fuelled by the rather impressive range of new metal on display. From production-ready motors to pie-in-the-sky concepts and everything in between, 2012 had the lot and here is my pick of the crop.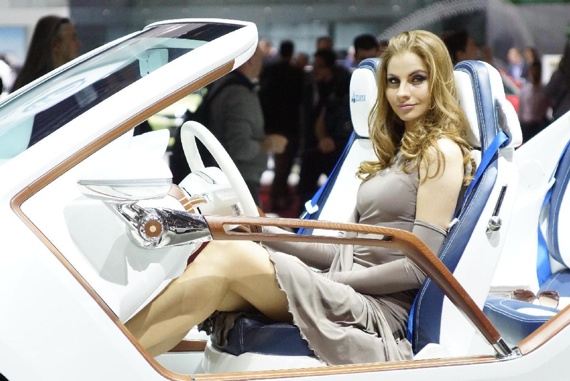 Bentley EX P 9

As subtle as fitting a set of spoilers and alloy wheels to Blenheim Palace, the EX P 9 will not only be Bentley's first SUV but also its first hybrid. Initial versions - sorry, folks, but the head of Bentley has confirmed this monster will make it into production in 2015 - will have a 6.0-litre, 12-cylinder engine but there will also be a six-cylinder plug-in hybrid. Based on the same platform as the next Audi Q7 and VW Touareg, I suspect the EX P 9 will have Bentley traditionalists running for the hills in horror, but it should go down a storm with footballers and their wives.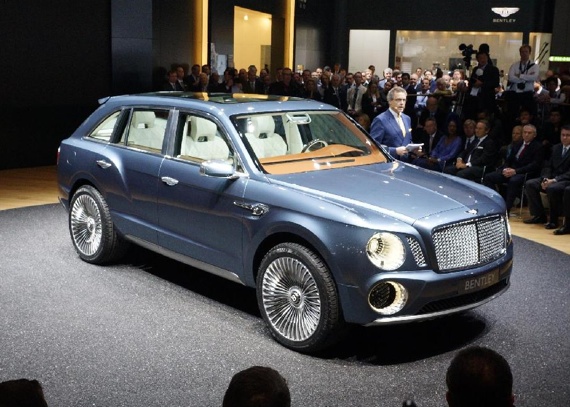 Citroën DS5 HYbrid4

I have nothing but good things to say about Peugeot's new HYbrid4 diesel-electric hybrid system, but the 3008 in which it's being launched isn't the most exciting or pretty vehicle on the road. And neither is the next model planned: a high-riding version of the 508 estate called the RXH. To the rescue comes sister company Citroën which has announced that the clever four-wheel drive hybrid system will appear in the gorgeous DS5 and so combine cunning drive-train technology with superb design and Gallic elegance. Vive la différence.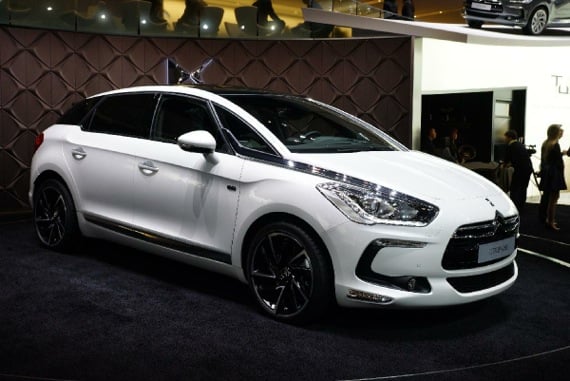 Price
TBC
Availability
Late 2012
More Info
Citroën
Ford B-Max

Ford's new Fiesta-based MPV was unveiled at Mobile World Congress and Geneva so even more of us could gasp at the clever B-pillar integration into the rear sliding doors. It's certainly a great design and makes for incredible ease of access to the cabin through a gaping 1.5m-long hole. But I will have to wait to get behind the wheel on a rough mountain road to satisfy myself that everything is still ship-shape in the body-rigidity department. Inside, you will find a selection of Ford's new three-cylinder 1.0-litre EcoBoost engines and the all-singing and dancing Sync connectivity system, which makes its UK debut in the B-Max.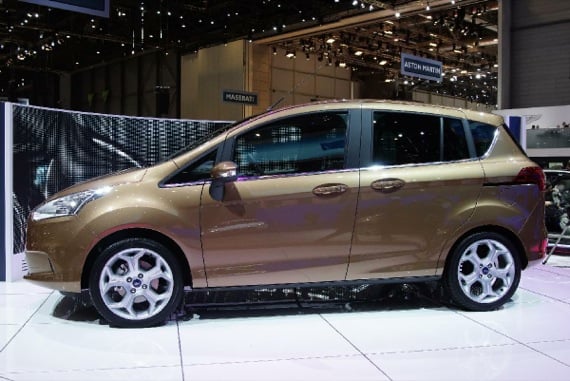 Price
£13,500 approx
Availability
September 2012
More Info
Ford
Hyundai i-oniq concept

Sharing certain styling cues with the Veloster, the i-oniq is powered by a 80kW (107bhp) electric motor and a lithium-ion battery pack good for 75 miles of electric-only driving. When the batteries are flat, a 1.0-litre, three-cylinder petrol engine fires up to turn a generator which then gives a maximum touring range of nearly 450 miles while only chucking out 45g/km of CO2 through the exhaust pipe. Officially, the i-oniq is only a concept, but with the speed Hyundai is spitting out new cars, you'd be a brave man to bet against against something close to this appearing on the roads before the end of next year.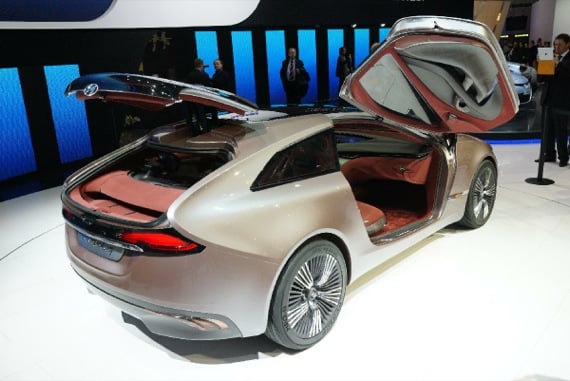 Price
N/A
Availability
N/A
More Info
Hyundai
Infiniti EMERG-E concept

Infiniti's efforts to establish itself as a premium marque in Europe and shed the 'posh bit of Nissan' stigma should get a shot in the arm from this sleek range-extended leccy sports car based on the Lotus Evora. Like the Hyundai i-oniq, the EMERG-E is driven by electric motors: two in this case, producing 300Kw (402bhp). After the plug-in charge is depleted, a mid-engined Lotus-designed and built 1.2-litre, three-cylinder petrol engine fires up to turn a generator. The 0-60 dash takes four seconds and the lithium-ion battery pack is good for 30 miles of stealthy e-driving. Across the combined test cycle, CO2 emissions are said to be a lowly 55g/km - impressive for a 400bhp sports car.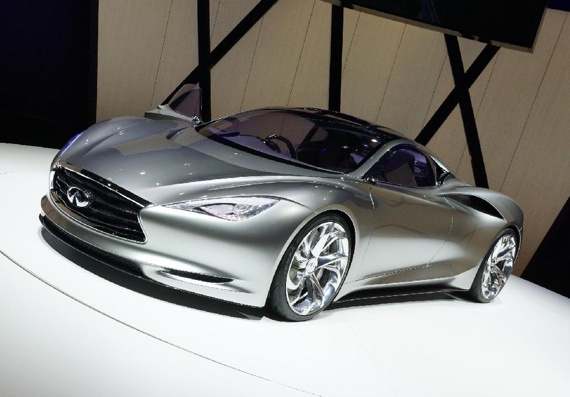 Price
N/A
Availability
N/A
More Info
Infiniti
Jaguar XF Sportbrake

At last, a decent Jaguar estate to wipe away memories of the dreary X-Type, which had far too much Mondeo DNA in its marrow to tempt anyone away from their BMW, Mercedes or Volvo load-luggers. With all new panels from the B-pillar back and a whopping 1,675 litres of space when the rear seats are folded down, the XF Sportbrake adds genuine space to the usual Jag attributes of grace and pace. Engines are carried over from the XF saloon range so expect the bulk of the sales to go to the excellent 3.0-litre, six-cylinder and 2.2-litre, four-cylinder diesel models when the car is launched in August.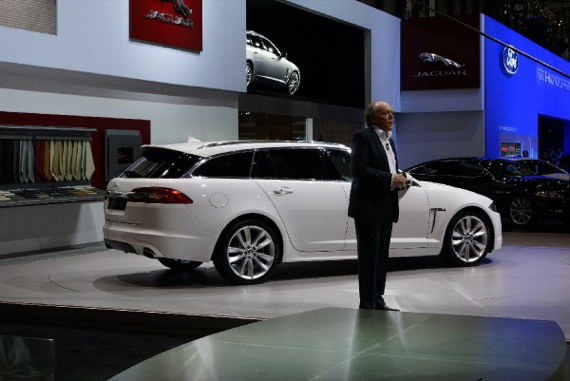 Price
TBC
Availability
Q3 2012
More Info
Jaguar
Mazda Takeri

Apart from heralding a much more adventurous design aesthetic for the rather anonymous Mazda range, the Takeri features something called i-ELOOP - short for Intelligent Energy Loop - which will find its way into the replacement for the current Mazda 6. The system harvests energy from regenerative braking and stores it in a capacitor where it is used to power the car's electrical sub-systems such as the lights, climate control and stereo. Mazda reckons this can improve fuel consumption by up to ten per cent. Under the bonnet sits Mazda's new lightweight and super efficient 175bhp, 2.2-litre SKYACTIV-D diesel engine, which will also find its way into to the new 6.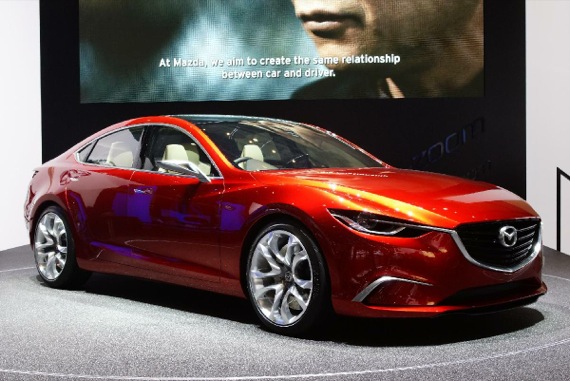 Price
N/A
Availability
N/A
More Info
Mazda
Morgan Plus E concept

A uniquely British take on the e-car, the Morgan Plus E may look like it was designed when Douglas Bader was still a serving RAF officer but the chassis is made from aluminium and power comes from a 70kW (94bhp) 300Nm electric motor developed by the equally British Zytek. Uniquely for an e-car, power goes to the rear wheels through a conventional five-speed manual gearbox. The clutch is retained but the driver can choose to leave it engaged when coming to rest and pulling away, driving the car like a conventional automatic. At the moment, the Plus E is a technology demonstrator, but if enough people whip out their chequebooks, Morgan will start building it.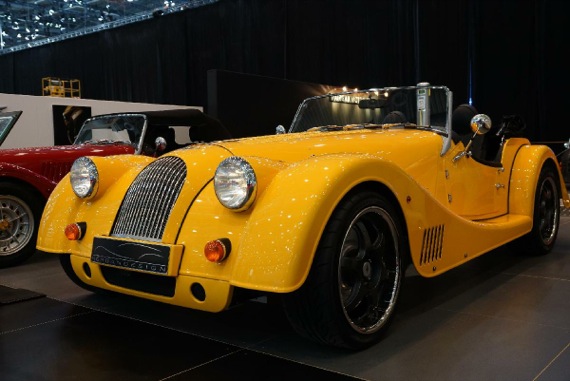 Price
TBC
Availability
TBC
More Info
Morgan
Peugeot 208 GTi Concept

It's been more than two years since any sort of Peugeot GTi has been available in the UK and a good few years more since anything that actually deserved of the badge graced the listings of the company that created the iconic 205 GTi. The 208 GTi Concept suggests a possible return to form with a 1.6-litre, 200bhp turbo engine lifted from the impressive RCZ coupé, widened front and rear tracks, and a beefed-up braking system. The new car is also apparently over 100kg lighter than the soft and lardy old 207 GTi. Ignore the word 'concept' in the title, what you see here is pretty much the final deal.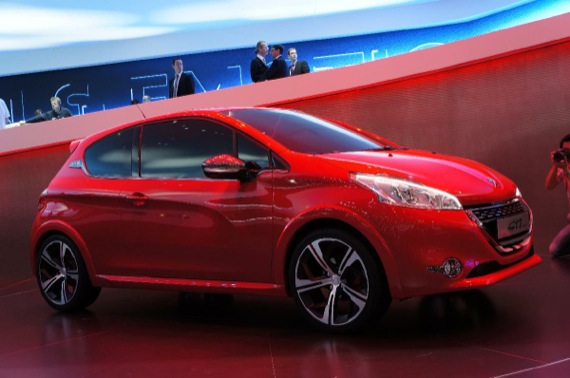 Price
TBC
Availability
Late 2012
More Info
Peugeot
Toyota FT-Bh

A paean to all that is light and slippery in car design, the FT-Bh weighs less than 800kg - that's 75 per cent of the weight of a base 1.0-litre Yaris - has a drag coefficient of 0.235, can average 134.5mpg and emits only 49g/km of CO2 in the process. Powering the show is a hybrid powertrain based around a lightweight, two-cylinder, 1.0-litre Atkinson cycle petrol engine. Other power saving ideas include an LED lighting rig that consumes half the power of those in conventional cars.
Toyota has no plans to put this rather startling design into production, rather it's an exercise in seeing just how light, economical and wind-cheating a car can be made using current, economically viable technology and manufacturing processes.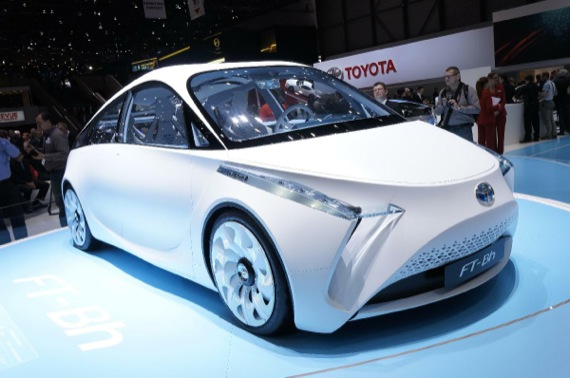 Price
N/A
Availability
N/A
More Info
Toyota