Original URL: https://www.theregister.co.uk/2012/03/08/reg_hardware_goes_inside_sony_hq_japan/
Inside Sony's Home Entertainment HQ in Japan
Image is everything, say Bravia boffins
Posted in Personal Tech, 8th March 2012 07:00 GMT
Feature Sony is getting back to basics in an effort to revitalise its underperforming TV division. After haemorrhaging cash for eight long years, a fresh management team are betting the farm on new display technologies and a return to core values in order to turn things around.
To see just how sweeping these changes are, the iconic Japanese brand invited Reg Hardware along to its new home entertainment HQ in Tokyo. Here we found a Sony that didn't appear half as battered as you might expect. Indeed, at times it seemed positively effervescent.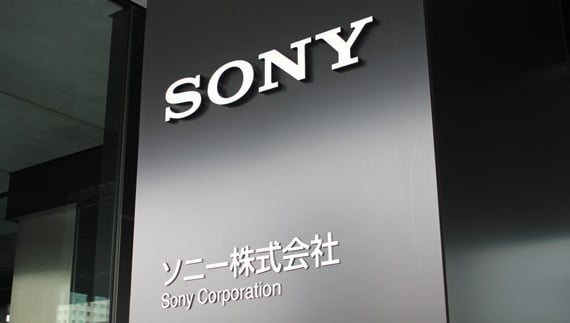 Sony's Tokyo home entertainment HQ
One reason is Noriaki Negishi. As the new deputy president of the brand's home entertainment group, it's his job to revitalise Sony's global TV business; it's a role he seems to positively relish. "In the days of Trinitron, people knew that Sony TVs gave the best picture. They wanted a Sony before they even walked into a shop. Today that isn't the case." The solution, he says, is to inspire people with new technologies, to encourage the brand's engineers to break new ground.
Crystal maze
At January's CES, Sony countered the OLED offensive of LG and Samsung by doing just that. It unveiled its own proprietary display technology, called Crystal LED. This self emissive alternative was clearly a little rough around the edges, but impressed with its astonishing brightness and colour depth. Curiously, the brand wasn't talking about Crystal LED during our visit. Instead the focus was on more immediate developments.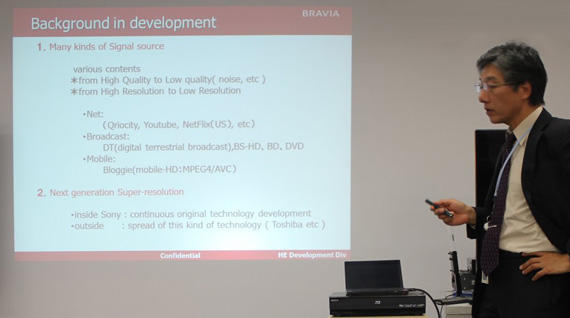 X-Reality Super Resolution picture processor explained
A key new ingredient in the brand's 2012 TVs will be the so-called X-Reality Super Resolution picture processor. It's the most powerful IC Sony has ever put in a TV. Able to do multi-frame image analysis on the fly, it can extrapolate extra information from two points of colour or contrast and apply linear gradation.
For extraordinarily accurate image interpolation it references an on-chip database of theoretical image patterns. It's particularly effective on low bitrate on-line video sources, such as YouTube. Unsurprisingly, Sony is confident that streaming video will be a major source of entertainment in the years to come.
The not so rough guide
Fittingly there are also big changes coming to Sony's Entertainment Network portal and TV guide this year. The brand has always offered the biggest selection of IPTV services, but navigating them is a nightmare. The new net portal interface (which has more than a whiff of Windows 8 about it) is significantly more intuitive and easy on the eye. A movie search tool will be available to filter content.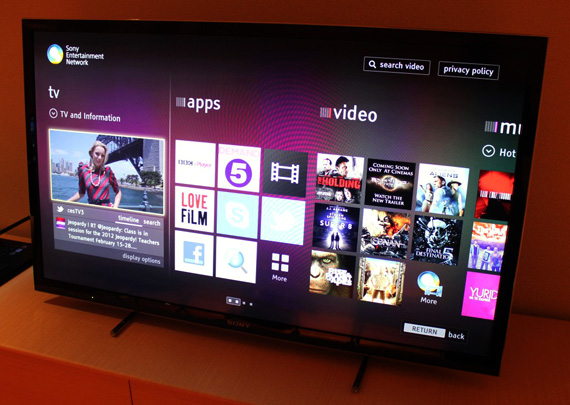 New look net TV portal
Perhaps even more intriguing is a radical new TV EPG that allows deep searching using metadata. Developed by Gracenote, viewers will not only be able to see what's on at a glance, but they'll be able to search filmographies, genres and other data, courtesy of Gracenote's content rich databases. Early demos shown to us in Sony's R&D labs look extremely exciting. Executed well, this kind of connected TV guide could become a game changer.
Double vision
Sony reckons that twin-screening is also destined to become a major driver for TVs. So both tablets and smartphones can throw content to the new DLNA screens. Everything from video clips and music to web URLs can be lobbed back and forth. 

But what of Sony's next generation ambitions? While Crystal LED remains a closely guarded science project, there's feverish activity behind the scenes to resurrect Sony's OLED program.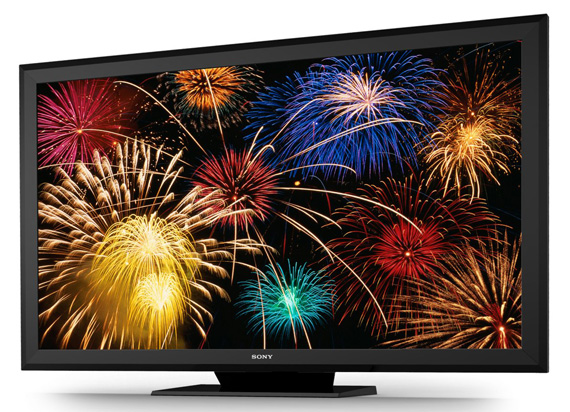 Crystal LED display prototype
The brand was actually the first to launch a consumer OLED TV. Back in 2007/2008, the technically advanced, ferociously expensive, 11-inch XEL-1 enjoyed limited distribution in Japan, North America and Europe before being unceremoniously benched amid a flurry of cost cutting.
The team responsible for the XEL-1 ended up at the Sony's Atsugi Technology Centre, where OLED development continued under the aegis of the Professional Solutions Group. The result of its endeavours has been a family of professional grade monitors which service pro users and the medical community.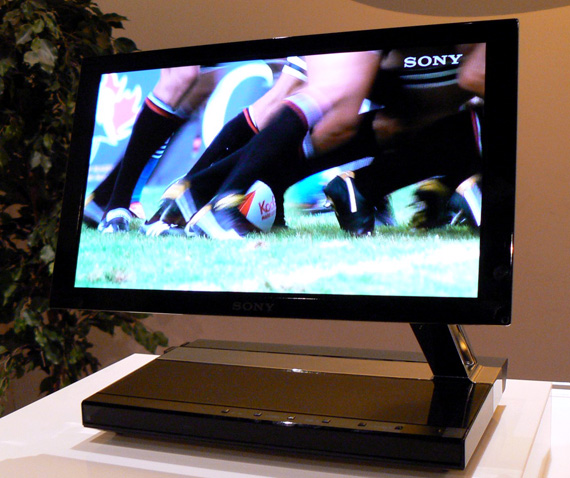 Sony's XEL-1: the first consumer OLED TV
According to Matt Soga, the senior general manager in charge, OLED offers the best performance for this kind of reference grade work. "It's the ideal device for a master monitor," he says. "It's the only device to give a perfect black."
Chamber of commerce
OLED is also astonishingly fast, which means outstanding motion picture accuracy, and according to Soga, is unusual in that contrast remains unchanged regardless of whether you view in a very bright or very dark room.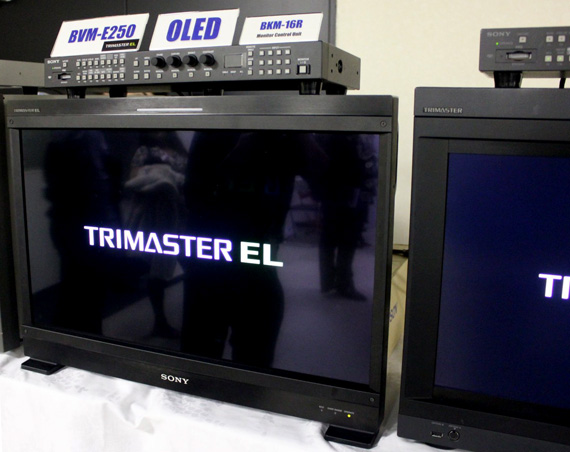 Professional grade OLED displays have found a home in industry and medical environments
One long-running concern about OLED has been its longevity. The organic display has a reputation for rapid decay. Soga says huge strides have been made in this regard. He explains Sony's latest OLED displays now have "completely sealed chambers which prevent moisture getting in." The result is a working life of around 30,000 hours. Helping to reduce luminance decay is an auto calibration system that compensates for RGB fluctuations. "We expect to see more improvements going forward. There's a big industry building around OLED."
The importance of 3D
Naturally 3D remains central to Sony's TV proposal, but it's no longer seen as a televisual panacea. The brand has twigged that it's not generating sales. Indeed, a global survey of potential TV buyers conducted by Sony saw 3D ranked a lowly 18th out of 20 in terms of deemed importance by would be purchasers.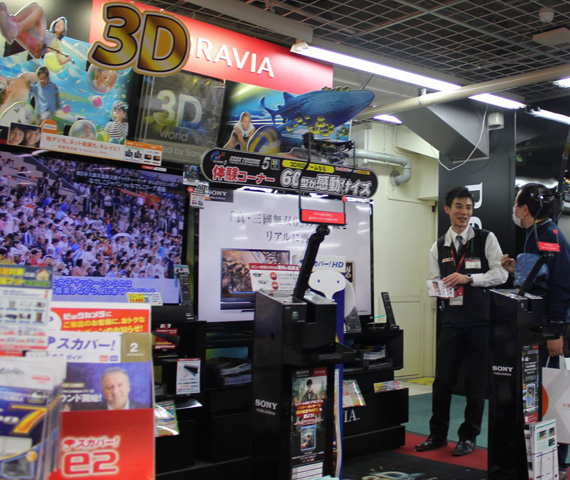 The penny drops: 3D doesn't sell TVs
The brand admits to being "shocked" by the result. Rated most important in the survey was picture quality. Hiroshi Sakamoto, from Sony's home entertainment strategy group, says that's now where the brand is focusing its energies. We're changing our communications strategy as a result, he says, we want to stress image quality.
Sakamoto remains optimistic though that 3D will eventually capture the public's imagination. With around 100 3D Blu-rays expected this year, including popular catalogue titles, he's quietly confident that interest will pick up. He adds Sony will be upgrading its YouTube TV client to the Leanback interface later this year, which supports 3D playback of dimensional clips hosted on the site.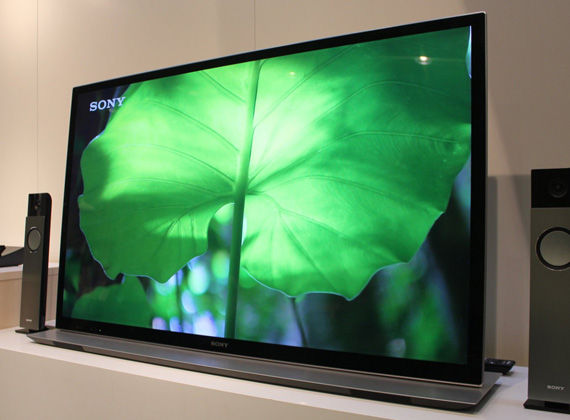 Meanwhile, back in 2012: this year's floating monolithic TV design
New technologies? A renewed emphasis on picture quality? Improved network functionality? Sony, finally, seems to be getting its priorities back in order. But no one in Sony's home entertainment HQ thinks that building profitability back into the business will be easy. 

"This is the year we begin our fight back," says Noriaki Negishi. "But the real battle begins in 2013." 
Ganbatte, Negishi-san! We'll be watching to see what Sony does next. ®