Original URL: http://www.theregister.co.uk/2012/03/07/car_week_product_roundup_ten_electrics_cars_and_hybrids/
Ten... e-cars and hybrids
The best plug-in hybrids and pure-play EVs
Posted in Science, 7th March 2012 07:00 GMT
Car Week

What started out as a dribble in 2011 is becoming a deluge in 2012 as e-cars in the form of pure electrics, range extenders and plug-in hybrids capabilities start to become ever more common. Until we see a major breakthrough in battery tech, the day will belong to the plug-in hybrids and REs, but that's clearly not the view of Renault and Nissan who are ploughing a pure EV furrow.
All the cars listed here will be available to buy somewhere on the face of the planet within the next 12 months but don't forget that plug-in hybrid versions of Ford's Fusion/Mondeo and C-Max will be in the offing soon after, as well as e-cars from Volkswagen, BMW and Audi to name but three.
Fisker Karma

Like the Vauxhall Ampera, the Karma is a range-extended EV so while initial power comes from a 20.1kWh lithium-ion battery, additional range and more horses are served up by a turbo-charged 2.0-litre four-cylinder petrol engine. The power pack is connected to two electric motors delivering 650Nm each, which sound like enough torque to rotate a small planet.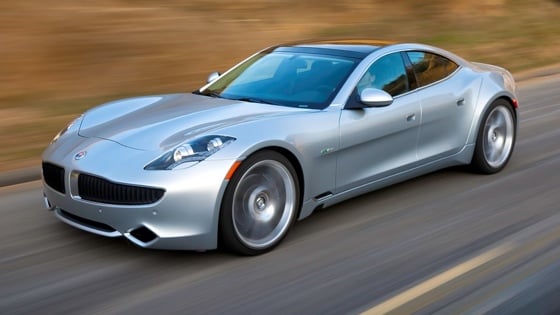 Performance? 0-60mph in 6.3 seconds and a top speed of 123mph. Drive it carefully and the maximum electric-only range is said by Fisker to be 50 miles, but who buys a car like this to drive carefully? Take a hint from Karma's website: EV mode is called Stealth not Economy and is good for 95mph while full bore with the petrol engine running is called Performance not Range. Until a right-hand drive version arrives in 2014 - assuming Fisker stays solvent - availability in the UK is likely to extremely limited with only a single dealership planned for London.
Reg Rating
80%
Availability
Now (US)
Price
$120,000 (£76,230)
More Info
Fisker
Lightning GT

The lights still seem to be burning bright at the Lightning Car Company, which has been working on its stunning two-door British EV supercar for a couple of years now. Since I last looked, the car has gone from four- to two-wheel drive, but the performance doesn't seem to have suffered. The 0-60mph time is still being quoted as under five seconds and the top speed as 120mph. Power comes from a 44kWh lithium-titanate battery connected to two 150kW (201bhp) electric motors.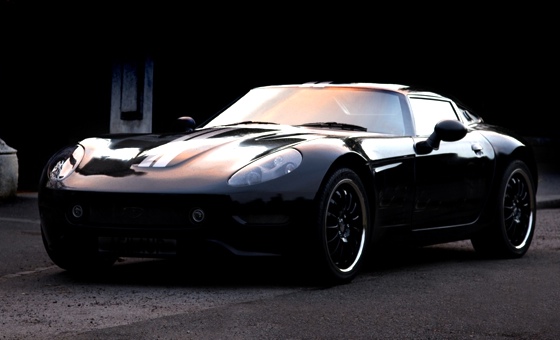 Made entirely from aluminium, the Lightning will have standard (15 hour), fast (2.5 hours) and ultra-fast (ten minutes!) charge options and as well as offering both regular (130 mile) and an extended (195 mile) range battery packs. I've yet to drive the Lightning, but I've seen it up close and personal, both inside and out. It's utterly gorgeous. If you have £180,000 to hand you will be able to buy one in 12 months' time.
Nissan Leaf

Since it's launch in the summer of 2011, the Leaf has cut a lonely figure as the only really practical e-car on the market in the UK. I've driven it on several occasions and spent a whole week living with one in a cold and bleak December. Each time, I have come away ever more impressed. Free rapid charge-ups at Nissan Leaf dealers have made covering long distances a real possibility despite this not being an e-car forté. The silence and refinement continue to impress.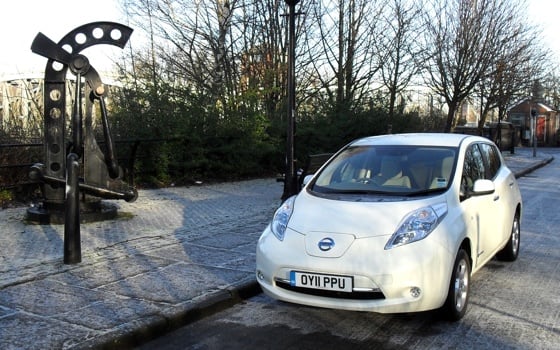 But how will it fare now that sister company Renault is about to launch it's leccy cars with swappable, leased batteries? Suddenly the Leaf looks a bit expensive and a bit risky by comparison. Later this year, Infinity - the posh bit of Nissan - is promising a more luxurious and if rumours are to be believed sportier looking e-car running on the Leaf's underpinnings.
Reg Rating
80%
Availability
Now
Price
£25,990
More Info
Nissan
Peugeot 3008 HYbrid4 plug-in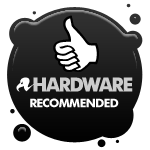 You can read my first impressions of Peugeot's new modular diesel-electric hybrid drive train here, but the really interesting model is still some 12 months away and will be the third HYbrid4 model after the 3008 and 508 RXH. Essentially, it will be a 3008 HYbrid4 with a larger capacity lithium-ion battery in place of the standard version's metal hydride power pack. You can also charge it from a wall socket. This means that, as with the plug-in Prius, you will get a considerably longer range at higher speeds in electric-only drive.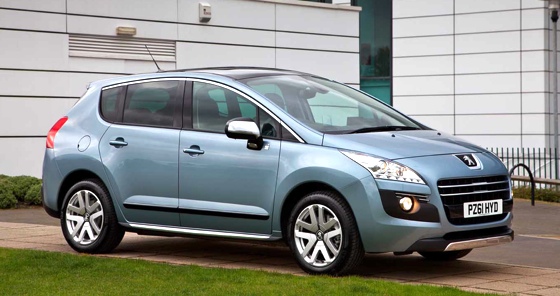 Unlike the Prius, the 3008 will still have the clever on-demand four-wheel drive system of the current model and the option to stick it into Sport and deploy all 200bhp when the mood takes you. Peugeot isn't saying what the electric-only range is likely to be, but I suspect it will be closer to a Prius-worrying 15 miles rather than an Ampera-esque 50. Either way Peugeot is on to a winner.
Reg Rating
90%
Availability
Spring 2013
Price
TBC
More Info
Peugeot
Renault Zoe ZE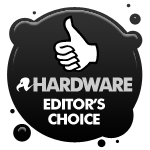 Between them, Renault and Nissan have poured plenty of cash into their respective and combined EV programmes, and of the five models thus spawned it's the little Renault Zoe that seems most likely to bring home the sales bacon. The same size as a Clio but with the swappable battery system used in the Renault Fluence ZE, it will also come with an 80-per-cent-in-30-minutes charge option like the Nissan Leaf.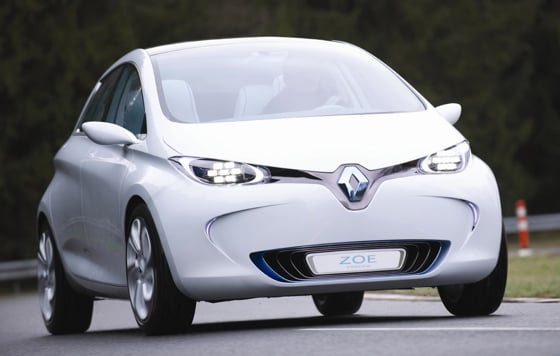 Renault will be selling the Zoe but leasing the battery pack which means the Zoe will sell for around the £14,000 mark after the Government's £5000 e-car grant when it goes on sale in Blighty this September. Unlike the Fluence ZE, the Zoe has been designed from the tyres up as an EV so in countries not taking the Better Place shilling, I suspect it will rapidly become the most common electric car on the roads.
Reg Rating
95%
Availability
September 2012
Price
£14,000
More Info
Renault
Smart ED Third Generation

I drove the second-generation Smart ED back in June 2011, but the new model - the one actually destined for mass-market sales, which will start later this year - is an altogether more impressive bag of tricks. With a larger, 17.6kWh lithium-ion battery pack, a more powerful, 55kW electric motor, and the option to quick charge the new car, the 3G ED will go further faster and spend less time stationary before you can start your next trip.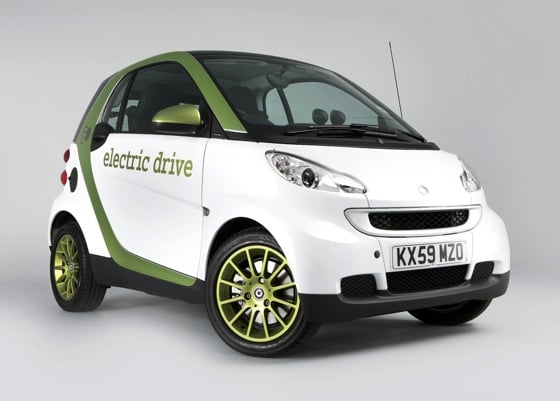 In Germany, the ED will be sold for around €16,000 (£13,410) while the battery pack will leased for around €60 (£50) per month. Those prices don't take into account any local government grants, so the Smart should still work out a fair bit cheaper than the Renault Zoe in the UK. Just as well; it's a much smaller car. That won't bother Renault because it has the freaky little Twizy urban-EV up it's sleeve which will be cheaper yet.
Reg Rating
80%
Availability
Winter 2012
Price
TBC, approx £8500
More Info
Smart
Tesla Model S

Tesla's Roadster many only have sold in small numbers but after the unfortunate ending of General Motors' EV1 project in the late 1990s, it put the idea of the e-car as serious automotive transport firmly back on the map and into the public's imagination.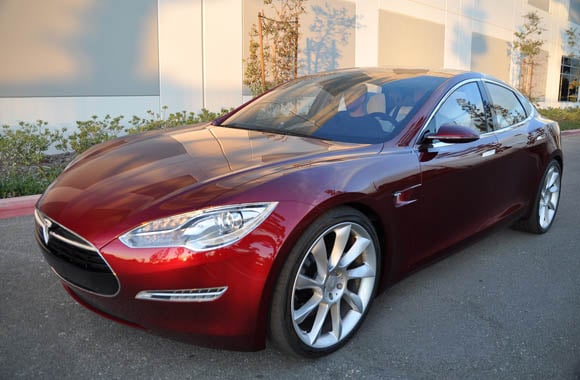 Offering unrivalled interior space for a car in its class - it will seat seven with ease - three different capacity battery packs which can be swapped or upgraded at a later date; a performance model that goes like the proverbial; and a cabin dominated by a whopping 17in touchscreen centre console, the Model S is nothing if not a bold vision of the possibilities of e-car mechanics and packaging. The S goes on sale in the US next month, but British buyers will have to wait until 2013 before a RHD model arrives. By that time the four-wheel drive Model X SUV should also be available, running on the same basic floor plan.
Reg Rating
90%
Availability
US: April 2012. UK: July 2012
Price
US: $49,900 after $7,500 Federal Tax Credit. UK: TBC
More Info
Tesla
Toyota Prius Plug-in Hybrid

The self-contained hybrid systems found in the likes of the Prius and Honda Insight will probably never shake off the stigma of being cars that exist only because the Americans don't like diesels. But replace the rather puny nickel-metal hydride battery with a lithium-ion power pack and add a mains charge socket, and they make a lot more sense.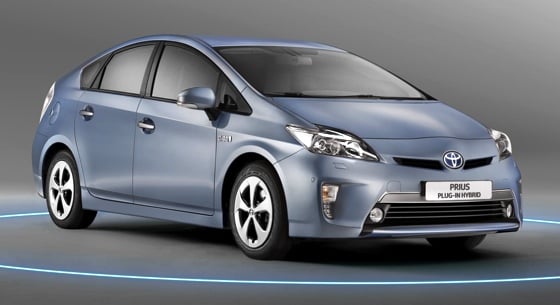 Charge it up for a few hours and you will get about 15 miles of electric-only driving at speeds up to 60mph. That would get me to the Trafford Centre and back and then onto Sainsburys for my vittles with ease and for next to no fuel cost. Sally forth on longer trips and the plug-in Prius drives just like the current model.
On sale in the US this month, the RHD version arrives in Blighty on 1 July with a longer, taller MPV version to follow next year as Prius becomes a sub-brand within Toyota. Toyota has yet to confirm a price, but I hear rumours of £26,000 after the UK's five grand e-car grant, a £5,000 premium over the basic car.
Reg Rating
90%
Availability
Early 2013
Price
£26,000 TBC
More Info
Toyota
Vauxhall Ampera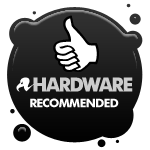 Less-than-stellar US sales - GM's 2011 sales target was 10,000 units; come 31 December 2011, 2329 of them had yet to find a home - and a wholly unwarranted bashing by the idiots who make up the far right of the American political spectrum have knocked some of the shine off the Ampera aka the Chevrolet Volt. That's a shame because of all the e-cars on the horizon, it's the one I want the most. With a 50-mile electric range available from the 16kWh plug-in battery pack, the Ampera is all the e-car most people will ever need.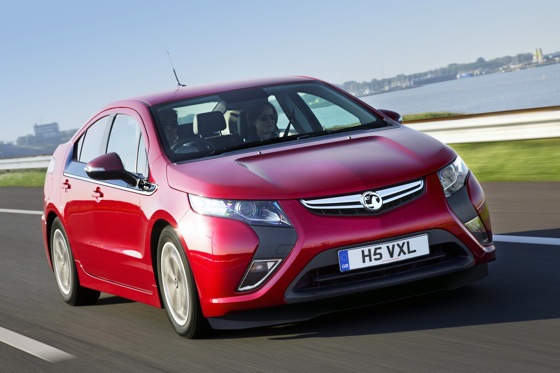 On longer trips, the 1.4-litre four-cylinder petrol engine fires up to recharge the batteries and power the 110kW electric motor. To my eyes, the sharper Vauxhall/Opel styling is far more arresting than the rather bland Chevy effort, so we Europeans get a car that's both clever and stylish. It's not going to be cheap though,coming in at around 30 grand even after the UK Government's £5000 EV grant.
Reg Rating
95%
Availability
May 2012
Price
£29,995
More Info
Vauxhall
Volvo V60 Plug-in Hybrid

Volvo's first e-car offering bears more than a passing technical resemblance to the Peugeot HYbrid4 3008, with its diesel-driven front wheels and electrically driven rear. But the Swedes have jumped in with both feet and gone straight for the lithium-ion plug-in option rather than a closed-cycle hybrid.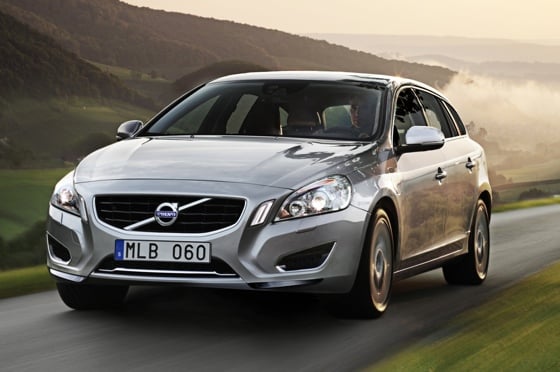 Like the 3008, the V60 is no slouch. The front wheels are driven by a five-cylinder 215bhp turbo-diesel engine while the rear are turned by a 70bhp (52kW) electric motor that gets its juice from an 11.2kWh lithium-ion battery pack. Drive carefully and full battery charge will get you a useful 30 miles down the road. Put your foot down and the on-demand four-wheel drive system will get you to 60mph in 6.2 seconds. The order books will open any day now and the first production vehicles will roll of the assembly line in the autumn.
Reg Rating
90%
Availability
Late 2012
Price
TBC
More Info
Volvo