Original URL: https://www.theregister.co.uk/2012/03/06/review_wacom_cintiq_24hd_interactive_pen_display/
Wacom Cintiq 24HD interactive pen display
The ultimate keyboard shortcut
Posted in Personal Tech, 6th March 2012 07:00 GMT
Review So the Wacom Cintiq 24HD shows up at my door and it's huge. Seriously, this marriage of 24in display and graphics tablet tech needs two people to lift it out of the packaging and there are step-by-step instructions on just how to do it. This is definitely a professional piece of kit and, costing around £2000, I reckon unless you're Rankin's personal retoucher or head of concept design at Audi, this is probably out of your price range. Suddenly I'm popular, as everyone I know wants a go.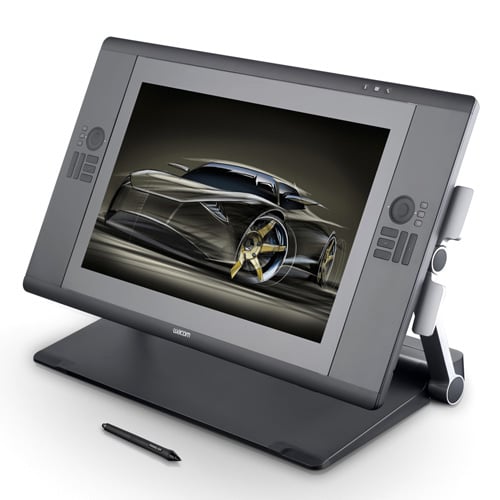 A touch of class: Wacom's Cintiq 24HD
Wacom's Cintiq models are described as interactive pen displays. High-end graphics tablets for creative types – of independent wealth or gainfully employed by a design studio in Hoxton – the tablet surface is also a screen and the Cintiq 24HD is the company flagship that features an eye scorching 24-in HD widescreen display (1920 x 1200 pixels).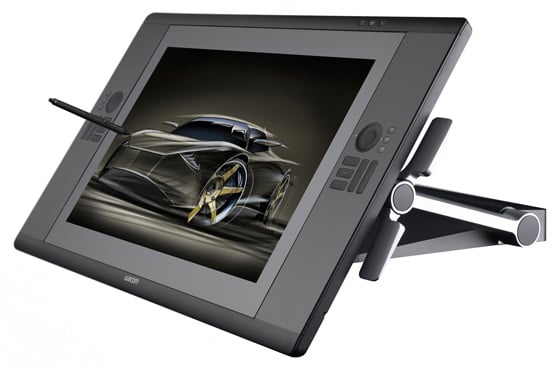 The counterweight stand accommodates overhanging operation
Nowadays, say the word 'tablet' and thoughts turn to handheld devices prodded by pinkies and covered in fingermarks. However, the Cintiq is old school and rightly so: I use a pen stylus and work on the surface of an LCD screen trying to replicate the feeling of sketching on a paper resting on a drafting table. I know this sounds weird but after a few hours and relying on good calibration this is a really superb creative experience.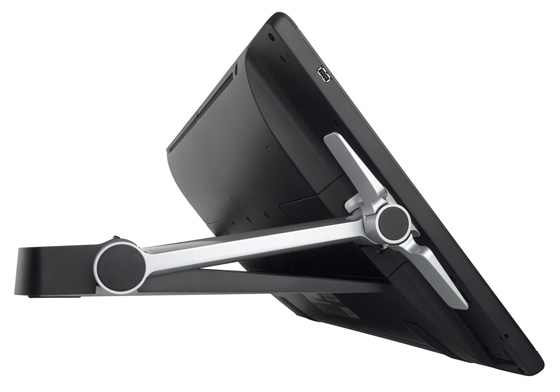 Accepts DisplayPort, DVI and VGA connections
Installation was surprisingly simple, already attached to the Wacom is a DVI cable and USB for connection right into my PC. It also supports DisplayPort and HDCP, so you can use it as a monitor to view Blu-ray movies and other copy-protected content. Leisure use aside, my main problem was finding somewhere to put this beast that didn't involve squashing ferrets and was close enough to my PC to avoid hazard.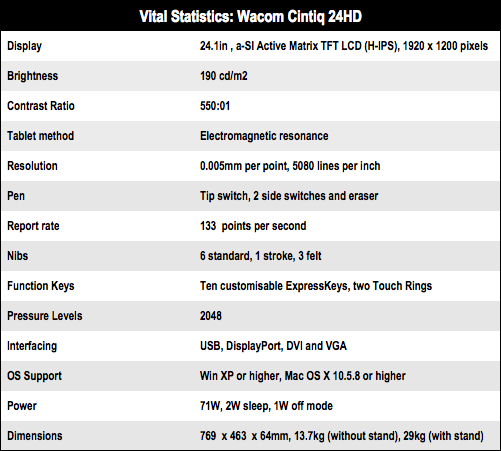 Co-ordinated moves
Besides easy to configure software and drivers, the supplied disc also includes some supplementary brushes for Photoshop. The calibration interface is simple and also enabled me to assign most of my favourite keyboard shortcuts to a choice of hardware buttons.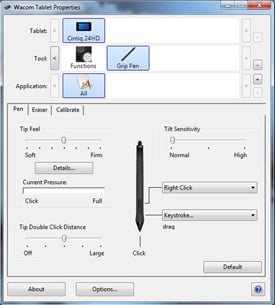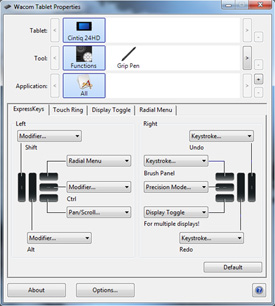 Pen and function keys configuration
The tablet comes on a dedicated stand which makes the whole kit feel solid and exceptionally well built. The screen slides into any position smoothly. The Cintiq's thick outer frame is great for resting my arms giving me that drafting table feel. The Cintiq can be put in several ergonomic positions. The usual vertical or horizontal positions or astonishingly hanging over my desk. This crazy positioning is obtainable because of the 40kg counterweight in the base giving it great stability.
Touch ring and radial menu choices
And here is where this changes from any other tablet experience I have had. Usually, I am drawing onto a tablet on the table and watching my strokes take effect on the screen in front of me – an approach which always has a slightly disconnected feel. By contrast, the experience of drawing on the actual screen of the tablet was extraordinary. As I write this there is a smile on my face just thinking about it.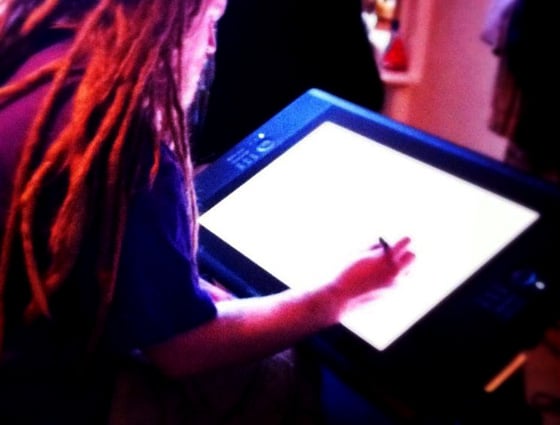 Artist at work: it's big and it's bright
Indeed, it is this intuitive operation that is costing £2000. I didn't detect any lag between physical pen movement and the line I was drawing on the screen. With 2048 pressure levels it as sensitive as anywhere on your body and allows me to build up layers of colour and texture. There are customisable buttons and control rings on both sides for setting your favorite shortcuts such as brush size and quick zoom in and out.
Habits worth breaking
It was really hard after years of using keyboard shortcuts to get used to these alternatives. Yet after a few hours I was already beginning to adjust to a different way of working. Part of the reason working on the Cintiq is so special is its enormous size. Worlds away from working on a cheap A5 tablet.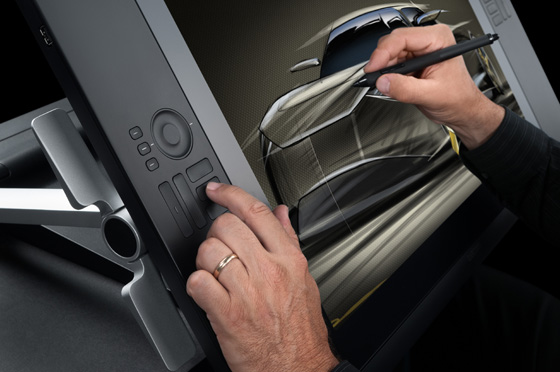 Reunited: the pen and... virtual paper
One thing creative types moan about, with good reason, is colour accuracy and Wacom has taken this on board. The Cintiq boasts the ability to reproduce 92 per cent of the Adobe RGB colour space/gamut, this was much more important to my photographic retoucher mate who came round to use it and worked on it with a slightly different range of digital imaging skills and techniques. Like me, he found being able to draw directly onto the image akin to a workbench and hugely appealing. Yet even with this intuitive approach, he wasn't convinced productivity would be that different to having an A3 tablet. So, not quite ready to be taking out a payday loan for one.
Verdict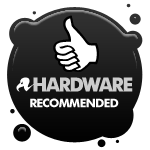 As a user experience, the Wacom Cintiq 24HD is awe inspiring. It's an excellent match for concept art or creating digital watercolours in Corel Painter, as it's the feeling of sweeping your brush across a digital canvas that makes this tablet special. It is responsive, well-built and of a superior quality to anything else I have tried during my time working in the creative industry. ®
More Peripheral Reviews

Wacom
Bamboo
Fun
Apple
Thunderbolt
Display
Ten...
A3 inkjet
printers
LG
LSM-100
Mouse Scanner
Logitech
Wireless
Touchpad