Original URL: https://www.theregister.co.uk/2012/03/05/general_motors_halts_volt_ampera_e_car_production/
GM puts the brake on Volt e-car output
Production to be halted for five weeks
Posted in Science, 5th March 2012 10:46 GMT
Car Week

General Motors has temporarily halted the production of its Volt e-car.
Late last week, the car giant admitted it was closing down assembly of new Volts on 16 March for a five-week period. Its reason: dealers have all the vehicles they need.
In other words, too few folk are buying the $33,500 (£21,177) plug-in hybrid e-car, which went on sale in the States in December 2010 and is set to arrive on UK forecourts in May.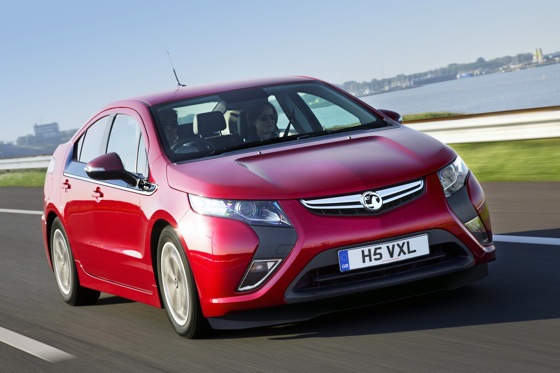 That said, the shutdown will affect the European release of the e-car, sold over here as the Ampera under the Opel and Vauxhall marques, as GM is exporting the European cars from its US plant, the New York Times reports.
GM said it has 3600 Volts parked outside its factory. Having sold 1023 of the cars in February and 603 in January, it's clearly not going to need more for a few months. ®