Original URL: https://www.theregister.co.uk/2012/03/02/mobile_gaming_the_battle_of_the_platforms/
Mobile gaming: battle of the gadgets
One thing to rule them all?
Posted in Personal Tech, 2nd March 2012 12:00 GMT
Feature

Gamers are everywhere nowadays. Often gamers who don't even consider themselves gamers. Take the woman beside me on the Sardine Express to London last week. Late-30s, attractive, suited and well-manicured – far removed from the stereotypical gamer. But there she was, 7:30 in the morning on a packed commuter train, swiping and tapping away at her fondleslab like her life depended on it.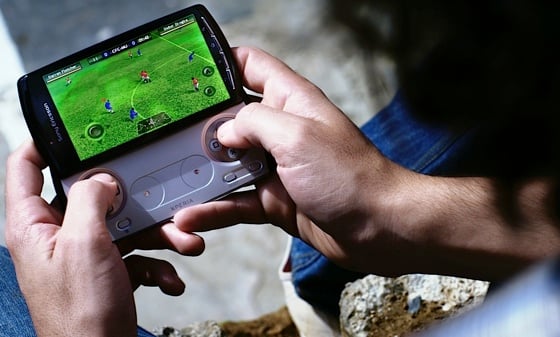 Thanks to mobiles, gaming is everywhere
I've no idea what she was playing – some weird-looking protoplasmic evolution game, from what little I could see. It doesn't matter. What does is that she wasn't reading an e-book or surfing the web. She wasn't listening to music. And she wasn't Tweeting or updating her status. She was gaming. And she's not alone.
The Nintendo DS played vanguard in democratising gaming, but it's the rise and rise of smartphones and tablets that has blown the audience for videogames wide open. It's boom-time for mobile gaming, with the market experiencing exponential growth. Depending which well-informed, finger-in-the-air forecast has it right, global mobile gaming revenue is set to rise from £3bn this year to between £6bn and £18bn by 2014, and account for 20 per cent of total global videogame revenue by 2015.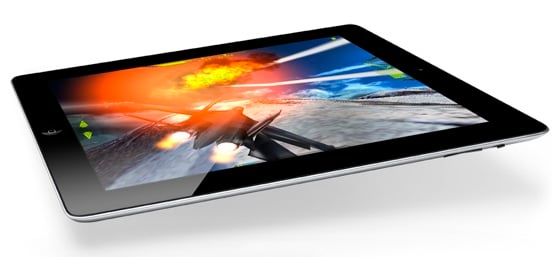 Tablets are now home to top-class titles
Big business means big competition. So what are the key battles being fought in the lucrative pocket space? Will there be any clear winners? Or is this one game which everyone can win?
iOS vs Android vs WinPho
Since the advent of fondleslab gaming it's been an embarrassingly one-sided fight between the heavyweight champ iOS and challenger Android. That might seem odd given the technologies are fairly matched, but it's who's in your corner that really counts. Google's poor marketing, increased piracy and wide-scale device and OS fragmentation has been the antithesis of Apple's offering and a constant deterrent to developers and publishers.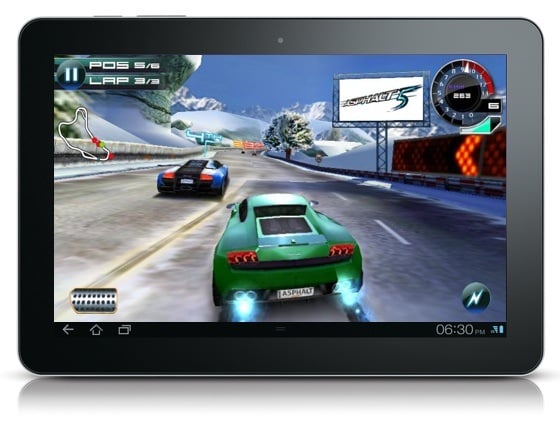 And not just on the iPad, but on Android tabs, like the Samung Galaxy, too
That's all set to change, however. Android's market share has iOS on the ropes. Sheer economies of scale are shifting developer attitudes, as marked by the recent simultaneous release of GTA III. But with no natural exclusives, and with the technologies keeping pace with each other, that shift will simply redress the balance of power and lead to homogeneity, negating the influence gaming has in determining fondleslab choice.
Until you consider Microsoft, that is. Windows Phone 7 was hastily cobbled together, but it secured Microsoft a foothold in the market. Windows 8 should seriously challenge the status quo. As the only OS developer with gaming pedigree, Microsoft is uniquely placed to exploit gaming's increasing importance in driving tablet adoption by delivering exclusive content.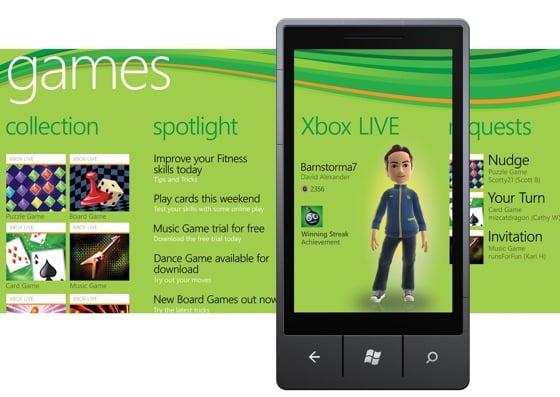 Xbox Live on Windows Phone: Microsoft's move on mobile gaming?
In Microsoft Game Studios, Redmond has what the competition lacks: a proven first-party developer. More importantly, its Xbox and Games for Windows brands offer powerful leverage to encourage exclusive or time-exclusive third-party content. And the killer blow that could turn foothold into stranglehold? How about the tantalising promise of cross-play and interoperability between Windows 8 devices, PCs and the Xbox 720?
Tablets vs Smartphones
Once you've pledged your allegiance to a tablet OS, it's time to chose between phone or tablet. Here the choices become more complicated. Complicated like a Venn diagram, in fact, where some gaming is better suited to tablets, some to phones and some, in the middle, works well on both.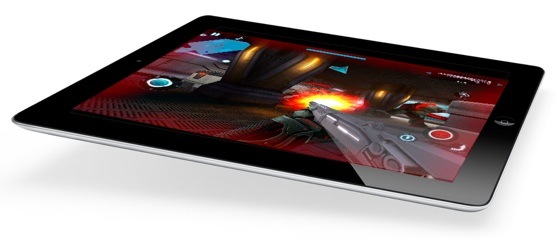 For first-person shooters, like NOVA, tablets are better than phones
The best advantage of tablets is their most obvious one. The larger screen not only makes for better viewing, but increases screen real estate for overlaying touch controls. As anyone who's tried peering under their thumbs to play NOVA or Shadow Guardian on a smartphone will tell you, first- and third-person games are at far better suited to tablets.
So too are cloud gaming services like OnLive and Gaikai, which allow the use of physical controllers, further de-cluttering screens, and whose current-gen console and PC games were never designed for sub-9in screens.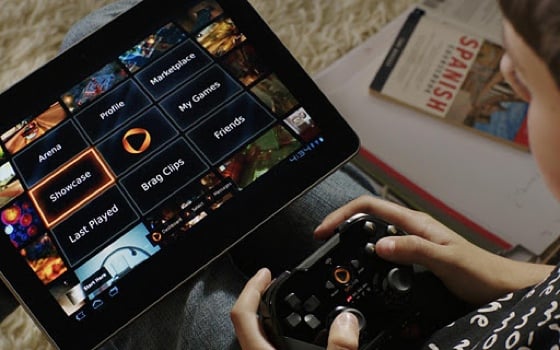 OnLive's cloud gaming system works with controllers, not just touchscreens
It's arguable that most genres work better on a larger screen, even social games like Words with Friends and Quiz Climber, and touchscreen ones like Flight Control, Angry Birds or Cut the Rope. But unless you want to make calls on a 9in handset, these genres will continue to flourish on phones, where increased portability compensates for the smaller screen size.
They could have one distinct advantage over tablets. Adding physical controllers would allow smartphones to compete with handheld consoles. Tablets are on their own collision course with PCs and consoles, of course, as conceptualised by Razer's Project Fiona, but they're behind the tech curve presently, whereas there's little to separate handhelds and smartphones.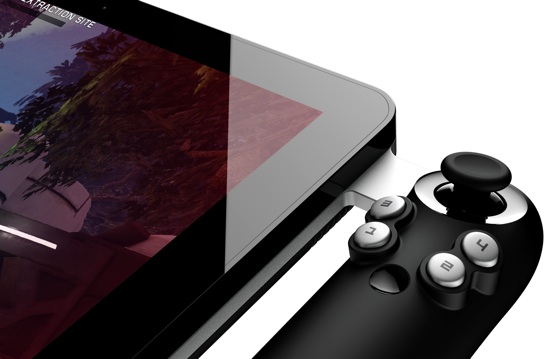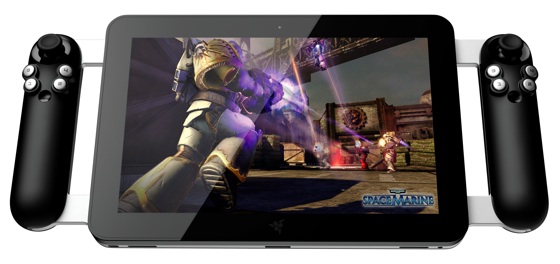 Razer's Fiona: how fondleslab gaming should be?
Sony tried it with the Xperia Play - a half baked product, whose ageing tech and reliance on ancient PlayStation One games for exclusive content left it DOA. And third-party peripherals like the iControlPad have enjoyed limited success. But it will take a concerted effort by developers and manufacturers to create a true gaming phone with mass-market appeal – a product which surely can't be far away in an increasingly lucrative market.
Nintendo 3Ds vs PS Vita (vs tablets)
Which leads me nicely on to the clash of the hardcore titans. Nintendo and Sony have staked hundreds of millions of dollars gambling on the viability of dedicated handhelds in the tablet era. It's one gamble they'll be lucky to break even from.
There's nothing inherently wrong with either the 3DS or PS Vita. In fact, I'm the proud owner of both. It's simply that they already look anachronistic – as unaware of their impending fate as Cretaceous-era dinosaurs or 32-bit arcade machines.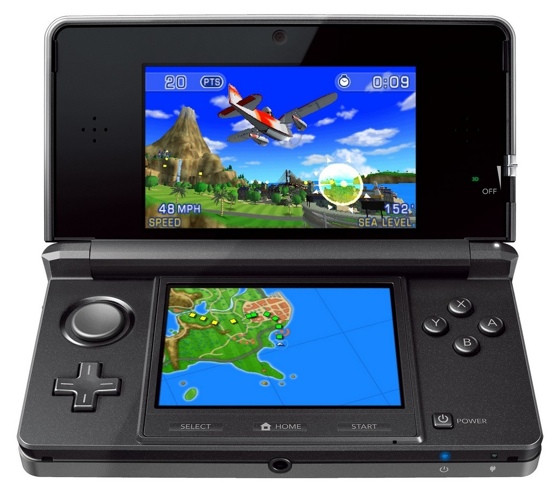 The price still ain't right: 3DS and the Nintendo 'difference'
Nintendo has long been immune to progress, of course. No matter how much the tech landscape evolved around it, it always managed to thrive on the 'Nintendo Difference' - that inimitable ability to rinse and repeat iconic IPs through successive generations. But its handhelds have never faced such compelling competition.
For many years, simple processors and interfaces meant rudimentary phone games like Snake stood no chance against Mario et al. That's all changed now. The 3DS already looks dated compared to the average smartphone, but it's nowhere near as dated as Nintendo's pricing structure. At a rigid £35 for 3DS titles, that Nintendo Difference seems exorbitant in the sub-dollar world of tablet and phone gaming.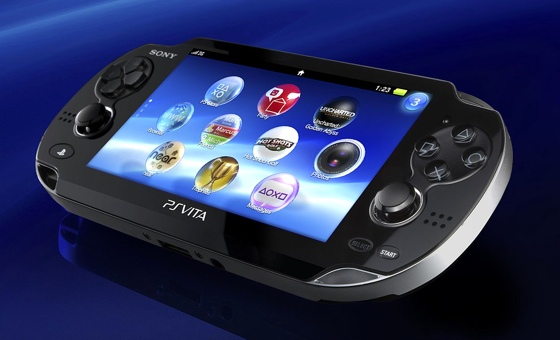 Vita: tablet touches meet console controls
Sony seems equally optimistic on pricing, with some Vita launch titles priced at £40. But it's adopting a more flexible approach than Nintendo, allowing developers to set their own price for retail or digital games. The PS Vita also has other advantages that should, in the short term at least, ensure its survival.
Its quad-core tech and OLED screen are a generational leap over the 3DS, ensuring it parity with smartphones over the next two years. And then there's those control schemes: twin-sticks for hardcore gaming and touchscreens for attracting smartphone ports. Vita's most intriguing advantage, however, is PS3 interoperability through Cross-Play and, most excitingly, Remote Play, making full PS3 titles playable on Vita through Wi-Fi streaming.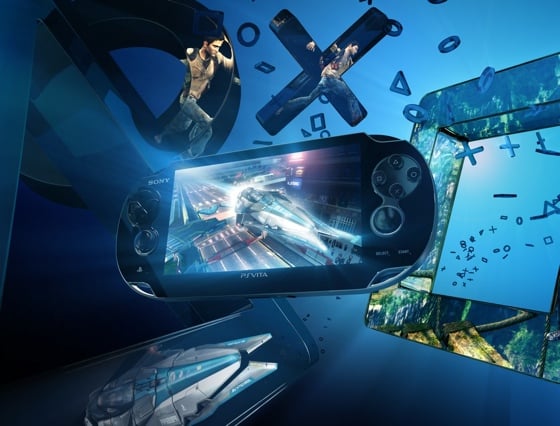 Given Vita's impressive versatility, it's understandable that Sony has succumbed to hubris. Just days ago, it predicted a five-to-ten year life expectancy for Vita. That's historically been the case for consoles, but seems remarkably optimistic given the pace of tablet technology.
A gaming-focused phone or small tablet with twin-sticks and buttons, quad-core processors and major development support is hardly the stuff of fantasy. Windows 8 devices will likely lead the charge. And with a market fast approaching $20bn up for grabs, how long before Apple and Google make their move? It's not a case of when Vita and 3DS will encounter indomitable competition, but just how soon. ®