Original URL: http://www.theregister.co.uk/2012/02/27/review_gaming_playstation_vita/
Sony PlayStation Vita
Pushing the right buttons
Posted in Personal Tech, 27th February 2012 12:01 GMT
Review

The PlaySation Vita is Sony's latest attempt to take portable gaming to new heights, and it finally hit UK shelves last week. With quad-core smartphones waiting in the wings and gaming apps aplenty, the company's refreshed PSP has its work cut out.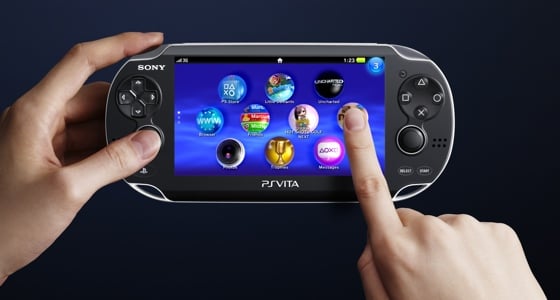 Tap to play
Fortunately, the PS Vita impresses from the get go. First off, it's well-built, in a lightweight yet durable body similar to that of the original PSP. Hats off to designer Takashi Sogabe here, who pinpointed what worked in the past and stuck to it.
With an additional thumbstick and more rationally-placed buttons, the Vita returns to a sensible layout minus the PSPGo-style slide out nonsense. The body itself does get scuffed easily so it's worth picking up a protective case for long journeys, such as the shock-resistant Thrustmaster seen below, or a sleeve of some kind to pop her in your pocket. Either way, you will need fairly big coat pockets I'm afraid.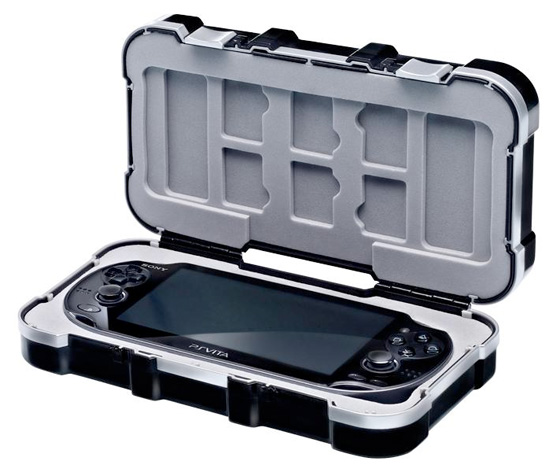 Lock and load: Thrustmaster's Vita case
The Vita's 5in OLED capacitive touchscreen is beautifully clear and responsive, but a reliance on the display for navigating the UI is unnecessary. Overuse makes regularly cleaning the Vita screen to remove smudges a necessity, although as the gloss black body is a magnet for fingerprints, I'm usually in wipe-down mode ahead of WipEout sessions anyway.
On the rear is Vita's biggest gimmick - a second touchscreen for reach-around tickles. When the requirement appears in a game, a set of secondary shoulder buttons could be just as effective, if not more so, considering the machine's pledge for cross-platform playability.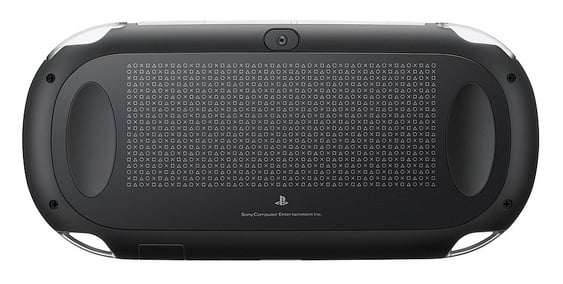 Spinal tap, tap, tap
Still, for casual games, such as Little Deviants, the rear-touch panel adds an extra dimension and will no doubt be enjoyed more by a younger audience. In other titles where the backpad is used sparingly, I generally found myself searching for the option to turn it off, with accidental finger interference often an issue.
Under the hood there's a quad-core ARM Cortex-A9 processor with 512MB of Ram and quad-core GPU with 128MB of video Ram, with beefy brain-power evident when running its classier games. But despite the smooth build and the general feeling of awe, niggling gripes remain.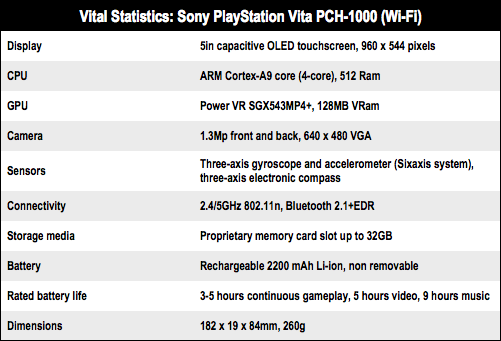 Flash ways to cash in
For starters, the PSVita memory card – Sony's proprietary version of Micro SD – makes things much more expensive should you want to upgrade storage up to 32GB. Sony claims the slot is a move to protect against piracy, but it doesn't explain the steep difference in price for new memory.

Both cameras are also rather average at just 1.3Mp, but they do their job well with the augmented reality aspects and general photo-taking activities. Games such as Reality Fighters and Virtua Tennis 4 see self-portrait characters built based on a photograph for which a higher quality camera would have been nice.
A more centrally placed front facing lens would be preferable too, but after the honeymoon with your device ends, the cameras will probably see minimal use. Skype video calls are the most likely candidate when that particular app sees release later this year.

The effective user-interface is awash with apps which appear like bubbly coins on the display. These can be arranged how you'd like over as many pages. The UI impresses, keeping things simple enough to pick it up with no prior explanation, while offering snazzy navigation features to draw a bond with user and device.
When an app is opened, shortcuts are created that can either be accessed in a cascade by pressing the PS button, or individually by swiping left. These are then closed by peeling the relative page away. Functionality is slick and there'd be little need to explain too much when showing your kids how to use it.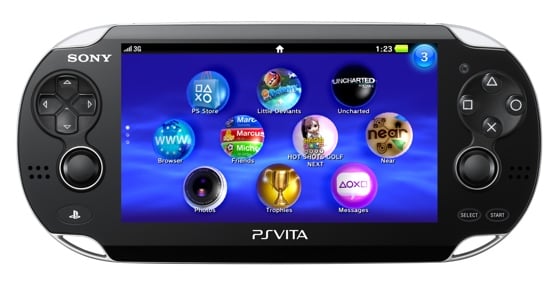 The Vita features some bog-standard apps that do exactly what they say on the tin without really pushing the boat out. These include Photos, Music and Video. There are also Group Messaging, Friends, Trophies and Maps as well as an average web browser that doesn't support Flash – a YouTube app is on the way – and does little to compete with my smartphone options.
It's all about social here, though. I know it, you know it, Sony knows it and the Vita has been geared up for exactly that. Needless to say, Facebook and Twitter apps are available alongside others through the PS Store, with many more on the way. Sony's own Vita social options come preloaded, such as the 3DS Street-Pass equivalent, 'Near', or 'LiveArea', a feed of SEN friend activity and news.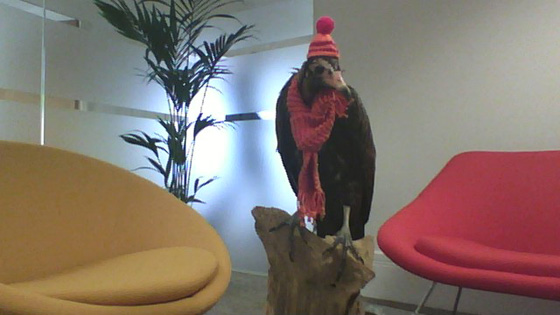 Click for file with sample images and video (8MB zip file)
Juice capacity
Near allows users to scan the local 3km area in search of what other Vita owners are up to, challenging them to multiplayer sessions and entering ad-hoc chat beef with them. Taking Vita on-line is where the action is, though and I've never had anything this slick in my hands before.
The much-touted Remote Play feature should make a prominent return also, which allows the Vita to control the PS3, streaming a game from console to handheld much like the forthcoming control tablet of Nintendo's Wii U. There's some way to go yet, though, and support needs expanding beyond the few downloadable PSP offerings.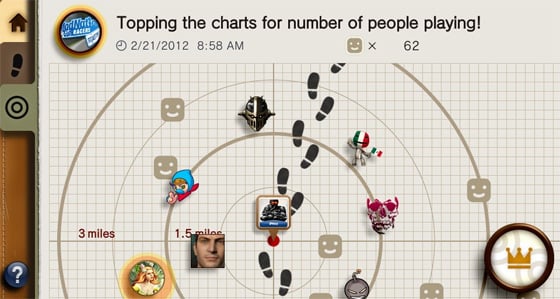 The easy-to-use content manager comes in handy for transferring photos, video and music – as well as any other downloadable games and media you might have on the PS3. There are also Content Manager Assistants available for PC and Mac, which allows the Vita to scan relevant folders on your computer instead and transfer files to your machine. Unfortunately, while this is happening, the console won't charge, only receiving a juice boost when plugged into the mains.
Which brings me onto exactly that, the five hour battery life which has has been seen as an issue by ardent gamers. Not an issue during tests though – I never once racked up enough gaming in one day to drain the device. And for those of us with busy lifestyles, battery endurance should never be much of an issue. Charging takes around 2.5hrs, just remember to bring that pesky proprietary cable with you on trips away. Then again, on long journeys, where the PSV becomes very good company, some form of boost would be useful.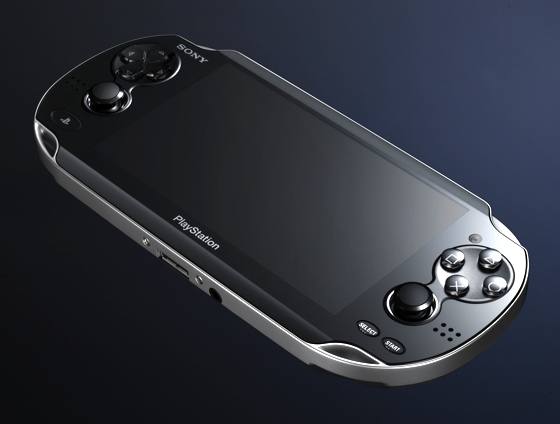 Pushing the power button puts the console into standby and there is little noticeable strain on the battery while in this mode. Turning it back on to immediate gameplay is a serious bonus too and means you can fit in a quick five minutes of gameplay on short journeys. While I'd dabble in a spot of casual mobile gaming on the way to work occasionally, I'd usually reach for the Metro if it was there. Now I find myself glued to the Vita console wishing my journeys were longer.
For home use, the Vita is less satisfying and despite the ability to connect through Wi-Fi and thrash other Vita users across the world, I do wish it was more tablet in size. Perhaps a Vita tablet that connects to a PS3 controller wirelessly?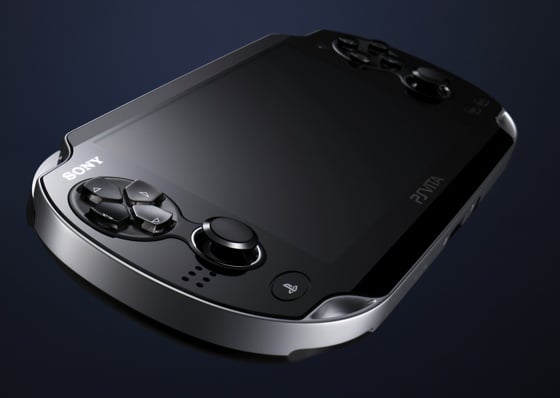 A future offering perhaps, if SCE's Yoshio Matsumoto is to be believed. The senior veep previously stated the LiveArea OS was "designed with expandability in mind" and refused to rule out the possibility of applying it to smartphones and fondleslabs. How that would impact on the handheld market is another story altogether, though.
Verdict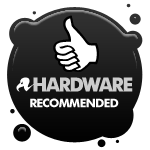 After my affair with lovely Vita, what is clear to me is that dedicated handhelds will be around for some time. PS Vita doesn't try to replicate a smartphone's convenience and that is where its strength lies.
There are plenty of reasons to justify the outlay, and if I had the choice between and iPod Touch and one of these badboys I know which I'd pick. It's just a shame there's so many hidden costs through the price of games, accessories and a potential 3G subscription.
The Vita has taken mobile gaming up a notch and Sony promises a ten year support plan for the device, so it'll be interesting to see where it aligns with any next-gen console developments.
The company will no doubt be peering over its shoulder towards the smartphone market with unease. Mobile development moves fast and Vita will need to keep up the pace to remain a few feet in front. For that to happen, developers must continue to show Vita lots of love and churn out the titles. I certainly can't wait to see what other tricks Vita has up its sleeve. ®
More Gaming Gear Reviews

Nintendo 3DS
MS Xbox Kinect
PlayStation Move
Sony Tablet S
OnLive
Game System