Original URL: https://www.theregister.co.uk/2012/02/27/review_game_ten_playstation_vita_launch_games/
Ten... PlayStation Vita launch games
Port and portability
Posted in Personal Tech, 27th February 2012 12:00 GMT
Product round-up

Sony has made sure the Vita doesn't suffer from the same lack of games the Nintendo 3DS did upon release, so there's a broad set of launch titles to keep fans happy. Combine that with dozens of third-party offerings and you have a quality bunch to pick from.
I had to narrow down ten from a collection of more than twice that total. And I didn't even get my hands on them all, with promising titles such as Ridge Racer and the popular puzzler Lumines both failing to make it over in time.
There are plenty of other gems out there, including many of those that can be picked up on the cheap through the PS Store. I've left them out - they'll ne saved for another round-up - ditto Sony's various AR offerings and more kid-centric titles.
So, here's a selection to pick up when you snap up your Vita, all of which will keep your mittens mashing on the move.
Army Corps of Hell

On paper ACoH is a tantalising prospect. Play as the King of Hell, battling through your realm to assert authority over your contenders to the throne.
Unfortunately, it's all way too repetitive and if it wasn't for the colossal boss battles, few would be inspired to fight on. The Square-Enix title splashes a huge dollop of retro gameplay on the portable palate, but hardly pushes the boat out, and soon jars with more of the same monsters and limited array of combat moves.
A gaggle of goblins do the dirty work for you, with three classes for different types of attack. Loot is dropped as enemies are blown apart, and items and spells are unlocked as you progress. The hardcore metal soundtrack pulls some credibility back, but ACoH is a monotonous letdown that failed to ignite my imagination, let alone the conflicts of hell.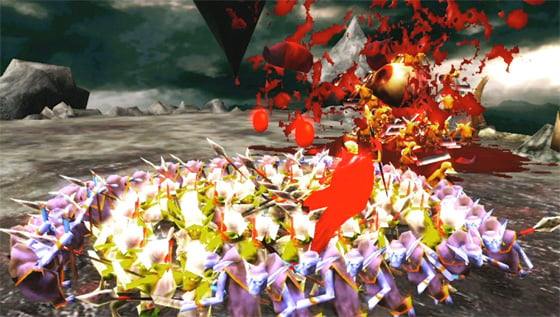 Everybody's Golf

Let's face it, golf is hardly the most elaborate sport to port to a computer game and, visual evolution aside, such titles have followed the same formula since the days of floppy disks.
Everybody's Golf may have been relegated in favour of other Vita code after a week on the putting green, but it genuinely had me hooked. Unlocking characters and decorative accessories as you go along isn't really my thing, but there's more than enough to reasons to keep playing.
A Japanese arcader title at heart, complete with cheesy music and bold colours, this isn't one for those who seek the ultimate realism, but it's quirky and challenging enough to keep you swinging. Little is made of the Vita's features, though, but that's not necessarily a bad thing. EG does exactly what it says on the tin. Everybody can enjoy it.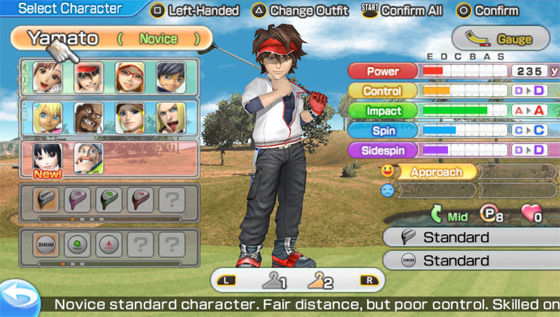 Rating 80%
Price £30
More info Sony
F1 2011

While the drivers gear up for a fresh season of break-neck speeds, Vita owners are able to take the wheel of last year's Formula One recers on their new handheld. If you're not an F1 fan, it'll feel a decent game, but its difference to the PS3 version of F1 is noticeable and given the choice, you'll always reach for the non-portable equivalent.
While an improvement on the 3DS version, realism is far from its best, with play too stripped down for my liking, and thrills kept to a minimum. Still, all the game modes are there from trials to full Grand Prix events. There's a dignified multiplayer mode too for up to four Vita players, as well as a challenge system which sees users face tasks outside of the usual race format.
Plenty on the starting grid to tickle your fancy, then, but it's by no means a PS3 version in your pocket and lacks the va-va-voom of what we've come to know. Maybe I'm expecting too much, but the lack of Vita integrated features is perhaps another sign more could have been done to take F1 onto Sony's new powerful platform.
With Motorstorm RC offering cheap thrills for under a tenner, it's hard to justify F1's price tag. Those of you with a fondness for the sport should be kept happy until the 2012 refresh pulls up on the starting grid.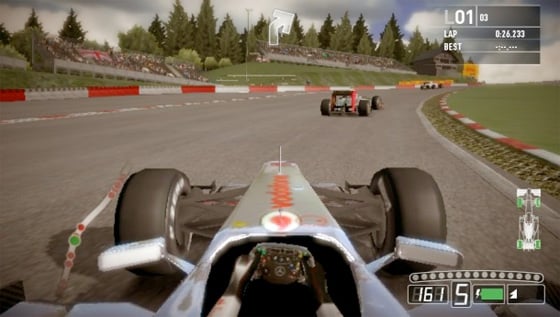 Fifa Football

Fifa for Vita is essentially a stripped-down version of Fifa 11 with current player names and kits. This means that those of you who spent months adjusting to Fifa 12's latest defensive system and gameplay rejig will find yourselves nostalgically sent back in time. Unless that is, you opt to play with the new touchscreen controls.
On paper that sounds fantastic: tap a player to pass to him; shoot; lob, it's all there on the panel. In practice, though, it doesn't quite work and when you lose the ball, only to have to scramble fingers back to the regular button position, it's hard to keep up the pace. On the other hand, the odd splash of touchscreen shooting can be a blessing and for the right fingers, a potential handicap in accuracy.
The framerate feels a bit jittery and the imagery is certainly no match for the stunning graphics on HD home consoles. Nevertheless, the game translates fairly well and I can't stop playing it. With a plethora of connectivity options and the standard single-player selection, there's enough to keep fans on the pitch until an inevitable tweak and season update surfaces later this year.
Certainly beats Sony's free AR game, Table Football, which creates a Subbuteo-like match on an augmented reality background. Meh.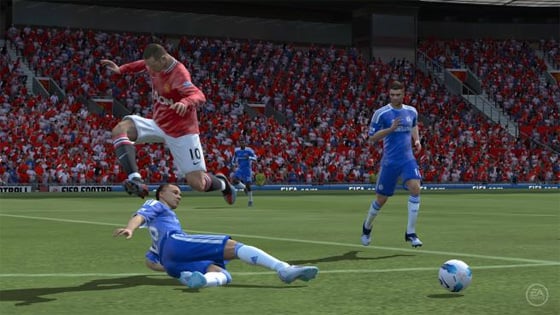 Rating 85%
Price £45
More info EA
Rayman Origins

Ubisoft's Rayman series is often scoffed at for being too kiddish, but this eccentric side-scrolling platformer has plenty to keep the mature audience occupied too. An almost immaculate port from the PS3, Origins sees Rayman traverse the Glade of Dreams bouncing over evil creatures that infest the land.
Unfortunately, the fun four-gamer multiplayer mode has been dropped, and connectivity options are slim. But Origins is still worth investing in for the single-player game alone. It remains an aesthetically amorous experience cooked up by renowned art director Michel Ancel in what has to be one of the best-looking Vita games to date. Then again, it isn't pitching for realism.
But everything we first loved about Rayman from the 1990s returns and now that its been ported to Vita, the game feels crisper than ever. A gem for all ages.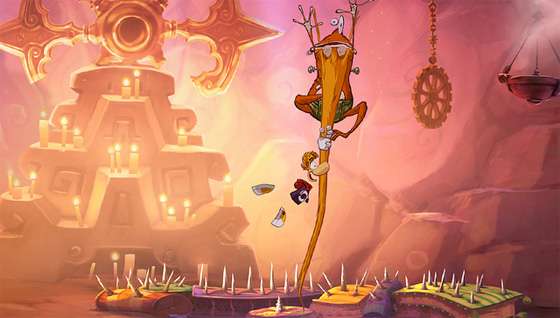 Rating 85%
Price £30
More info Ubisoft
Super Stardust Delta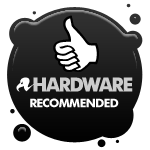 There are few on offer that truly keep an audience as hooked as Housemarque's dazzling masterpiece, so the twin stick shooter's inclusion here is as necessary as it is for fans of arcade classics to own a copy.
While Super Stardust HD's PSP outing suffered from a lack of dual-thumbsticks, Delta can be played how it should be, either traditionally with a similar feel to the PS3 version, or with added touchscreen controls specific to Vita.
The latter sees the inclusion of missile whirlwinds or encumbering blackholes, which cause utter destruction when unleashed by tapping the front and back touchscreen respectively. Several mini games and a challenge mode make an appearance too, which while no match for the hyper campaign, bring further value to a game already drenched with it.
It's a shame that in order to unlock further mini games and additional content, you'll have to purchase an already-available DLC pack. That said, after Housemarque's poor return from the fantastic Outland, a game that benefitted Ubisoft more, it's nice to know we're helping to keep the smaller guys in business.
A gripping soundtrack rounds things off and for those of you with a taste for the old school, Delta is a must-have. It's simple, it's colourful but best of all, shows why there's little need to splash out baulking sums for triple-A titles the Vita.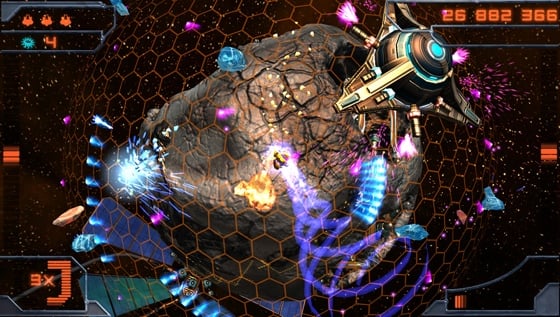 Rating 85%
Price £6.50
More info Sony
Ultimate Marvel Vs Capcom 3

With the exception of new battle arenas and a touchscreen mode, UMvC3 is effectively a direct port from last November's Fate of Two World's upgrade for PS3. Rather impressively, it shows little difference to its console version. The same bright and hallucinogenic action returns, with aesthetically intense fights that dazzle but often distract. Epileptics beware.
Complicated combos can be achieved with a tap on the touchscreen, too easy at the best of times, but pairing with regular controls keeps things tough enough.
As with the consoles, Arcade mode allows for three on three battles between over 48 characters, and in fine MvC tradition, the game lacks storyline. It would be an interesting angle to approach, no? In mission mode, you continue to learn combos for each character, with training mode a free reign to practice them. Rather run of the mill but enjoyable nevertheless.
The Vita handles the fast-paced action in style, with super clear visuals and fast-paced action that warrants applause for a mobile offering. Then again, this is Vita we're talking about.
UMvC3 has certainly been a time consumer in my house, connecting to other users over Wi-Fi and showing 'em whose boss. Let's take this outside. Great, we can!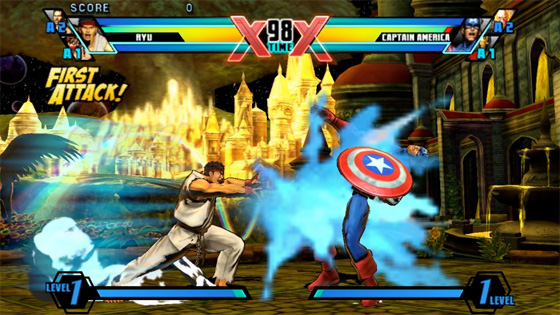 Rating 80%
Price £40
More info Capcom
Uncharted: The Golden Abyss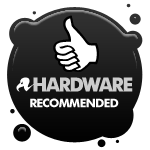 Despite the undeniable quality of Drake's PS3 outings, Golden Abyss is one of the most compelling. It follows the same blueprints as Naughty Dog's others, with treasure hunter Drake this time discovering a hidden Mexican city run by a fierce General. Naturally the plot involves romance, and where would Uncharted be without the gruff but loveable Sully?
Touchscreen features replace the need to bash the X button to scale walls, with users able to instead trace the path they want Drake to take. The same applies to combat, completing patterns on screen. The Vita's camera comes into play with certain puzzles as does the built-in accelerometer, although for those of us who prefer a more traditional method, the option of porting controls solely to physical buttons remains.
As with other Uncharted games, it's easy to be drawn into GA's fast-paced witty storyline, with a nail-biting feel of suspense delivering more thrills than ever. A great addition to the Vita library of games and one of the standout launch titles by a long shot, only let down by a lack of multiplayer and the high price point.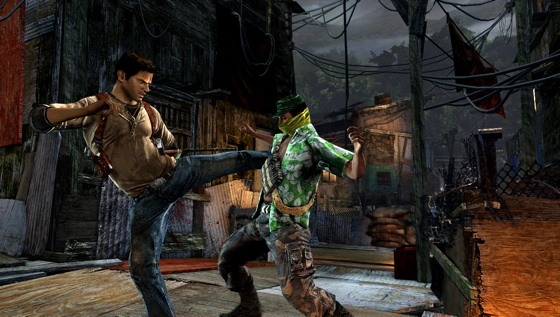 Virtua Tennis 4

My penchant for tennis titles died alongside my arm on Wii Sports and I never reclaimed the love, despite the releases on HD consoles last year. These fairly casual sports titles are a blessing for mobile gaming, though, with the short matches and training sessions the perfect length for a tube ride into town. While a fairly similar version to its PS3 brethren last year, VT4 works better on Vita and is certainly more refined.
While you can easily get stuck into a serious game of tennis here, and there is plenty to master on that side of things, VT4 comes with several side games and Vita-specific modes that offer something different.
A two-player aerial game allows a pair of you to play on the same screen, while another mode takes you into the court in first person, with a full 360° view of the stadium while you play, moving viewpoint as you move the console. It's a bit gimmicky, but an impressive display of what the Vita has to offer.
The various mini games that crop up throughout the World Tour for training purposes can also be accessed on the main menu for high score bragging rights and you can challenge other Vita users to a match over Wi-Fi, hitting balls over the net... over the net.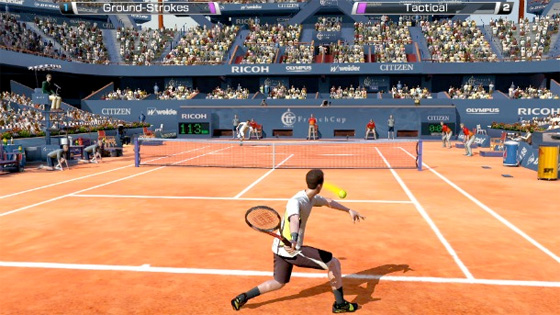 Rating 80%
Price £35
More info Sega
WipEout 2048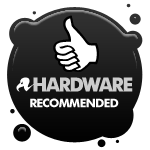 Fans of the WipEout franchise will already know just how intense this game can be, but for those of you yet to be wowed, brace yourself for a serious adrenaline rush. This is one of the fastest, most intense versions I have ever played and my hands were tightly gripped to the sides of the Vita throughout.
In true WipEout gravity-defying fashion, the beautifully-designed vehicles hover along tracks and collect rockets, shields and speed boosts to complete a host of different level modes. It's fast, devastatingly furious and coupled with a frantic but fantastic soundtrack, a rush that's hard to pull away from.
Multiplayer puts the icing on the cake, competing against up to seven others from around the world. There'll also be cross platform playability in future with those who own WipEout HD Fury on PS3 able to race Vita owners over familiar tracks
Loading times could be better, but you'd expect that from a game so detailed. Overall, WipEout is a real testament to the Vita's qualifications as a portable PS3 and one of the best games currently available. ®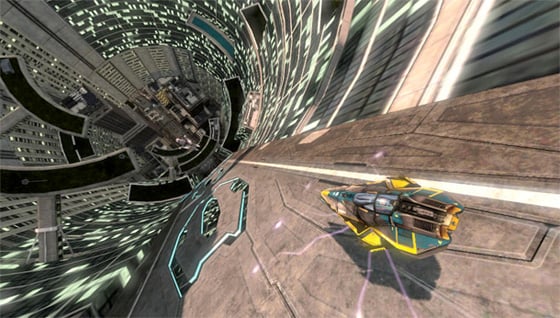 Rating 95%
Price £30
More info Sony