Original URL: https://www.theregister.co.uk/2012/02/20/panansonic_unveils_dual_core_android_smartphone_for_europe/
Panasonic outs dual-core Euro-centric Android phone
Eluga caviar?
Posted in Personal Tech, 20th February 2012 16:53 GMT
Panasonic today showed off its upcoming smartphone - it's first for Europe - the Android-based Eluga.
The skinny - it's 7.8mm thick and weighs 103g - handset sports a 4.3in, 540 x 960 (qHD) display and packs in near-field communications (NFC) contactless payment and file transfer tech.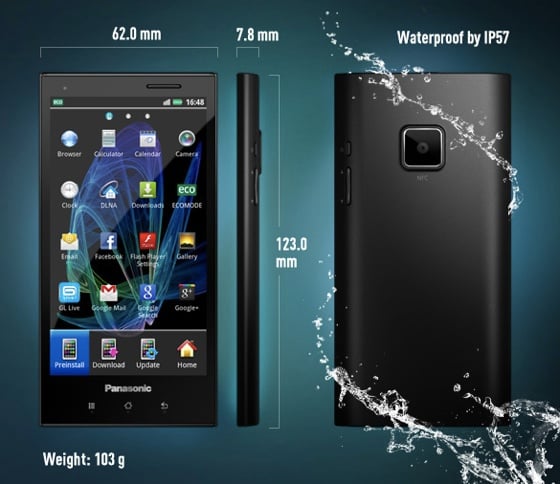 The smartphone runs Android 2.3.5 running on a 1GHz Texas Instruments dual-core CPU. There's 8GB of Flash storage on board and an 8Mp camera on the back. Bluetooth 2.1 and 2.4GHz 802.11n Wi-Fi join 3G HSPA for wireless connectivity.
Eluga is also waterproof and dustproof, Panasonic claimed. The phone uses iPhone-style Micro Sim cards.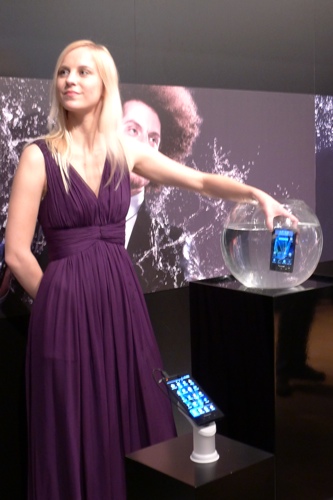 Designed specifically for the sensibilities of fashionable Europeans - think Prada by LG - Eluga will be pitched hard. Panasonic said it wants to shift 1.5m of the things between a "Spring 2012" launch and April 2013.
Panasonic was vague as to whether those are European or global shipments - we suspect the latter - but it'll undoubtedly use its 2012 Olympics sponsorship to promote the phone.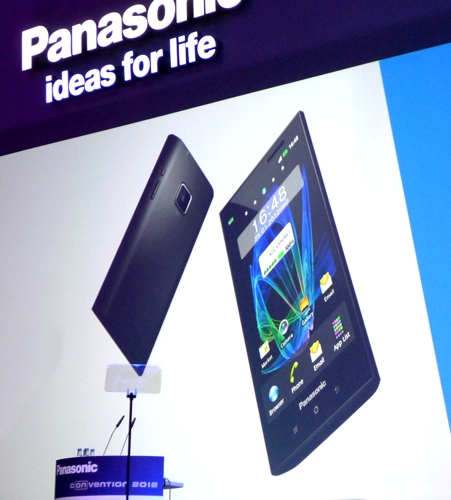 There's no word yet on pricing - or any deals with operators to make the Panasonic Eluga available up-front more cheaply. ®