Original URL: https://www.theregister.co.uk/2012/02/16/schwartz_carezone/
Former Sun CEO Jonathan Schwartz shows his caring side
Subscription social media site for caregivers
Posted in Software, 16th February 2012 15:59 GMT
The controversial pony-tailed ex-boss of Sun, Jonathan Schwartz, has started up a subscription-based social media site for carers.
He announced the debut of CareZone – co-founded with Walter Smith, an ex-Apple and Microsoft guy – today. Smith will act as CareZone's chief technology officer while Shwartz will be its CEO. The pair started work back in September 2010 with something called PictureOfHealth.com.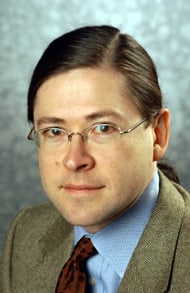 The idea is that family caregivers – people who look after young children, elderly parents affected with dementia or illness, or any other sick family members – often struggle to keep up with their many tasks, finding them stressful and difficult. This is partly because they have to organise so many disparate pieces of information, including prescription drug routines, visits to various health professionals, and juggling schedules with family and friends who share caring duties.
Carers could use Facebook or Google+, but then they'd get bombarded with advertising – and who knows where their details would be going.
Schwartz said in a canned statement: "By birth or by choice, we're all part of a family: it's the world's oldest social network. But when you're faced with managing a child's personal information, or a parent's passwords or a loved one's last wishes, there's no place for confusing privacy policies or invasive advertising. Caring for someone in need requires both productivity and privacy – CareZone provides both."
The productivity comes from the website's facilities for storing details of drug regimes, sharing out news and views and carer schedules with other carers of the people they care for, and having most of the information and medical history they need in one digital place. There's an infographic available (below) to set the scene, and an introductory free offer.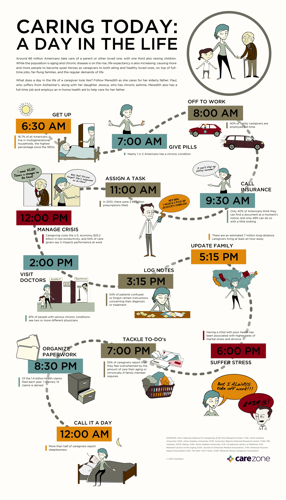 You can download a PDF version of it by clicking here.
Prices are $5/month or $48/year per cared-for individual; there's no giving away of software this time around the track for Schwartz. ®