Original URL: https://www.theregister.co.uk/2012/02/15/review_hp_pavilion_dm1_4125ea_amd_cpu_netbook/
HP Pavilion dm1-4125ea 11.6in netbook
AMD's Atom smasher
Posted in Personal Tech, 15th February 2012 13:00 GMT
Review Now that everyone and their dog has or wants a smartphone or tablet, the recent drop in netbook sales can hardly be a surprise. Yet does this mean there is no space for a small, cheap laptop? Of course not and HP's recently refreshed Pavilion dm1 is a fine example of why I hope the breed never dies.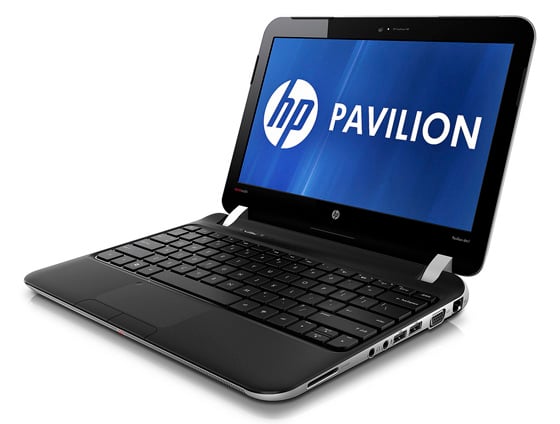 HP's Pavilion dm1-4125EA: the death of the netbook has been greatly exaggerated
Down from a RRP of £549, HP's on-line store asks for a perfectly reasonably £350 and in return you get a smart little machine with an 11.6in 1366 x 768 screen. It features proper graphics card that can easily handle 1080p video, a spacious and solid if unlit chiclet keyboard, Gigabit Ethernet and an full-sized HDMI port.
Eschewing the wholly plastic construction of many netbooks, HP has gone for a metal banding around the Pavilion dm1 which helps make the body and everything else – the lid, the keyboard, the nicely responsive trackpad – feel reassuringly solid.
At 1.5Kg and 292mm x 215mm, the Pavilion dm1 is petite enough to go into even the smallest rucksack without a problem. Admittedly, 32mm is twice the thickness of some Ultrabooks, but I'll happily forgo the difference in order to get a decent selection of ports and a profile I can hold onto with a human hand.
Driving everything is the latest version of AMD's E-series Fusion APU which pairs the E450 1.65GHz dual-core chip with an AMD Radeon HD6320M graphics card. This combo supports 1333MHz rather than just 1066MHz DDR3 memory on the slower and older E350 chip.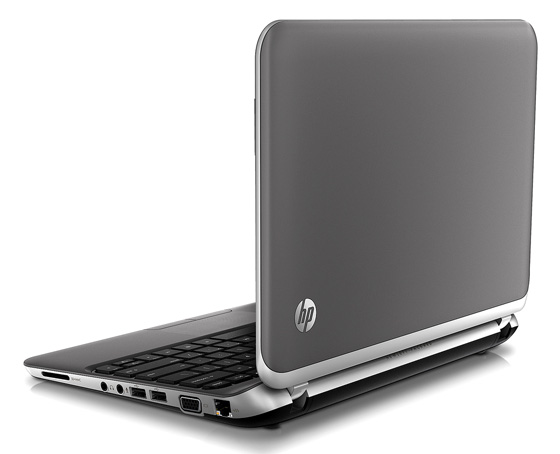 Looks good and puts in a decent performance too
It's a marriage that delivers the sort of performance Intel Atom netbooks can only dream about. For the sake of comparison with Windows Starter-running netbooks, I ran the PCMark05 benchmark test and got a score of 3,320 which is nearly double the best score I have ever seen from an Atom netbook.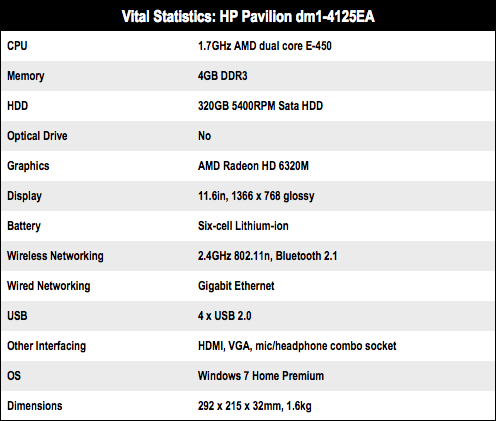 Atom split
In use the Pavilion dm1 feels so much faster than any Atom machine that comparison is futile. Of course, it's no Intel Core i3 laptop and you wouldn't want to do any serious HD gaming or graphics work on it but at most tasks it's only a little slower than my trusty old 2.1GHz Centrino-powered Dell Inspiron 1525.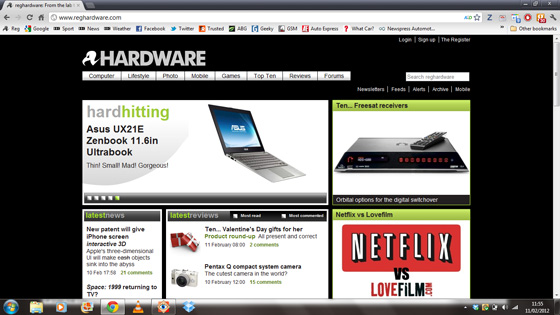 Viewing real estate on the 11.6in 1366 x 768 screen
As a media player the new Pavilion dm1 is a great performer. Not only do videos look good on the glossy panel but thanks to some Altec speakers – and the Beats Audio system that is now cropping up in all HP laptops – it sounds pretty good too. For such a small machine there is plenty of volume on tap and the bass is impressively deep and solid.
Another important upgrade over the old dm1 is the new trackpad and click-bar arrangement, which now has a conventional two-piece articulated bar, rather than a solid, touch sensitive - and annoyingly lifeless - all-in-one unit featured previously.
Battery life doesn't let the side down either. Looping PCMark05 I got 2 hours 50 from a full charge. Looping a 720p MP4 video using VLC I got to the five hour mark. Without playing videos and in more balanced day-to-day use you will see 8 hours easily even with the screen brightness at 75 per cent.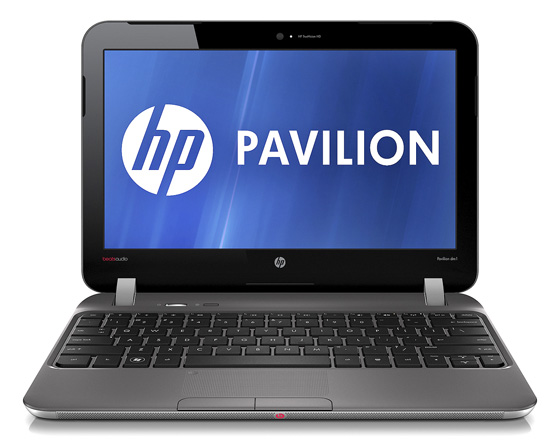 Nifty and affordable
Screen brightness is in fact the only fly in the Pavilion dm1's ointment – it just isn't that bright, especially when compared to the Samsung NS310 I looked at last summer, which pumped out nearly enough luminescence to melt tarmac. I certainly wouldn't want to use the DM1 in strong sunlight on a regular basis but I live in Manchester so that is never going to be a problem.
Verdict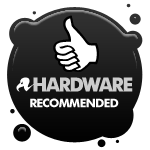 By avoiding Intel's puny Atom CPUs and wretched built-in graphics and a nasty little 1024 x 600 10.1in screen, the HP Pavilion dm1 offers a useful alternative to a chic but limited tablet or a farcically expensive Ultrabook. For £350 you get cracking little laptop with an 11.6in display that enables you to do what most of us use a computer for, at a price most of us can afford and with a battery that lasts long enough to do it. ®
More Notebook Reviews

HP
Pavilion
dv6
Samsung
Series 7
Chronos 700Z5A
Asus
Zenbook
UX31E
Dell
XPS
14z
Acer
Aspire S3
Ultrabook