Original URL: https://www.theregister.co.uk/2012/02/10/obama_spotify/
Barack Obama: Bland, predictable and cheesy ... on Spotify
U2, Wilco and ELO on Prez playlist
Posted in Policy, 10th February 2012 18:20 GMT
It turns out Barack Obama likes his music streamed from a certain Sweden-based music service. Not The Pirate Bay - Spotify.
As a cunning pre-election ploy, the Obama campaign has tweeted his Spotify playlist. Don't say you're not interested in the mundane mixture of mainstream rock, country and some recent pop. This is the soundtrack to the life of the man who has his finger on the world's nuclear self-destruct button.
To be strictly accurate, it's actually the playlist for the campaign bus, and some tunes were chosen by his team.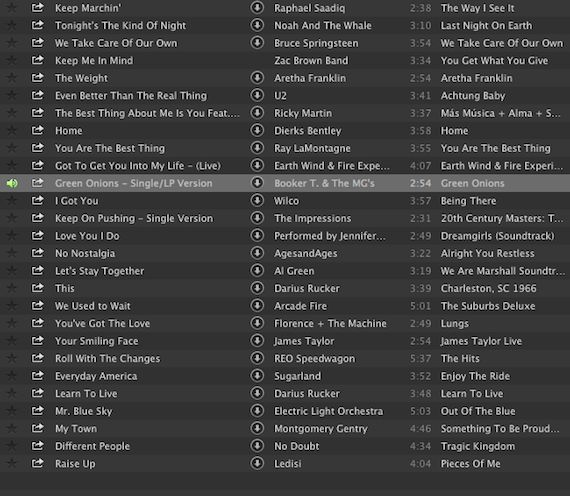 It reveals that the President is a soft-rock fan with a healthy appreciation for country (surely helpful for connecting with middle America).
Some British talent features: ginger soul-pop siren Florence & the Machine and Electric Light Orchestra. We're no experts at this music thing but it looks pretty inoffensive to us.
Once upon a time, "what's on your iPod?" was the usual facile question lobbed by hacks determined to slot a politician into a pigeon hole for voters. Now it's about playlists on a streaming app. Well done, Spotify - you are the true winner in this presidential race.
The heat is definitely on the Republican frontrunners to own up to their music selections. They'd better not be listening to it on a Zune. ®