Original URL: https://www.theregister.co.uk/2012/02/08/product_round_up_ten_freesat_tv_receivers/
Ten... Freesat TV receivers
Orbital options for the digital switchover
Posted in Personal Tech, 8th February 2012 07:00 GMT
Product round-up Whether you've cut the cord and churned away from Sky, or need to survive the digital switch-over without recourse to Pay-TV or aerial, it's worth considering Freesat. The gratis satellite TV service matches Freeview for SD channels, and offers a smattering of high-def plus the BBC iPlayer, hardware permitting. It's a good bet for both the cash-strapped and the locationally challenged.
Curiously, Freesat is also the tech that time forgot. While other home entertainment products get replaced at a dizzying rate, it seems the same old Freesat boxes have been in orbit for years. This is largely because manufacturers are still waiting for the service's long delayed G2 specification to be rubber-stamped, before producing new kit. So what can you expect to find if you go looking for a Freesat box today?
Bush BFSAT01HD

Typically priced at around £100, the Bush BFSAT01HD is one of the cheaper Freesat HD receiver available. Sans hard drive, the box is very compact; the power supply is an external bolt-on. This is a bare bones free-ceiver, with a specification to match: there's a single LNB input, HDMI and digital optical audio output, plus two Scarts and Ethernet. On the plus side, it's easy to install; once you've been through the standard rigmarole of inputting your postcode, so that the box knows which regional channel variation to serve up, you'll be able to start exploring the TV listings. Image quality from HD channels is excellent. If you're looking for an inexpensive, no fuss STB, then it'll do the job.

Reg Rating 65%
Price £105
More info Bush
Echostar HDS-600RS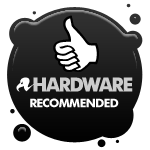 In the cookie-cutter universe of Freesat, the Echostar HDS-600RS stands out like a sore LNB. Not due to its audacious design – although those sloping sides, stylised indentations and glowing soft-touch controls will prove divisive – but because it incorporates a Slingbox place-shifter. We've seen standalone Slingbox TX/RX devices before, but this is the first to be integrated into a DVR. 

As a consequence, you can watch live TV via the receiver as well as what's recorded on your box, on a PC, laptop or iOS/smartphone device with a paid app. Being able to catch timeshifted shows when you're out and about using a Wi-Fi hotspot is undoubtedly cool – just don't expect too much of picture quality. While the Sling system adjusts its video coder based on the speed of the net connection, but it always seems to err on the side of fuzzy.
Aside from being Slingloaded, the HDS-600RS performs much like any other STB with a 500GB hard drive. It offers standard connectivity – dual LNB inputs, twin SCARTs, HDMI and Ethernet – and sports two USB ports, although neither support media playback. In operation, it impresses: recorded image quality is excellent and the BBC iPlayer is on channel 901 or accessed from the Red button.

Reg Rating 80%
Price £350
More info Echostar
Grundig GUFSAT01HD


This Grundig-branded Freesat receiver hails from the same production line as the Bush BFSAT01HD. There are some cosmetic differences to the fascia, but for all intents and purposes the two are satellite peas in a pod. The pair share the same basic connectivity as well as a default Freesat and EPG. Even the lookalike remotes are interchangeable. Although priced a little higher than its Bush stablemate, this STB is little more than functional. The user interface is low on resolution and looks rather naff. Still, high def channels look undeniably satisfying, and as a source of free digital TV it can't be sniffed at. But answer this: would you really want to own something called a Guf Sat?

Reg Rating 60%
Price £130
More info Grundig
Humax Foxsat HDR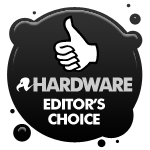 Smart and well-built, this first generation Freesat+ recorder remains a firm favourite, simply because it's a treat to own. The UI is clean and responsive, sitting as a transparent overlay on live programmes, and recorded image quality is excellent. Connectivity may be standard, but there's useful extra functionality onboard. In addition to HDMI, Ethernet, Scart and digital optical audio outputs, there's a front-mounted USB which allows MP3s and JPEGs to be transferred to the hard drive, as well as played off a stick. 

Beneath the hood is a 320GB hard drive, enough for around 80 hours of HD or 200 hours of SD. The Foxsat HDR is a venerable but versatile satellite DVR.

Reg Rating 85%
Price £250
More info Humax
Manhattan Plaza DS-100



If you absolutely, positively can't stretch your budget, you'll probably be considering a standard definition Freesat receiver like this model from Manhattan. It sells for around £50. It's aimed primarily at switch-over victims who, for whatever reason, can't use Freeview. The box itself is anonymous; it has a non-descript fascia and a threadbare rear panel that offers a single LNB and two Scarts. The onscreen GUI is generic Freesat. Image quality from Scart is unremarkable, although for the kind of non mission critical viewing this box will provide, it seems churlish to carp.

Panasonic DMR-BS780

The DMR-BS780 is a hybrid Blu-ray recorder with two Freesat tuners. Panasonic produce similar combo DVRs for Freeview, but are alone in offering BD recordability for satellite. Those looking for a do-it-all device will find it fills an intriguing niche. While the unit is technically impressive, the HDD is small at 250GB. Still, the ability to edit and archive recordings makes this model a little special. It even offers limited network media streaming (MPEGs and AVCHD). On the downside, this is a horrendously complicated beast to master – and don't expect your home brew Blu-rays media to play on any old BD deck.

Reg Rating 75%
Price £612
More info Panasonic
Sagemcom DSI86HD


It may look like the bastard offspring of a bedside alarm and a teasmade, but you've got to admire the DSI86HD's staying power. This distinctive set top box has been delivering Freesat telly to dishes since 2009. It's also now one of the cheapest hi-def set top boxes around (along with the Logik LHDFSAT11), typically selling for around £70. Unsurprisingly, build quality is lightweight and plasticky. This slimness can be attributed to the separated 12V power supply. Backside connectivity is routine: there's a single LNB input, HDMI, twin Scarts, digital coaxial audio and Ethernet. While this odd-looker sports a USB to the left of its amusingly retro LED channel number display, it doesn't appear to do much. You certainly can't use it to stream media. In operation, the DSI86HD behaves much like any other budget Freesat box. On the plus side, HD image quality is high.

Reg Rating 70%
Price £70
More info Sagemcom
Sagemcom DTR94500S HD


While Freesat DVRs share basic functionality, they tend to disagree when it comes to aesthetics. This Sagemcom, which incorporates a healthy 500GB HDD, continues to celebrate the brand's distinctive flat design, first seen on the earlier DS186HD. While easy to squirrel away in an equipment rack, the constraints of the cabinet keep the unit's cooling fan busy. Despite its slim profile, the DTR94500S HD still has room for a full forest of connectivity. However, while there's a front-facing USB, the receiver can't play MP3s or render JPEGs. And unlike the brand's Freeview DVR it can't export recordings onto an external storage device either.

Reg Rating 75%
Price £250
More info Sagemcomm
Samsung SMT-S7800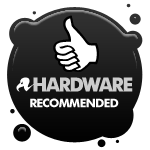 Samsung's SMT-S7800 is one of the newer Freesat+ DVRs available, and it shows. With a 500GB hard drive and a highly graphical user interface, it doesn't feel anywhere near as dusty as some of its rivals. In addition to BBC iPlayer, a dedicated WebTV button in the menu offers up YouTube too.
The SMT-S7800 also features media playback from USB and can stream MP3, JPEG and AVI/DivX content over a LAN. Music and photos can even be imported from an external USB device onto the hard drive. While Samsung may have missed a trick by not fully integrating its Smart Hub portal, as a Freesat DVR, the SMT-S7800 is clearly a cut above, and a strong alternative to the Humax Foxsat HDR.

Reg Rating 85%
Price £250
More info Samsung
Technisat HDFS

This first generation Freesat receiver hails from German sat veterans Technisat. For a non-HDD box, it's on the large size, but build quality is good and the central display legible from a distance. Accessed from the fascia flap is a USB port and (unusually) a memory card (SD, MS and CF) reader. In addition to a single LNB input, the HDFS offers HDMI, twin Scarts, phono AV, Ethernet, a second USB and both optical and coaxial digital audio outputs.
Satellite aficionados can run the box in either Freesat or Technisat mode – the latter is for multi-satellite users and breaks free of the standard Freesat EPG environment.

 The HDFS will also stream media across a network, as well as from local USB. MP3, JPEG and MPEG content all plays. While the UI is somewhat Teutonic, there's a fair amount of customisation possible. Consider it a Freesat receiver for hardcore sat fans. ®

Reg Rating 75%
Price £130
More info Technisat