Original URL: https://www.theregister.co.uk/2012/02/07/new_fedora_boss_bergeron/
New Fedora boss pushes for the clouds
Robyn Bergeron takes the reins
Posted in Software, 7th February 2012 23:24 GMT
Red Hat has appointed former Fedora program manager Robyn Bergeron to that distro's next project leader – and she has plans to make the operating system more focused on cloud services.
Bergeron takes over from Jared Smith at an interesting time in the market, with the industry increasingly looking beyond the basic client/server environment into cloudier areas, and with a greater variety of computing systems to choose from. One of the areas she'll be examining is the usefulness of Fedora for cloud services, she explained to The Register on Tuesday.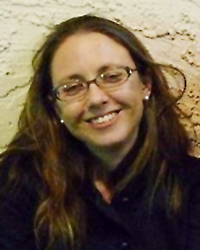 Bergeron sees bright future for Fedora
"There are tons of different infrastructure-as-a-service [IaaS] tools out there right now, and we need to get some of the basic pieces in place," she said. "I don't see us as aggressively going after the cloud sector, but it draws a lot of interest among people who use Fedora for their day-to-day jobs. There are opportunities for reexamining, but not radically changing, by any means."
Fedora's six-month release cycle will stay in place, she said, and the project was on course for what looks to be a very popular "Beefy Miracle" release in May. The only reason to slow the code release cycle would be if major problems occurred – and none look likely at present.
Discussing the GNOME situation, Bergeron was sanguine about the continuing debate in the industry over the shift to GNOME 3, something Linus Torvalds has been weighing in on – negatively, that is. Linux Mint has seen its share of the open source market since it set up a GNOME 2 version, but Bergeron said she didn't see that much interest from Fedora users in shifting back.
"If there was a huge demand people would be more vocal about it, but I don't see any reason why we should go backwards at the moment," she said. "That said, Fedora has always been about freedom, and if you're willing to step up and do the work…"
With regard to the community itself, Bergeron said that two of the things she'd like to focus on is helping to get more people involved in the project, and analyzing the data that comes in on Fedora's workings. There's a lot of statistical data out there, she said, but some is more useful than others and there may be metrics that need more attention.
One area that could be improved within Fedora is the red tape involved in getting the builds out of the door. While this isn't a major issue, she said, there may be improvements that could be made in the systems – but any changes had to be checked to make sure they were positive. Fedora moves incredibly fast and she doesn't want to slow down progress.
Bergeron is the first woman to lead the Fedora team, but sex isn't really an issue, she explained, after El Reg raised the matter.
"For me it has never been an advantage or a disadvantage," she commented. "Within Fedora people like you if you can do things – gender just isn't a factor." ®