Original URL: https://www.theregister.co.uk/2012/02/03/us_deportation/
US tweet deportation: Chilling behind-the-scenes photos
The shock truth of what really went down at LAX
Posted in Bootnotes, 3rd February 2012 16:19 GMT
The story earlier this week on the deportation from the US of A of two Brits who ill-advisedly tweeted they were off to "destroy America" left a few readers pretty shaken up at the way the Department of Homeland Security handles potential terrorist threats.
Trust us, you don't know the half of it. Today, we publish exclusive behind-the-scenes photos of exactly what went down, and those of a nervous disposition are advised to take a large brandy before proceeding.
Some of our exclusive snaps have bigger versions available, if appropriate. Just click on the image for an expanded view in a new window.
So, let's get down to it. Here we have our happy tourist twittering merrily away just prior to jetting off to Los Angeles: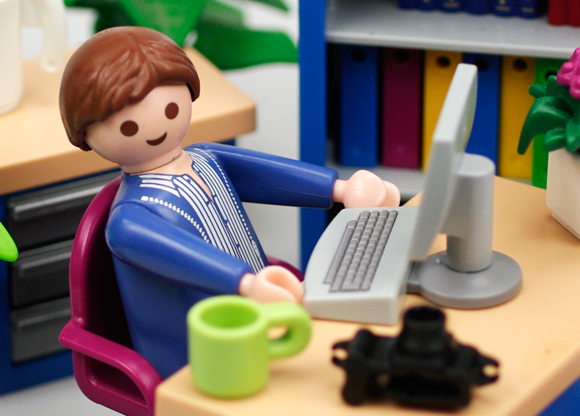 What he doesn't know is that it's a pretty quiet night down at the Homeland Security cyber-monitoring bunker, and one of his tweets is immediately flagged up on the really big global threats board: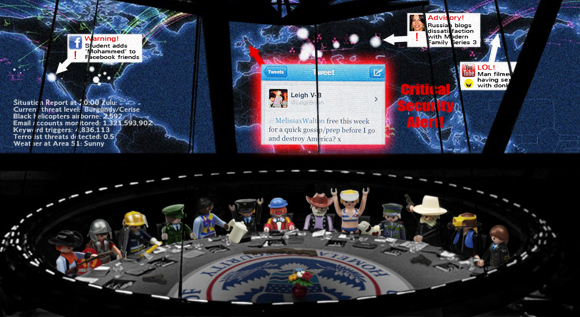 Michelle Obama's just popped in to offer herbal tea and cookies to the tireless operatives on the front line of the War on Terror™, but refreshment will have to wait as the Paris Hilton clone used by Homeland Security to gauge the true seriousness of social networking threats to the American Way of Life™ leaps from her chair in a state of semi-hysteria.
Cue an urgent call on the big red phone to LAX, where armed personnel are waiting to offer our traveller and his companion a traditional warm California welcome: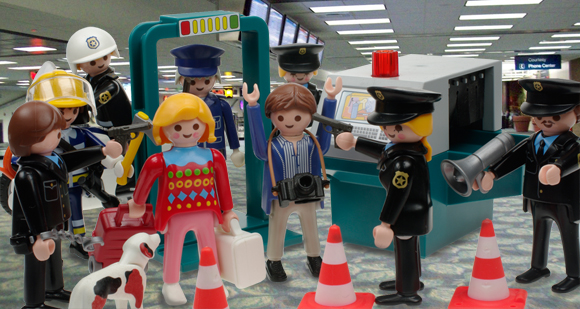 At this point, you'd think a quick explanation of the euphemistic use of "destroy" would settle the matter, but before he knows it, our careless tweeter is whisked off to a nearby "guest suite", where medical staff quickly discover just where he's hidden the shovel he intended to use to disinter Marilyn Monroe: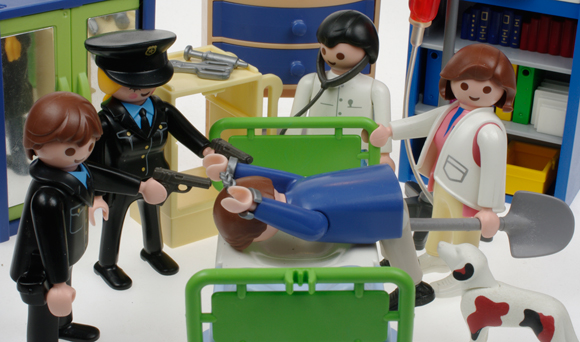 Five hours of relentless grilling later, and it's off to share a cell with a hungry Mexican narco who makes short work of the bowl of prison gruel which passes as sustenance in LA's correctional facilities: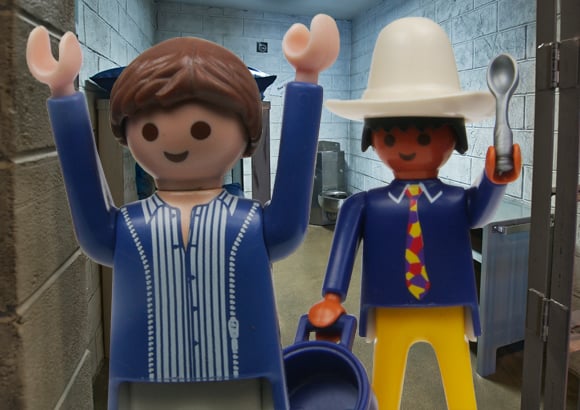 You might think you can butch it out, but after a couple of hours, sheer desperation will drive you to offer intimate favours in return for a portion of Chicken McNuggets...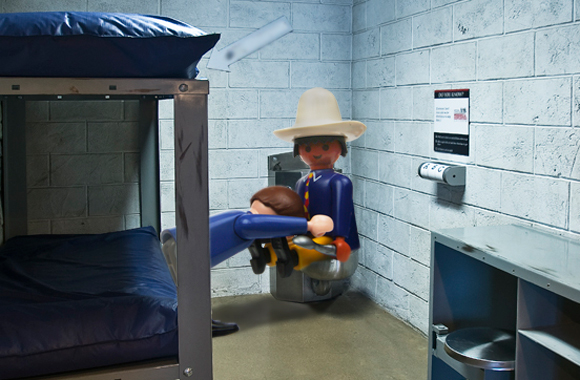 Shocking stuff indeed. Those of of you who play fast and loose with the lingo down at Twitter and are planning to visit the Land of the Free should consider yourselves warned. ®
Related stories