Original URL: https://www.theregister.co.uk/2012/01/25/nokia_ships_one_and_a_half_million_s40_mobile_phones/
Nokia exec praises Brazilian...
...for purchase of 1.5 millionth S40 handset
Posted in Personal Tech, 25th January 2012 10:19 GMT
Nokia has shipped 1.5bn Series 40 handsets, the milestone unit being snatched up by a Brazilian lass, 21-year-old Mayara Rodrigues.
The Finnish phone giant has been selling S40 phones since 1999, when it rolled out the Nokia 7110, the first mobile with a WAP browser - remember that?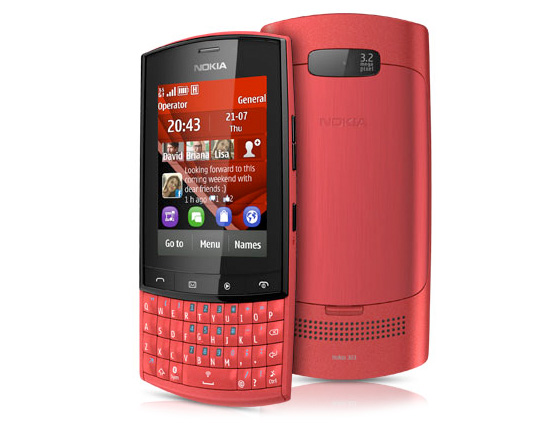 Nokia's latest S40: Asha
Nokia has been tweaking the OS and releasing mobiles - 150 models in total - based upon it ever since. It claimed its still selling 12 S40 phones every second, mostly in the developing world.
Nokia reckons half of those 1.5 billion S40 handsets are still in use. ®