Original URL: http://www.theregister.co.uk/2012/01/24/ten_iptv_set_top_boxes/
Ten... IPTV set-top boxes
Bringing films from web to telly
Posted in Personal Tech, 24th January 2012 07:00 GMT
IPTV Week

Nearly every new gadget can be connected to the internet. The smart TVs popularised by Samsung and others are the focus of this but you don't need to shell out on a new telly - a cost-effective IPTV box can do it too.
IPTV means the delivery of TV shows and films over broadband. It can include live channels but the most common use for net-connected boxes is catch-up TV and video-on-demand from online libraries. Picture quality depends on the source material available and broadband speed – the BBC iPlayer and Vimeo generally get the balance right but many fail to reach that standard.
Some devices combine features such as Freeview, satellite or cable TV recording, Blu-ray Disc playback and media streaming from home networks. This year may finally see the arrival of YouView, which aims to set a standard for connected set-top boxes. Time will tell if it takes the concept mainstream. YouView will compete with new HbbTV-equipped Freesat receivers as well as the big pay-TV providers.
It's an ever-changing market and as long as your hardware will run the latest firmware, new features are just an update away. There is also a flow of new entrants in the UK, such as Roku, capitalising on Netflix's local launch, and Google continues to push its TV platform.
Apple TV

Currently in its second generation edition, the Apple TV is now marketed as a neat iDevice accessory to take advantage of AirPlay wireless content sharing. Pre-loaded services include YouTube, Vimeo and being able to rent 720p HD movies and TV shows through Apple's own iTunes. As a media streamer and IPTV box it has limitations, largely due to a smaller range of content in the UK's iTunes Store compared to the US, and its emphasis on rental.
You can get more features by jail breaking the gadget and installing a custom version of the excellent XBMC media player software. This expands the range of formats the device supports and allows you to stream content from your Nas box.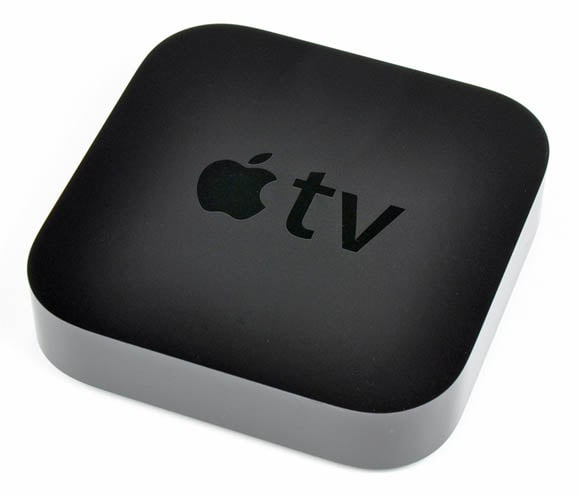 Reg Rating
70%
Price
£99
More Info
Apple
Boxee Box by D-Link

From its quirky design to the minimalist user interface – a spin-off from XBMC – the Boxee Box takes an unconventional path. It received mixed reviews on its UK debut but firmware updates improved matters and its high price - another initial drawback - has reduced to something more attractive. It's still costly, though, and has unrealised potential. The apps remain dominated by web video rather than official TV offerings. BBC iPlayer is included, thankfully, along with a web browser for other stuff, including full-screen video. Its best asset is as a flexible media streamer, but for IPTV it falls short. One of its UK content providers, SeeSaw, has already vanished, however, if it gains new services then it's worth considering.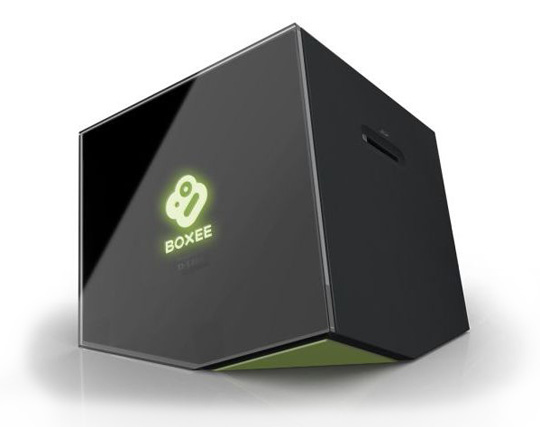 Reg Rating
65%
Price
£170
More Info
Boxee
BT Vision

BT Vision is based around a 160GB Freeview recorder and a connection to a BT line for a decent selection of on-demand titles, which play almost instantly, broadband speed allowing. The service includes catch-up TV from the main broadcasters; ESPN; on-demand films, some in HD; various archive programmes; and Sky Sports 1 and 2. You can pay as you go for most content or choose the £12.50-per-month "TV Unlimited" option, though movies and Sky Sports still cost extra. The hardware is due for an overhaul, especially with YouView looming - BT is a backer. The company's rollout of the Infinity fibre-optic network means that, eventually, additional channels may be streamed through multicasting.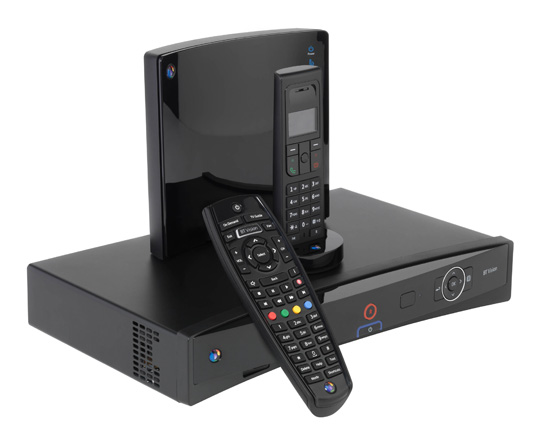 Reg Rating
70%
Price
£40, subscriptions from £4 per month
More Info
BT
Digital Stream DPS-1000

Digital Stream's internet TV box has been around for a while and consequently can be found selling for well below its original price. At the time of writing, it was under £50 at Currys. The user interface is based on the Onyx media player software. The above average selection of IPTV content ranges from BBC iPlayer and YouTube to Lovefilm for subscribers and Blinkbox pay-per-view movies. However, these are all standard definition so far. It's a versatile media streamer but not as accomplished as the WD TV Live, for example, as it's limited to 1080i resolution at best. The remote control is far from ideal and the system looks in need of bug fixes.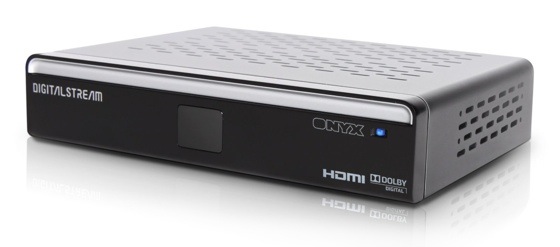 FetchTV SmartBox 8320HD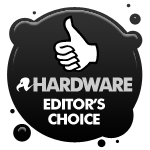 The FetchTV box is one of the few Freeview+HD recorders to make extensive use of a net connection. It has a 320GB hard disk for TV recording, and wired and wireless internet access. There's media streaming to grab AV content from networked computers or other FetchTV boxes shared on a home Lan, plus free catch-up from BBC iPlayer and a fair selection of pay-per-view on-demand films and programmes, which are also available on some smart TV platforms. You can access Sky Go if you have a subscription - there is a dish-less option. The user interface is about to get a major revamp, while developer IP Vision has ambitious plans, so it's definitely one to watch.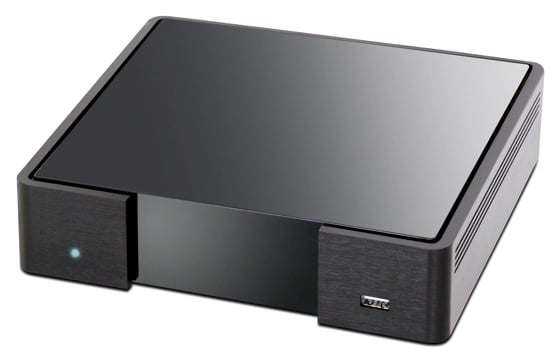 Reg Rating
85%
Price
£205
More Info
Fetch TV
Humax HDR-FOX T2

Like the FetchTV, the popular HDR-FOX T2 partners internet extras with Freeview HD recording on a 500GB or, for a bit more money, a 1TB hard drive. You can share AV files over your home network, though it doesn't play as many formats as we'd like. BBC iPlayer was added through a 2011 firmware update but as of January 2012 the Sky equivalent, Sky Go, has failed to appear in the product's TV Portal, despite being promised some time ago. So, it doesn't score as highly in terms of IPTV as for its Freeview prowess - as a Freeview HD DVR, I'd give it 85 per cent. However, there is an unofficial custom firmware, which provides the absent Sky feature among other useful things.

Reg Rating
75%
Price
£250
More Info
Humax
Sky Anytime+

The satellite broadcasting behemoth has dishes on more than 10m homes and Sky+HD recorders in about 40 per cent of them. Newer editions of its boxes are compatible with the Anytime+ service, which offers almost immediate on-demand content from a selection of Sky's library of movies and series. Rather than streamed, they are progressively downloaded to the hard drive as you watch. Anytime+ is a bonus extra for TV subscribers who also take Sky Broadband on the £7.50-per-month unlimited data tariff. A smattering of its downloads are in HD, so BT Vision and, notably, Virgin Media are ahead with this. However, Sky has loads of live HD channels and the box is hard to beat for user friendliness.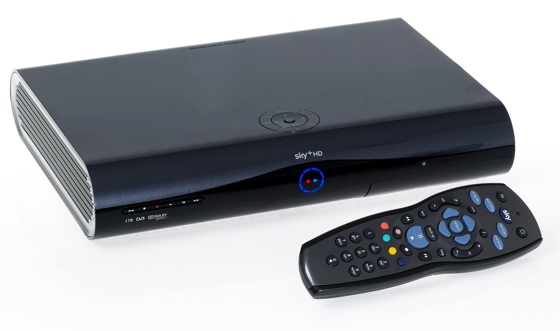 Reg Rating
75%
Price
Free Sky+ box (subject to conditions), subscriptions from £20 per month
More Info
Sky
Sony SMP-N200 Network Media Player

The SMP-N200 is Sony's second-generation Network Media Player, which is a simple add-on box to bring internet features to any TV – similar to LG's Smart TV Upgrader. It links by Ethernet or Wi-Fi and provides media streaming from your network and playback of AV files from directly connected USB drives. The player uses Sony's standard XMB user interface and online service, as seen on the company's Bravia TVs, PlayStation 3 and Blu-ray products - some of which offer this functionality for around £100 anyway. It includes a mix of free services, such as BBC iPlayer and Channel Five's Demand5, as well as paid-for content from Lovefilm and the obligatory Sony Entertainment Network.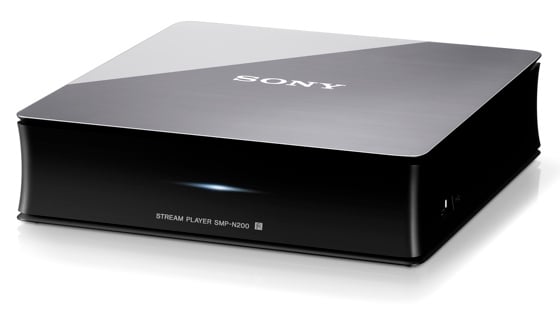 Reg Rating
70%
Price
£90
More Info
Sony
Virgin Media TV powered by TiVo

The TiVo has 500GB or 1TB hard drive options and an adaptable programme guide for searching schedules or delving into last week's shows from the BBC, ITV, Channel 4 and Channel 5. It also accesses YouTube, Spotify and an extensive on-demand catalogue for pay-per-view TV and films, with lots in HD. For this it uses an internal 10Mbps modem and subnet so your broadband speed is unaffected. It's one of the more expensive propositions but the quality is high. Inside it boasts three tuners for recording, which is a distinct advantage. Despite its technical prowess, the user interface is rather sluggish, there are untapped features yet to appear and niggles to be addressed. But gradual firmware updates are improving it.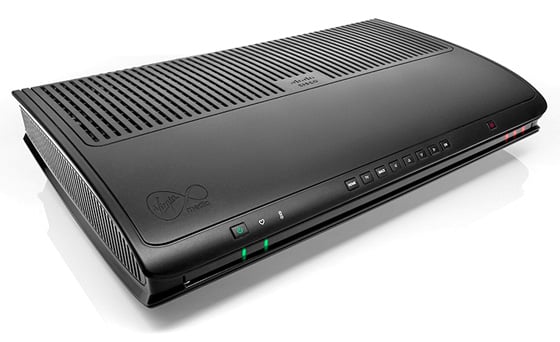 Reg Rating
75%
Price
Free (£49.95 for 1TB), subscriptions from £9.50 per month
More Info
Virgin Media
Western Digital WD TV Live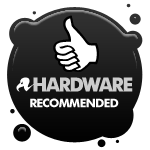 The WD TV Live has evolved from a simple but effective digital media player into a more extensive AV offering. The current, third-generation box adds built-in Wi-Fi and handles various DRM protocols for copy-protected material. The line-up of net-delivered content brings the likes of Spotify music, YouTube, BBC iPlayer and now Netflix. The box is also one of the most adaptable and easy to use media players, able to play almost any AV format without a hitch, either streamed from shared computers, Nas drives or disks and USB sticks attached directly to the box.