Original URL: http://www.theregister.co.uk/2012/01/18/review_lifestyle_ten_laptop_accessories/
Ten... laptop accessories
Gadgets to go
Posted in Personal Tech, 18th January 2012 12:02 GMT
Product round-up Those of you with laptops will undoubtedly agree that even with all convenience of portable computing, there remain compromises aplenty. Yet add a gadget here and there and mobile working can be improved tremendously.
Whether it's a tool to keep it cool, a way to boost the audio or simply better ways to keep the darn thing protected, there's a rich and varied range of accessories worth looking into and here's ten to consider when you're out and about.
Canon Pixma iP100

As hotels charge extortionate prices these days to print a few pages of business itinerary, a portable printer would pay for itself over time and may be a sensible addition to a regular-traveller's bag of laptop goodies.
Canon's portable Pixma might is rather on the pricey side, but it shouldn't leave you wanting. The 2kg machine prints at a speedy rate, pumping-out borderless prints in 50 seconds and handling a resolution of up to 9600 x 2400 dpi. It draws power either from the mains or its built-in rechargeable battery pack and comes with Infra-Red and Bluetooth connectivity support too.
The iP100 has been carrying the torch in the portable printing world for a number of years now, so it can be snapped up for a fraction of the original price if you shop around. Worth a look-in perhaps, if you can put it to good use.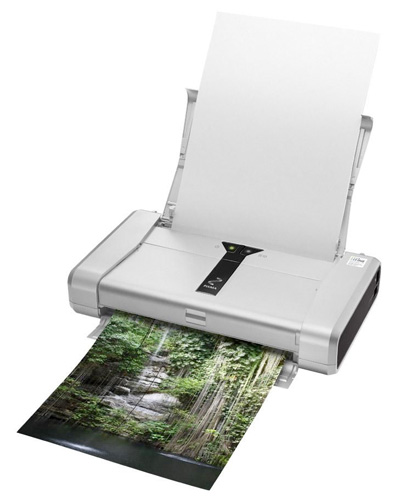 Price
£200
More info
Canon
Kingston Ultimate HyperX 3.0

Who needs external hard-drives when modern USB keys pack plenty of content on a much-more portable device? Flash indeed, especially the Kingston HyperX 3.0 Datatraveler – equipped with USB 3.0 and notching up blistering 225MB/s read and 135MB/s write speeds.
Kingston offers a heap of Flash drives in a range of sizes, but you'll only find one of them in my pocket. The DataTraveler HyperX has served me well for a number of months now and while my version has a 64GB capacity, the range goes up to a whopping 256GB. Add to that a five year warranty and the DT Ultimate HyperX takes some beating, but it's not cheap.
If you still want USB 3.0 but don't need those HyperX speeds, the DataTraveler Ultimate 3.0, is an impressive but cheaper alternative with 16GB, 32GB and 64GB capacities available.


Price
£130 (64GB), £340 (128GB) and £730 (256GB)
More info
Kingston
LG BP06LU10 6x Slim External BD-RW

When first launched, Blu-ray peripherals were a luxury for even the wealthiest of punters. Several years down the line, though, and they've become an affordable add-on for any laptop owner whose kit still finds itself without a super hi-def disk drive and the capacity to burn 25GB or even 50GB on a single disc for a few quid.
The LG BP06LU10 is a decent choice that squeezes rewriter capabilities into a portable box, smaller in size than many of the chunky cases on offer from rival manufacturers. It handles an array of formats and even supports Lightscribe printing – laser etching labels onto disc so you know what's what; crucial given the amount of data Blu-ray media can handle.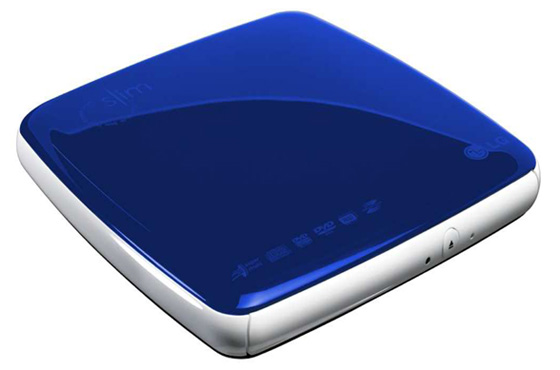 Price
£100
More info
LG
Logitech Lapdesk N700

There are many arguments for keeping laptops on some kind of heat sink tray when being used around the house. For starters, it gives the computer's fans a needed break, reducing wear and tear, as well as minimising noise.
When several reports point towards laptop heat limiting sperm count, though, it would seem that a man has far more important machinery to worry about than the innards of their PC.
The Logitech Lapdesk appeared on the scene a few years ago, but hasn't lost any appeal over time. The tray hooks up using USB to power its 'virtually-silent' cooling fans and integrated stereo speakers. It features a heat-shielded design, soft air-mesh padding on the base and even has a slight tilt for easy typing – tray bien.


Price
£70
More info
Logitech
Maplin Power Inverter

Untimely battery death is probably the number one frustrating moment when it comes to laptop portability – apart from dropping it, that is.
When it comes to lengthy car journeys, the ciggie-port can come in very handy with the right adapter. Most aeroplanes offer similar connections these days, so with the right kit, you need never be without power, even on the long-haul.
Yet with abundance of choice out there for such gadgetry, you need to hunt around. Maplin offers various options such as this 240V adaptor, suitable for phones, camera, stereos, laptops, small TVs, VCRs.. meh, the list goes on. This particular model also comes with automatic alarm and shutdown protection against overload, over-temperature and low-battery alert LEDs. It looks like a big beast but it is compact and certainly made for the mobile worker.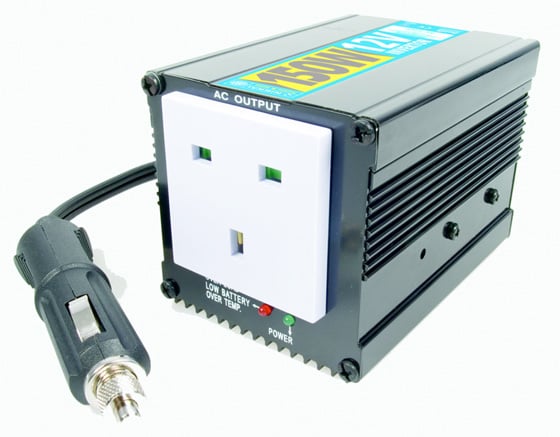 Price
£35
More info
Maplin
Digittrade Old School Protection Sleeve

While dedicated bags and backpacks offer decent hardware protection, they can give the game away to potential thieves and often end up being an additional carry-case to lug around. A laptop sleeve is the obvious solution for this, protecting your precious machinery enough to be thrown in a regular rucksack.
They cost next-to-nothing as well and when it comes to making a decision, the market is inundated with choice from basic bold colours, to stylish designs and pop culture references. I just picked up one of these old-school cassette cases for my Macbook, as I'm a sucker for anything vaguely retro.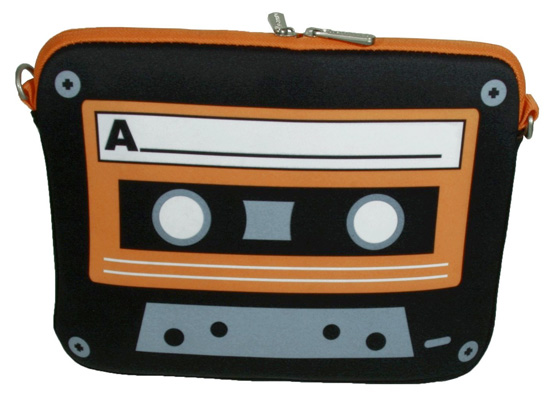 Price
£14
More info
Amazon
Philips Notebook Soundbar SPA5210

When it comes to blasting audio on the road, the first thing that comes to my mind is the powerful X-Mini speaker-balls, a product that leaves me impressed every time I crack 'em out.
There are plenty of equally-booming choices out there, from the likes of Altec-Lansing, to the Logitech and Creative, but this sound bar from Philips caught my eye through sheer convenience. It draws power from USB and clips on the top of the laptop screen improving audio and keeping neatly out of the way. It's cute and simple and for that price, is difficult to overlook.
Yet if you spend a lot of time on trains and don't fancy sodcasting with loudspeakers, then perhaps a headset is more up your street. Check out our various headphone roundups for ideas and options.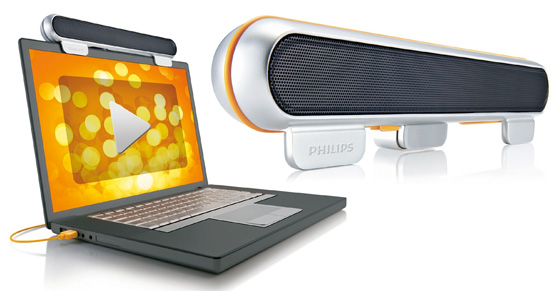 Price
£23
More info
Philips
Swiftpoint Futuremouse

Trackpads are treacherous at the best of times and even multi-touch gesture support does little in the ways to compete with the reliability of a regular mouse peripheral. But mice are clunky and need desk space, so when it comes to portability, finding a small but practical model is a necessity.
The Swiftpoint mouse does a good job of taking on these tasks. Held like a pen, the mini-clicker features a conveniently placed scroll-wheel and several notable shortcuts. You don't need to go wandering across desks or down jeans either – our full review of the Swiftpoint Futuremouse here on Reg Hardware reveals all.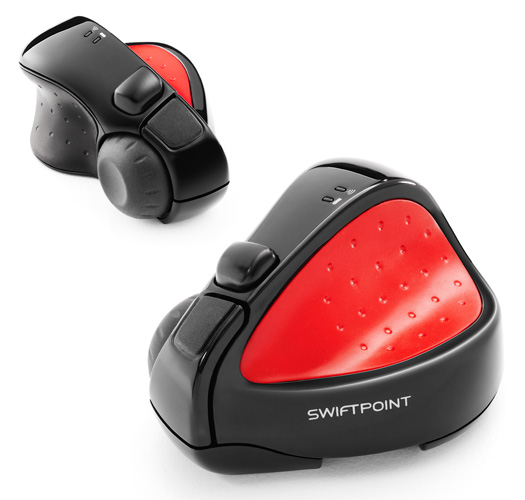 Price
£49
More info
Swiftpoint
Modern-Tech USB Hub

With Ultraportables typically ultra-limited when it comes to ports, and regular notebooks rarely including more than two or three USB connections, an upping the port count with a hub is a handy accessory for any laptop owner.
You don't have to dip into the wallet too much either, with hubs available on t'interweb for a few quid. But while some of these may come with a numerous ports, we thought you'd want a bit more than just a hub for your bucks.
This spiffy-looking box comes with three USB points, an SD card-reader plus audio in and out ports. It's small, it's useful and it's bloomin' cheap.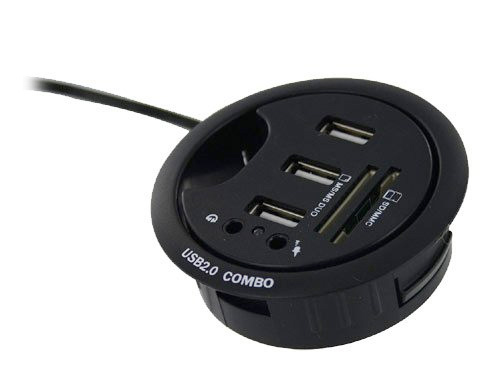 Price
£8
More info
Amazon
Viewsonic PLED W500

There used to be a time when local kids would gather at the rich-boy's home to watch movies through his Dad's projector. Nowadays, the tech not only comes at affordable prices, but has shrunk down so much it can fit in your pocket.
The Viewsonic PLED W500 might be a tight squeeze if you tried to pop it in your hoodie-pouch, but it impresses nevertheless and is still portable enough to take on a trip away. With a WXGA resolution of 1280 x 800 and a sharp image with 6000:1 contrast ratio, the W500 ticks plenty of boxes. You can read what we thought about it in-depth here on Reg Hardware.
If you seek something battery operated that can be used on the road however, then you could always have a look at the 3M CP45 pocket camcorder and projector combo, that not only saves you a few bob, but doubles up as a camcorder too. Very handy. ®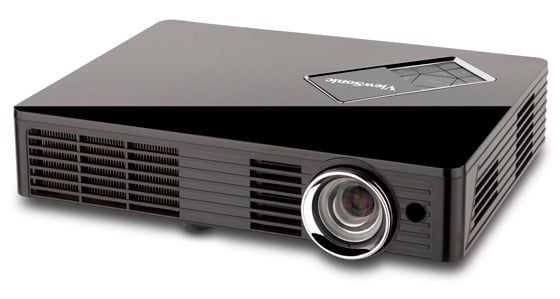 Price
£500
More info
Viewsonic