Original URL: https://www.theregister.co.uk/2012/01/18/fans_goad_valve_for_half_life_3_information/
Fans goad Valve for Half-Life 3 gen
Let us be Freeman
Posted in Personal Tech, 18th January 2012 08:14 GMT
Fans of Valve's groundbreaking FPS franchise, Half-Life, have taken to the net en masse to voice their frustration regarding a lack of information on the series' next installment, Half-Life 3.
Seven years or so have passed since Half Life 2 hit shelves for the PC. Ever since, the gaming world has sat patiently holding its breath in anticipation of a sequel.
Steam group A Call for Communication (Half-Life), has so far gathered over 12,000 members following its formation on Christmas Day.
"While continued support for current and future products is greatly appreciated, fans of the Half-Life series have waited years for a word on when the franchise will return," the group says.
"Your oldest and longest running fanbase would like better communication," it told Valve. "Waiting patiently for over four years is a daunting task, especially when E3 comes and goes without any beat of a Half-Life pulse, time and time again."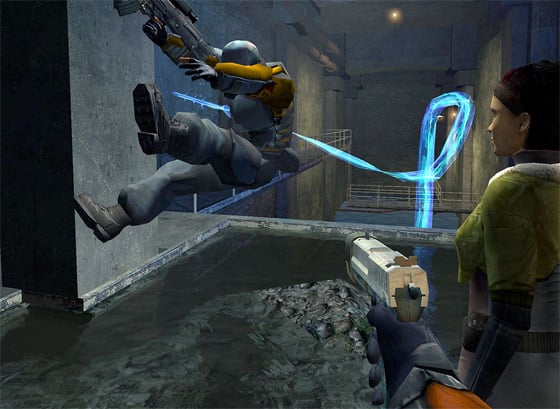 The group points towards Valve's promises that information would be released towards the end of 2008. It had previously announced the entire trilogy would be available by 2007.
"If Valve have decided to do other things for the time being, that is fine; all that we ask for is a basic response on the matter, and to let fans know whether or not the current story arc is scheduled to conclude at another point in time."
Will the sheer volume of frustrated fans prompts Valve to make an announcement? We'll sign up and keep our fingers crossed.
Earlier this month, a group of PC gamers rallied the troops and aimed a petition at Namco Bandai asking it to at least consider a PC version of the unforgiving Dark Souls.
The petition attracted almost 80,000 signatures before the publisher stepped forth to announce: "If you wanted to have the attention of Namco Bandai Games, now you have it." Let's hope Valve is equally engaging. ®