Original URL: https://www.theregister.co.uk/2012/01/17/review_motorola_xoom_2_media_edition_android_tablet/
Motorola Xoom 2 Media Edition Android tablet
Size of relief
Posted in Personal Tech, 17th January 2012 07:00 GMT
Review Like Goldilocks with porridge, I've yet to find a tablet size that I think is just right. Seven inch models are too small, 10.1 inchers too big. The iPad with its 9.7in screen should do the trick but it's just too square for me – physically and metaphorically.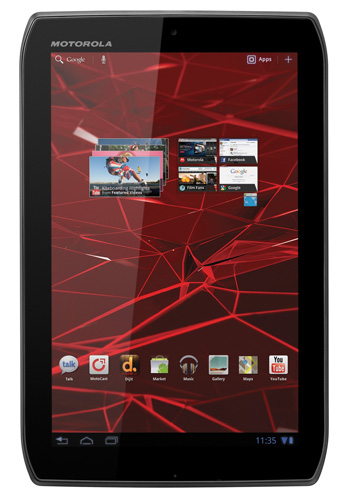 Cut down to size: Motorola's Xoom 2 Media Edition
Motorola may just have cracked the problem with a cut down version of its Xoom 2 called the Xoom 2 Media Edition. The key difference is the screen which now measures 8.2in corner to corner but keeps the Xoom 2's resolution of 800 x 1280.
It's a size and resolution combination that results in a pixel density of 184dpi – 35dpi more than the Xoom 2 and 52dpi more than the iPad 2. The upshot is an impressively crisp and sharp display which is ideal for looking at pictures, gaming or watching video. Hence the 'Media' moniker.

Not only slim, but lightweight too
Naturally, the reduced screen dimensions have an impact on the overall size of the Xoom ME. At 8.9mm thick it's near enough the same as the Xoom 2 but at only 216mm wide and 140mm tall it's much easier to slip into a backpack or bag, and at 388g it's the lightest high-end tablet you can buy.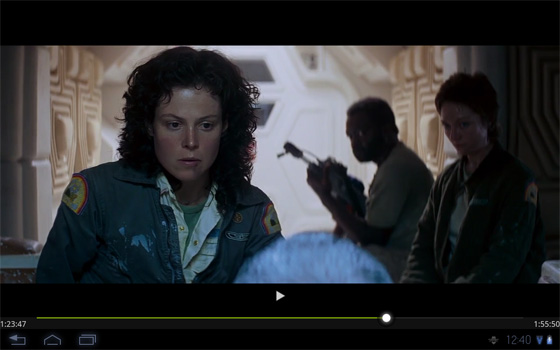 Video looks good at 8.2in and 800 x 1280
The new reduced shape, size and weight make the Xoom 2 ME a very fine e-book reader too. Holding it in one hand for prolonged periods is no chore and the rubberised back minimises the chances of it slipping through your fingers to virtually nil.
Reading allowed
In fact, it's perfectly clear from the design that e-reading is one of the Xoom ME's primary intended roles – both the web cam and Motorola badge have been sited with portrait rather than landscape orientation in mind.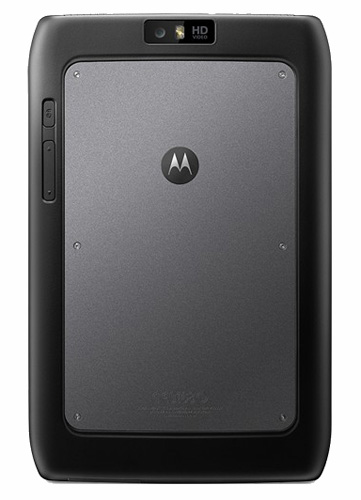 The rubberised back allows for a firm grip
Some of the weight saving is also due to the reduced sized battery. At 3900mAh it's only just over half the capacity of the 7000mAh battery in the Xoom 2 but that's not the wholesale disaster you might expect. Looping a 720p MP4 video, it managed 4 hours 20 minutes from a full charge but in more general use you can easily get over seven hours depending on screen brightness, Wi-Fi use and so forth.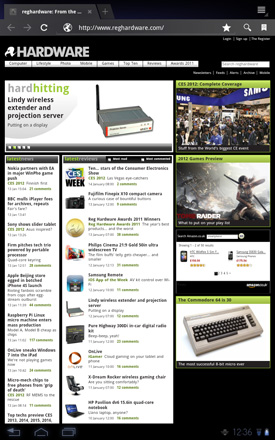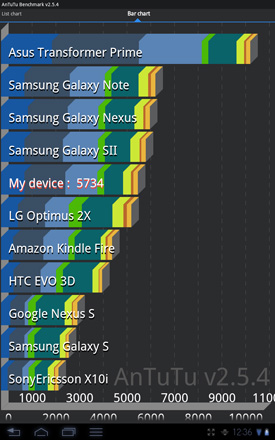 Web browser show everything in its place and the AnTutu results are in line with expectations
Diminution aside, the Xoom ME is physically and technically identical to the Xoom 2 proper. That means it's very well built, splash resistant and rather attractive, thanks to its gently bevelled edges. Inside you get the same 1.2GHz TI OMAP 4430 dual-core chip, 1GB of RAM and 1.3 and 5MP cameras pointing forward and backwards respectively. Usefully the web cam now works with Skype video calls.
In all ways performance is identical to the Xoom 2 proper, and that means you also have to make do with the same 16GB of storage and no expansion slot. Physical connectivity extends no further than the 3.5mm audio out, micro-HDMI and micro-USB ports.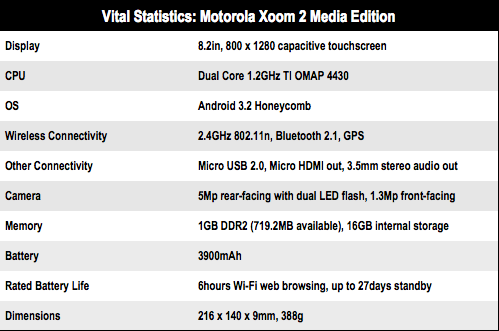 Spatial agent
One feature new to the Xoom 2 ME is something Motorola calls Adaptive Virtual Surround Sound, which is supposed to give a more cinematic audio experience. Surprisingly, this isn't just marketing flannel. The sound pumped out by the ME actually does have a 2.1-ish spatial sensation to it with stereo effects exaggerated and loud bangs and booms seeming to come from the back rather than the sides of the tablet. There's plenty of volume on tap too.
How much will all this reduced-size loveliness set you back? It's £330, which, while not overly cheap, isn't excessively expensive either.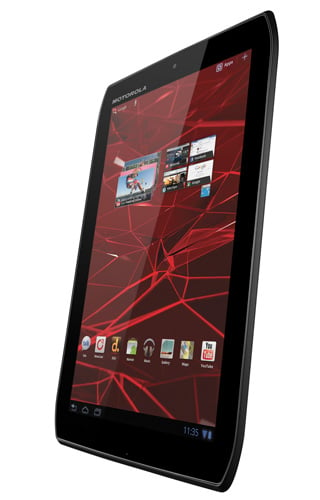 The perfect size and an ideal weight
Verdict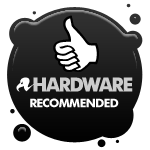 The combination of a small, tough and light body and a 8.2in 800 x 1280 screen results in a fine little tablet. The display is pin sharp for gaming, viewing video or images, while the shape and weight make it an excellent e-book reader. It may not be the most powerful Android device on the market but at this precise moment in time, it's the tablet I'd buy. ®
More Tablet and Reader Reviews

Sony
Tablet P
Ten high-end
Android
tablets
Archos
G9 101
Ten budget
Android
tablets
Sony
Tablet S