Original URL: https://www.theregister.co.uk/2012/01/16/beyonce_horse_fly_new_species/
Golden booty-shakin' bug named after pop diva Beyoncé
That ass is fly
Posted in Science, 16th January 2012 09:32 GMT
Hot pic American popular music luminary Beyoncé has had a species of horse fly named after her in honour of the one-time Destiny Child singer's celebrated bottom.
Bryan Lessard, a boffin at Australia's science research institute CSIRO, said that the Scaptia (Plinthina) beyonceae paid tribute to Beyoncé's divine derriere.
According to the serious scientist, the insect's bumper bum makes it the "all-time diva of flies".
Lessard added: "It was the unique dense golden hairs on the fly's abdomen that led me to name this fly in honour of the performer Beyoncé as well as giving me the chance to demonstrate the fun side of taxonomy – the naming of species."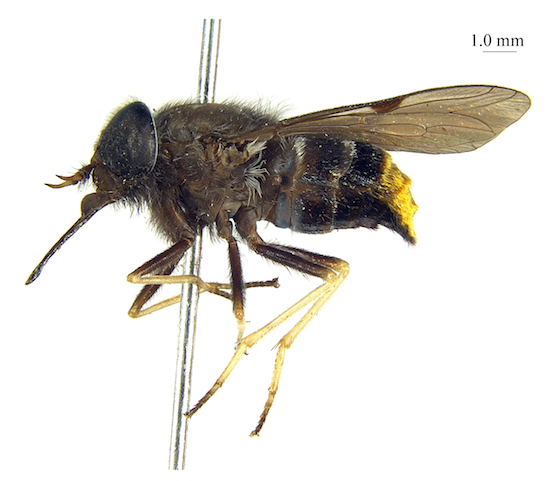 We don't think you can handle this
On a more highbrow note, the boffin pointed out that the horse fly, of which there are around 4,400 species worldwide, serves as an important pollinator of many plants. He explained: "Horse flies act like hummingbirds during the day, drinking nectar from their favourite varieties of grevillea, tea trees and eucalypts."
However, it's not only the fly's spectacular behind that led to it being named after the Bootylicious star. This particular horse fly was first collected by scientists in the same year that Beyoncé was born – 1981.
"Most Australian Scaptia species have been described, however, these five 'new' species of a sub-group (Plinthina) have been housed in Australian collections since the group was last studied in the 1960s," Lessard said.
Lessard's paper is published in the Australian Journal of Entomology. ®