Original URL: https://www.theregister.co.uk/2012/01/12/ces_ik_caters_for_mobile_musicians_with_ios_peripherals/
IK caters for mobile musicians with iOS peripherals
Mic, stomp, mix
Posted in Personal Tech, 12th January 2012 09:51 GMT
CES 2012

Smartphone accessories are ten a penny at CES 2012 this week, so it comes as little surprise that iOS peripheral specialist IK Multimedia has a few newbies up its sleeve too.
The company introduced some entries into its iRig line, with products to cater for the mobile musician.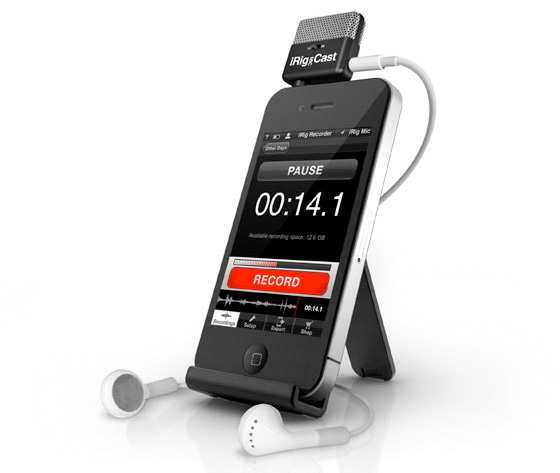 First on the list is the iRig Mic Cast, a trimmed-down version of its predecessor with similar noise-cancellation capabilities. The iOS microphone throws in a stereo mini-jack headphone output used for live monitoring, a "bumper-friendly" - it works with handsets in cases - mini-jack connection port and an adjustable desktop stand.
There's also a couple of free apps for recording and post-production effects. The iRig Mic Cast will be available later this quarter for €30 (£25).
For the ambitious axe-men out there comes IK's iRig Stomp, an iOS guitar pedal for hands-free use. The iRig Stomp connects to amplifiers or PA systems through a quarter-inch jack, while a 3.5mm port is also present for headphone listening.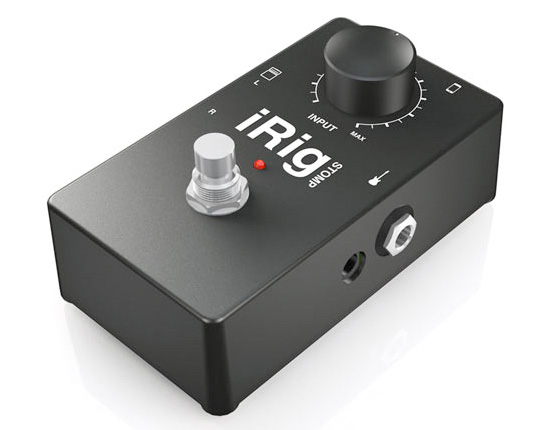 The iRig Stomp promises to reduce feedback and crosstalk when recording through its active battery-powered output circuit. This apparently comes handy when used with high-gain amplifiers in the free AmpliTube app, which can now be bypassed through an integrated switch. The iRig Stomp will hit shelves in Q2 at the price of €45 (£37).
Finally, the iRig Mix, touted as the world's first mobile mixer for DJ's to use their iOS devices as traditional input controllers. While it sticks a middle finger up to those who grumble about DJs who don't use vinyl, the iRig Mix would certainly benefit the encumbered jockey who can't wait to ditch the LPs in favour of a digital collection.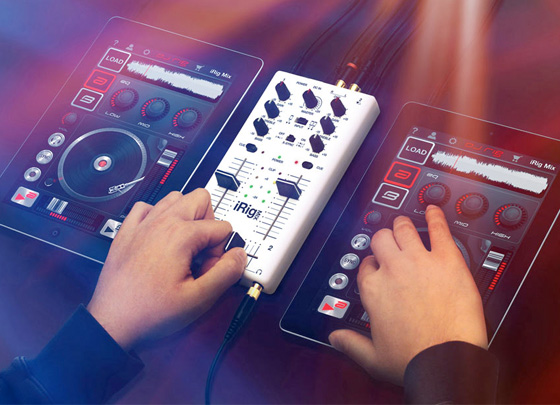 The iRig Mix rolls out from February with an expected price of €75 (£62). ®