Original URL: https://www.theregister.co.uk/2011/12/30/quotes_of_the_year_2011/
Well, burn my atomic-clock-powered new human renaissance platform
Oh wow, oh wow, oh wow! It's Quotes of the Year 2011
Posted in Bootnotes, 30th December 2011 10:01 GMT
"A fool finds no pleasure in understanding but delights in airing his own opinions," Proverbs 18:2 tells us. So thank goodness the Internet was invented. Here's our annual selection of barmy and brilliant things said in 2011 - this year's selection leans heavily towards the barmy.
"We've made a bunch of mistakes"
Mark Zuckerberg, finally admitted privacy issues, in between killing things he could eat. In June, Facebook turned on face recognition on Gallery photographs without telling users; exposed millions of 'private' photographs; it allegedly tracked users even when they were logged out of Facebook, flashed Spotify users playlists to everyone, and ended the year by opting everyone who "Liked" a commercial brand into one of their adverts. Er, model release form? And it's all unnecessary we now know, as McKinsey politely pointed out in a much-overlooked report earlier this year. The insistence of Facebook, Google and friends on giving away their services for free, and limiting themselves to advertising, means we are the product. And it leaves €100bn of consumer surplus on the table.
---
"Why would Facebook want to launch a smear against Google?"
The BBC's Evan Davies is shocked, shocked to discover that large internet companies do negative PR. And we thought that all they did was run unicorn sanctuaries. Later in the year, the Beeb screened a fawning hagiography about St Zuck.
---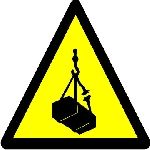 "We don't understand platforms. We don't 'get' platforms"
Googler Steve Yegge on Google+, the Chocolate Factory's attempt to look a little bigger in Facebook's rear view mirror. Yegge, who spent six years at Amazon, called Google+ "a prime example of our complete failure to understand platforms". Perhaps it was consumer marketing or the UI that sucked, though: just five months after launch, interest was waning - and even Google's top execs couldn't give a bollock.
We are on a burning platform. Which I have set on fire myself
---
"The burning platform, upon which the man found himself, caused the man to shift his behaviour, and take a bold and brave step into an uncertain future."
New Nokia CEO Stephen Elop concludes an extraordinary intranet blog post that became known as the 'Burning Platform' memo, and that was first revealed to the wider world at El Reg. Elop set fire to Nokia's own Meego and Linux platforms, and bet the future on Microsoft's Windows Phone a week later: the First Day of the Elopocalypse.
---
"Looks like you were wrong eh? Fukushima has done everything I said it would on the BBC. Dear me! Will we get an apology?"
Chris Busby, in an email to El Reg. When the aging Fukushima reactor suffered tsunami damage in Japan, professional scaremonger and scientific advisor to the Green Party Busby was all over the news. Nuclear convert George Monbiot later relayed claims by Busby that the Japanese government was deliberately spreading radioactive material around Japan. And the death toll from radiation release (as opposed to the quake and tsunami wave)? Zero, and set to remain at zero. Much lower than the bloody toll exacted by putting up wind turbines in Britain. But do spare a thought for the heroic Swede who attempted to construct his own nuclear reactor on his kitchen stove, from material taken from smoke detectors.
---
"This is a book that should have stayed a tweet"
We'll forgive academic Evegeny Morozov for operating the world's dullest Twitter feed, simply for this demolition of Jeff Jarvis' Public Parts: How Sharing in the Digital Age Improves the Way We Work and Live, the latest in the attention-seeking journalism professor's baby-talk series. OK, it's an uneven contest - and it might even be a sledgehammer cracking a nutcase. But it's dirty work, so it's good that somebody's doing it.
---
"The columnist sat down in his living room last night, facing an empty chair and answered questions Parkinson had asked Muhammad Ali, David Niven and Billy Connolly in a series of memorable interviews in the mid to late 1970s."
The Daily Mash makes merry with Independent columnist Johann Hari, whose practice of plagiarising quotes from earlier interviews and passing them off as his own was revealed this year.
"Since my interviews are intellectual portraits, that I hope explain how a person thinks, it seemed the most thorough way of doing it," he explained. The star journalist also made thousands of derogatory edits to Wikipedia entries of other well-known left wing writers under the name 'David Rose'. Having taken a brief journalism course, Hari resumes work at the Independent in the New Year.
You were WRONG on the INTERNET
---
"Your original point was fatuous. You were wrong on the internet. You don't have the dignity to admit you were wrong on the internet. That makes you a dick. You dick."
Reg reader 'Some Beggar' sets things straight. here.
---
"… 550 more-broadly defined digital businesses, which included those who were part of the digital movement, so may include fashion houses, architectures, etc, who are doing interesting things with software, etc".
Marketing quango UKTI explaining why it included hairdressers, law firms and dance studios in Tech City UK's list of new East London 'technology startups'. There simply weren't enough nontrepreneurs and media2.0sluts to be found in Shoreditch!
Read our own guide to the vibrant Silicon Roundabout 'tech scene' here.
Grauniad: We're sure there's some news but we're too busy blogging to find out what it is
---
"I am TechCrunch and TechCrunch is me"
Michael Arrington, founder of nontrepreneurs' bible TechCrunch, which was acquired by AOL in February. TechCrunch's speciality was passing on spoon-fed "scoops" from VC investors about their hopless web startups. Then Arrington decided to cut out the middleman by starting a hopeless web startup investment fund of his own. This opened up a glorious prospect that every story could directly benefit Arrington himself - a move of staggering genius. After insisting this was in no way a conflict of interest, Arrington departed AOL.
---
"We're sure there is some news in there, but we don't have time to watch it because we're live blogging"
The Guardian re-defines online journalism. Thanks!
---
"It's like the Gaia Theory: a butterfly flaps its wings and a tsunami happens in another part of the world"
Sarah Hunter, Google's Head of UK Public Policy , has a go at explaining the internet. This inspired some terrific, Hunteresque rival theories.
---
"So the caesium atomic clocks are necessary to make all this technology work"
English graduate and Britain's leading voiceover artist Stephen Fry explains how the internet works, on the BBC. Apparently all these "packets" need to be delivered right on time. This spawned a number of reader-penned Fry-style Explanations of How Christmas Tree Lights Work, How TV works, and how How Lightbulbs Work - which are quite fantastic.
---
"You have to explain to them that that is the beginnings of a new renaissance in human civilisation and that they should not only, not even get out of the way, but they should join us in making the world a much better place."
Ben Hammersley, talking about the web. The prodigious Hammersley specialises in explaining the web to slack-jawed public-sector middle management, as this tour-de-force of childishness demonstrates. Quite appropriately, the Hamm was appointed as the 'Prime Minister's Ambassador to Tech City'. Look out, Stephen Fry.
---
"Oh wow. Oh wow. Oh wow."
Allegedly: the last words of the late Stephen P Jobs (1955-2011). The sole source for this, remember, is his sister Monica Simpson, a professional fiction-creator. We subsequently learned via his Official Biographer that Jobs dismissed dozens of nursing staff, making it likely that Jobs last words were really "You're fired, motherf..!" Still, the Simpson myth version is altogether kinder, evokes a prophet glimpsing a transcendental plane - or perhaps the iPad 3 - so let's go with that. ®