Original URL: https://www.theregister.co.uk/2011/12/28/games_preview_2012/
2012 Games Preview
What to put on your play list
Posted in Personal Tech, 28th December 2011 12:00 GMT
What are you most looking forward to next year? Euro 2012 and the Olympics? Quad-core fondleslabs? The extra bank holiday? Ridley Scott's Prometheus? Sequoia blitzing 20 petaflops? Something entirely different, perhaps? Or maybe you're just too busy cramming your underground bunker full of bottled water and dried fruit ahead of 433 Eros' flyby and the end of the 13th b'ak'tun to care?
Me? Well, I'm looking forward to my daughter's first words (likely), winning the Euro Millions (unlikely), scooping Specialist Writer, Online at the Games Media Awards (even more unlikely) and, naturally, another cracking year of videogames.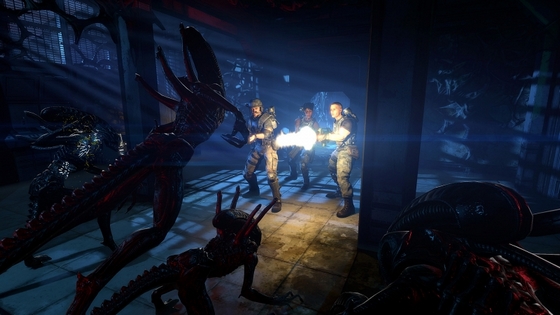 Aliens Colonial Marines
I'll have to wait, though. A glance at the release schedule shows January is looking emptier than a Greek pension fund. Still, every cloud... a month should be just enough time to finish crafting my Daedric armour in Skyrim and update my PS3's firmware.
Things start to pick up in February. Retro fans will be well served with HD collections of the Devil May Cry, Metal Gear Solid and Jax and Daxter series. And cut-scene lovers can pass the month drooling over Final Fantasy XIII-2.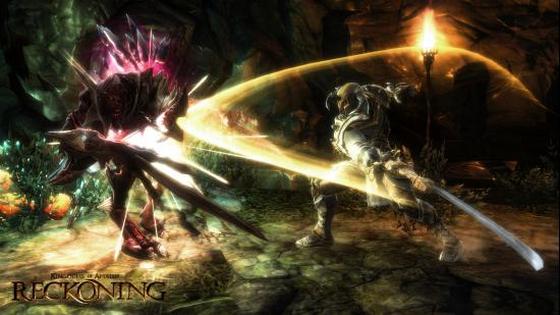 Kingdoms of Amalur: The Reckoning
There are even a few new IPs in the form of sci-fi genre mash-up Inversion, demonic third-person shooter NeverDead and, most promising of all, EA's gorgeous new God of War-meets-Skyrim RPG Kingdoms of Amalur: The Reckoning.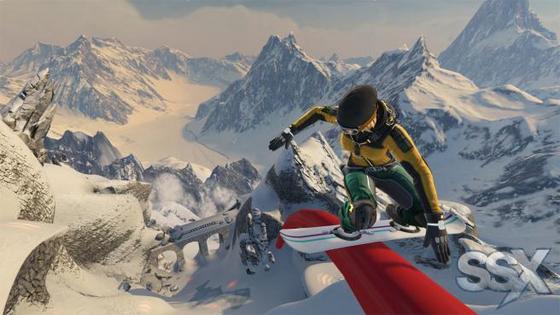 SSX
But, for me, I'll be spending the interminable wait for my PS Vita pulling off Backside Rodeo flips in Deadly Descents, EA's long-overdue reboot of the SSX snowboarding series.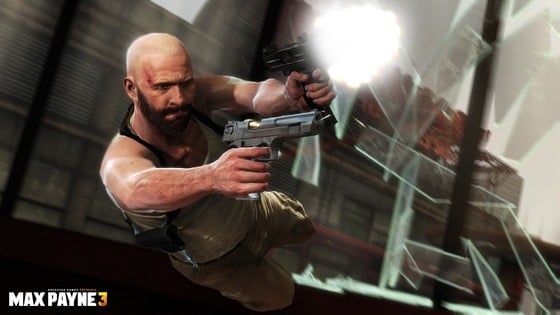 Max Payne 3
Come March, it's not the Ides you need to beware of, but aliens, drug dealers, ninjas and zombies. You'll probably need a holiday after the final, epic confrontation with the Reapers in Mass Effect 3, but a trip back to LV-426 in Aliens Colonial Marines and a drug-and-bullet fuelled sojourn in Brazil in Max Payne 3 promise to be anything but relaxing.
Shoot happens
If you survive them all, there's a world of pad-hurling pain headed your way in the form of Ninja Gaiden 3. And, to top it all off, those pesky zombies will shuffle into crosshairs once more with the European release of Yakuza: Dead Souls and the multiplayer shooter Resident Evil: Operation Racoon City.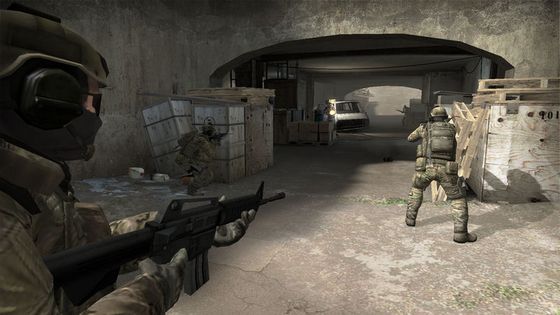 Counter Strike: Global Offensive
Taking its cue from the zombies, Ghost Recon Future Soldier also rises from the dead in March, clawing its way out of development purgatory ahead of a slew of war games, with Counter Strike: Global Offensive, Spec Ops: The Line, Brothers in Arms: Furious 4 and Rambo all battling for the high ground in the months before the next Medal of Honour and Call of Duty entries break cover.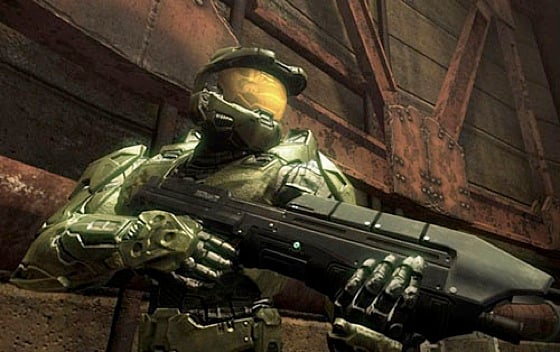 Halo 4
Gamers desensitised to real-world shooters needn't worry, though. There's plenty of variation elsewhere in digital gunplay. Cult classics Borderlands, The Darkness, Metro 2033 and Prey all receive sequels towards the end of summer. Overstrike, the co-op spy-fi shooter from Resistance-developer Insomniac, appears to be shaping up nicely for a Q3 release. And it will be interesting to see how successfully 343 Studios fills Bungie's shoes with Halo 4.
But with Ken Levine back at the helm, 2012's most promising shooter – and serious contender for game of the year – has to be Bioshock Infinite, which looks set to arrive around September.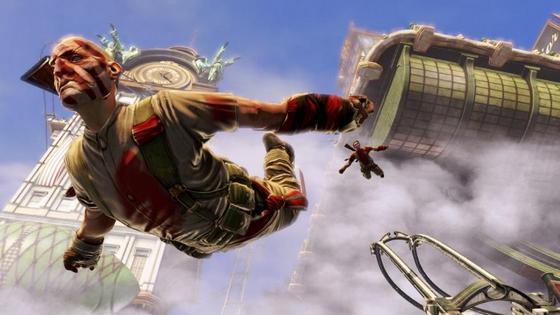 Bioshock Infinite
Talking of titles, FPS games have won the most controversial game of the year three years running with MW2's No Russians, Medal of Honour's playable Taleban and MW3's Chemical Attack. But next year things will be different. The real controversy won't centre on gratuitous depictions of reality - somehow acceptable on celluloid, but not on silicon - but rather on Syndicate and XCOM's sacrilegious transitions to the FPS genre – which would leave the door wide open for Grand Theft Auto V to sweep the boards at next year's Keith Vaz Awards, no doubt.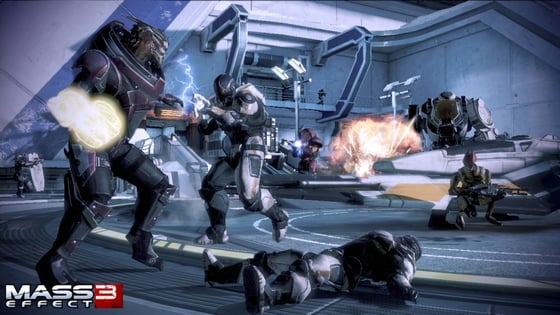 Mass Effect 3
If you're wondering why I've prattled on about shooting games so much, it's because, once again, the FPS is by far the dominant genre. In fact, unlike 2011's slugfest between shooters and RPGs, there's little concerted competition from any other genre.
There'll be plenty of sports games, of course, with annual cash cows Tiger Woods and Fifa joined in the summer by a deluge of shoddy Olympic-themed motion-controlled compendiums.
Generation's end
But there's a distinct lack of racing games, with Motorstorm RC on the PS Vita the only presently announced title showing any real promise. Likewise, RPGs are conspicuous by their absence, and after Final Fantasy XIII-2 and Mass Effect 3, there's precious little to look forward to.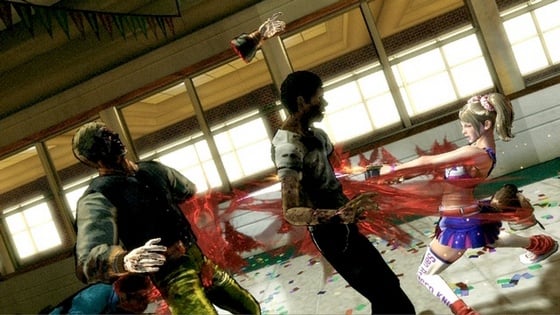 Lollipop Chainsaw
The real trend for 2012, then, is that there is no real trend. The year's other standout titles comprise an eclectic mix of genres. Tomb Raider and Hitman are both set for reboots. Metal Gear Solid Rising sees a new protagonist take the franchise in a more action-oriented direction. Sly Cooper returns for more cartoon racoon thievery. Konami takes to the skies in the promising looking WWII flier Birds of Steel. Grasshopper serves up another delicious slice of Japanese esoterica in Lollipop Chainsaw. And, finally, Crytek swaps the nanosuit for a breastplate and loin cloth in the gladiatorial epic Ryse.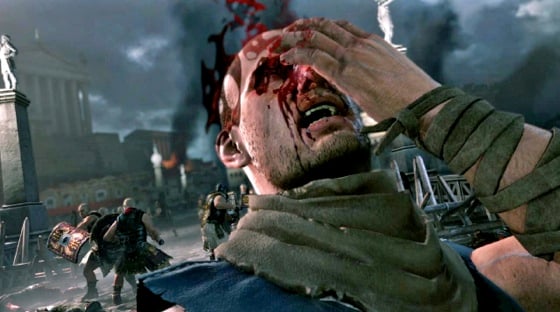 Ryse
All in all, there's a fair amount to look forward to. But even accounting for a few surprise releases, it's obvious there aren't as many games being released next year, which points to an industry already gearing up for the next generation.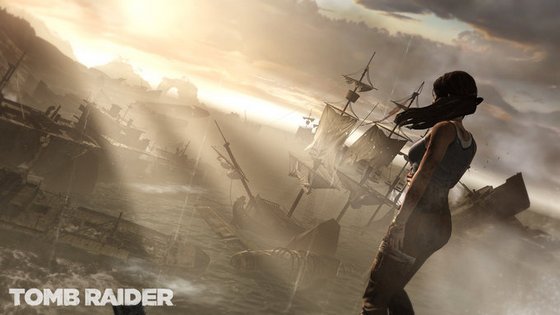 Tomb Raider
So, what of that hardware? Well, firstly, despite the fierce competition for pocket space, I'm betting the PS Vita will prove its detractors wrong. It's powerful, versatile and priced low enough. But the real edge over touchscreen devices is, of course, those twin-sticks. And until some bright spark develops a standardised fondleslab control peripheral, it's a unique selling point that should guarantee the PS Vita's success.
Success looks less assured at Nintendo. The company would be committing harakiri if it didn't ship the Wii U before Q3, so it's disconcerting that it remains tight-lipped on concrete launch details. When it does finally ship, I'm concerned the Nintendo Difference won't be sufficient to provide the console with enough of a head start in a year that should also see Microsoft and Sony confirm their next-gen plans.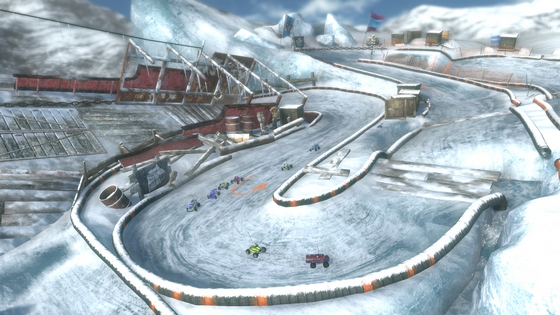 Motorstorm RC
2012 promises to be a year of change – a muted goodbye to the current generation with a decent, if not stellar line up. All eyes will be on E3 in June for the expected unveiling of the next generation. And then the hype machine shifts into overdrive, with the traditional year-long drip feed of specs, screenshots and videos.
There's nothing quite like the prospect of a new generation to get gamers' thumbs twitching. So forget next year, it's 2013 we should all be looking forward to. That is, of course, if any of us is still alive on the 22nd of December 2012! ®