Original URL: https://www.theregister.co.uk/2011/12/23/xmas_gift_guide_smartphone_accessories/
Smartphone accessories
Mobile attachment
Posted in Personal Tech, 23rd December 2011 12:00 GMT
Xmas Gift Guide As Apple's advertising points out, when it comes to most activities, there's usually an app for them. But not every task can be performed with a handset alone. Sometimes hardware is required to utilise the brains of a smartphone and take functionality further.
Whether you seek solution for better typing, improved battery life or something to turn your handset into a Swiss Army-style gadget, there is usually an accessory to cater.
Here's a handful of options that'll give your blower additional features. Alternatively, especially if you already bought them a pair of smartphone-compatible gloves last year, the following gadgets could be the perfect filler for a fellow-smartphone user's stocking this Christmas. Depending on how generous you feel, that is.
Celluon Magic Cube

This beast rocks up looking like the daddy of Bluetooth keyboards and claims to work across the board on a range of connected devices.
The Magic Cube projects a full-sized layout onto most flat surfaces, which can then be used to type button-free, removing the need for clunky pads while apparently reducing strain on the wrists.
The lighter-sized accessory first creates the keyboard outline with a red laser. An infrared beam then picks up when a punter pushes each letter and relays information back to the box, which is subsequently transmitted to the mobile device in use.
As well as being an über-cool futuristic bit of kit, the Magic Cube doubles up as a multi-touch mouse and a hand-writing recognition device. Minority Report, eat your heart out.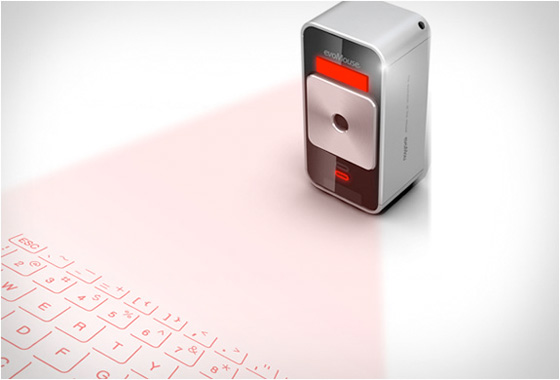 MicroVision ShowWX+ HDMI

While the future calls for smartphones with integrated Pico projectors, there are various beaming accessories already available that'll perform the same task.
The ShowWX+ HDMI is compatible with any mobile device that rocks an HDMI port, as well as a host of other hardware through various adaptor docks. Plug and play functionality makes it simple to project content, which the company claims will remain constantly in focus too.
Alas, the projector is a little on the pricey side, but it does create a display up to 6m wide with a resolution of 640 x 480. The battery has an expected life of roughly two hours, though, so anyone looking to sit through a Lord of the Rings marathon will probably want to carry a spare.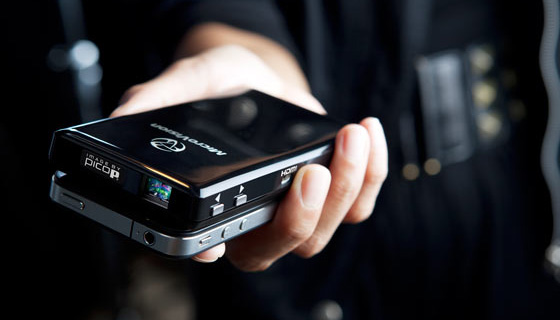 Mophie Juice Pack Powerstation

Battery woes are one of the most common gripes among smartphone users, so an accessory fix is a fundamental requirement in a roundup as such. The market is inundated with relevant solutions and surfing for the right one can quickly descend into discombobulation.
Mophie offers a range of commendable options including the Juice Pack Powerstation, a universal battery pack for phones and tablets. The device packs a 4000mAh capacity with a charging output of 2.1A. This'll boost juice of almost any USB device, charging up to four times faster than a regular USB battery, apparently.

The Opena

Many of us carry bottle openers on our keyrings, some are skilled with lighters and the stupidly drunk might even risk damaging their teeth. Either way, when it comes to cracking open the cold ones, smartphones have never been too adept.
iPhone users now have the option to spruce up their blower with such capability, though, through the 'world's first' iPhone 4/4S case to feature a built-in bottle opener.
'The Opena' helps with one's booze habits through a slide out stainless steel cap cracker. It'll also provide standard protection, but I wouldn't go dropping your iPhone into a pint glass just yet.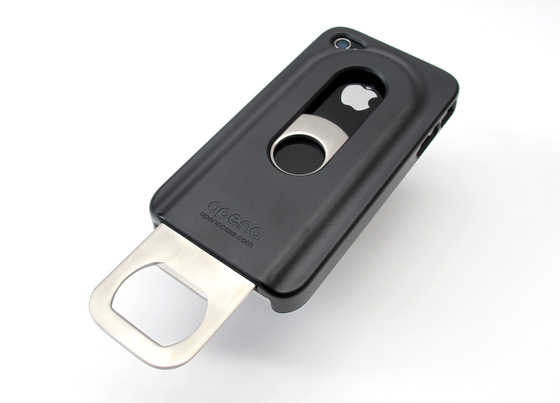 Zomm Wireless Leash

Misplacing mobile phones is a regular occurrence that can see those without a landline or second handset spend countless hours cluelessly turning the living room upside-down.
This wireless leash from Zomm eliminates those moments, attaching to a user's keyring and reminding them when they're about to leave their precious phone behind.
It doubles up as a speakerphone handsfree kit too and calls emergency services if need be. Additionally, lose the Zomm fob and users can turn to the app, available for Android, which will direct them to the device, acting as a helpful keyfinder in reverse situations. Users are also able to adjust the fob's settings from there, as well as tag objects and places they'd like to return to later.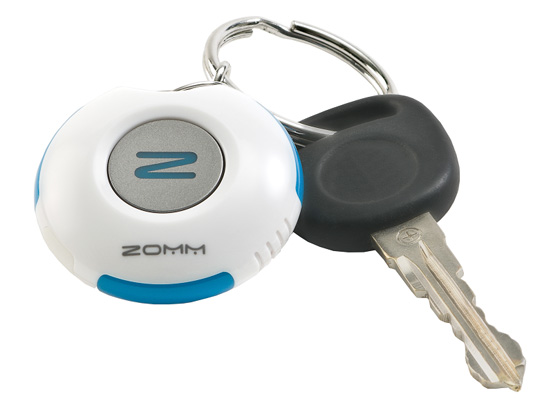 Price
£100
More Info
Zomm