Original URL: https://www.theregister.co.uk/2011/12/22/review_motorola_pro_plus_android_smartphone/
Motorola Pro+ Qwerty Android smartphone
The best of both worlds?
Posted in Personal Tech, 22nd December 2011 07:00 GMT
Review Motorola's been keeping its hand in with an interesting variety of Android handsets of late. The Pro+ is clearly designed for business rather than fun, which is fine, but next to the top-end, revitalised Motorola Razr, it's not in the same league.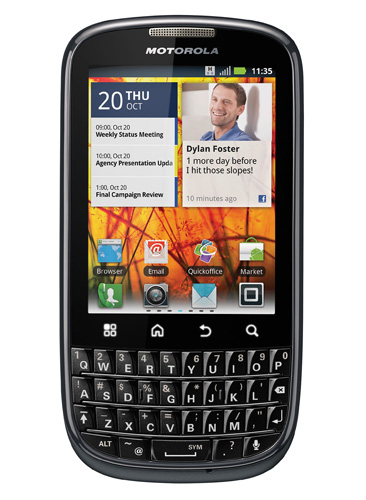 Doing the business: Motorola's Pro+ Android smartie
Following on from the original Motorola Pro earlier this year, it offers a newer version of Android and a slightly improved screen, but not a great deal else, though the all-plastic body feels sturdy enough and the rubberised plastic back feels comfortable.
Complementing the Qwerty keyboard data entry is the 3.1in capacitive touch screen. It offers 640 x 480-pixels (up from the Pro's 480 x 320) which seems good on paper, but at first glance it didn't look as sharp as it should, the colours didn't appear as vibrant as you'd expect and it all seemed a bit lacklustre really.

Not the slimmest, nor the fastest
But a quick glance at the settings made it clear that the auto brightness control is set a little low – great for the battery, but disappointing to look at. Setting the brightness to 'high' revealed that it can be extremely bright and sharp when you want it to be. Sensitivity is OK, I've certainly encountered worse, but it's not up there with the best, and needed a double tap occasionally to respond.
Now I like a good Qwerty keyboard as a rule. Unfortunately, this isn't one. The 35 keys have BlackBerry-style ridges but don't seem to have the ergonomic ease of the Canadian keyboard maestro's best efforts. These feel a bit awkward under the thumbs and aren't particularly easy to find without looking, but you'd no doubt become familiar with it over time.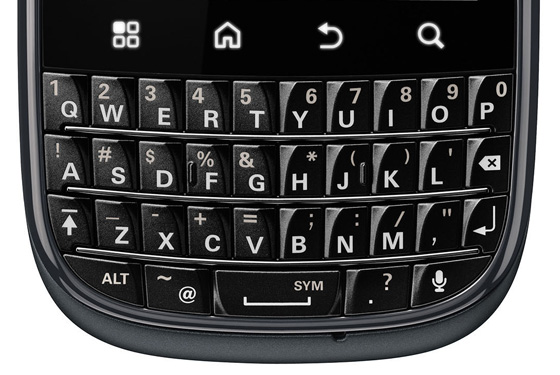 The keyboard shaping will look familiar to BlackBerry fans, but the layout isn't so easy to operate single-handed
Also, the number keys are arranged in the standard line across the width of the phone, doubling up with the top line of letter keys. It might be the standard line-up for computer keys, but it makes it harder to dial a number with one hand – it would have been better with a numeric keypad layout like the latest BlackBerrys have been using.
Slow mover
The Motorola Pro+ runs Android 2.3.5 Gingerbread, which theoretically supports video calling, but there's no front-facing camera to take advantage of this. The single-core Snapdragon MSM7230 CPU is clocked at 1GHz and backed by 512MB RAM, but it doesn't really feel as fast as it should, and there were definite signs of lag when switching between apps. Despite a respectable AnTutu benchmark score of 3304, in practise it seemed to struggle, possibly due to the demands of the Motoblur UI.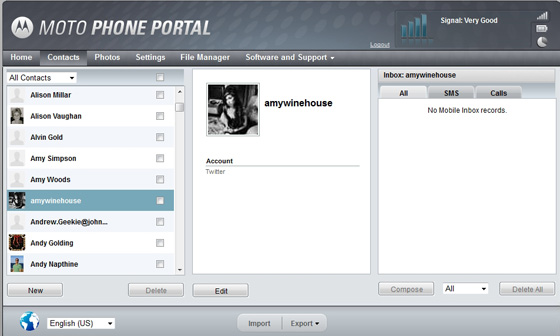 Desktop integration
Speaking of which, Motoblur's unique interface looked quite exciting when it first appeared last year but it's now starting to look a bit tired compared to the snazzy new looks from Android and Blackberry.
The blocky alert boxes look a bit samey but they're functional though, with options to show your latest messages and updates from key friends, plus there's the clever option to resize them how you like, so you can give each the prominence it deserves. There are seven home pages with a programmable bar of four shortcuts which remains constant at the bottom of each.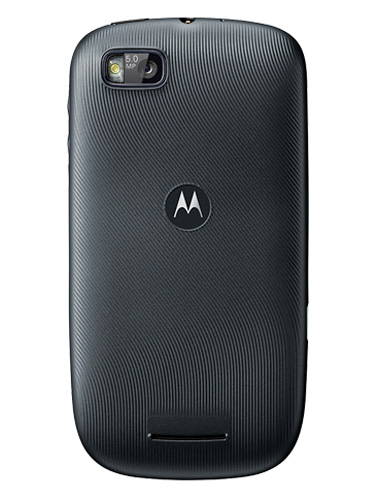 5Mp stills, but no HD video on this shooter
The 5Mp camera includes autofocus and an LED flash, plus a few scene settings, including macro and panorama. There are quick upload and share options for the social networking medium of your choice plus some pretty good photo editing facilities, with options to crop, colour, flip, resize, rotate and add effects. Picture quality is satisfactory on detail, though colours can look a bit washed out and it doesn't respond well to lower light conditions.
Sample Shots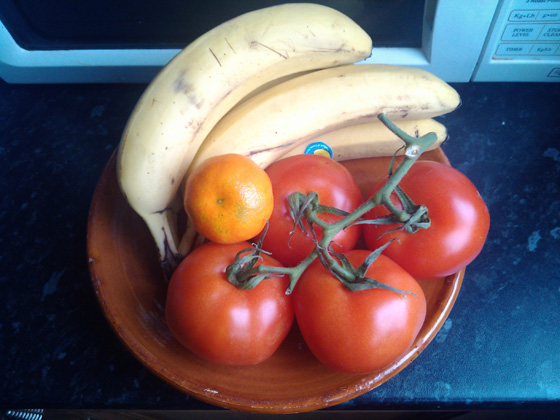 Click for a full-resolution image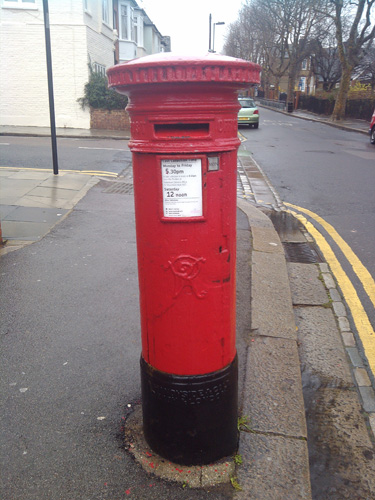 Click for a full-resolution image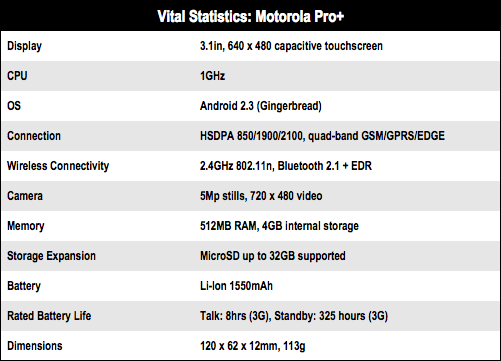 Plus points
Call quality is fine once you're connected but it's a frustrating wait for the keypad to appear and for the 'end call' option to materialise once you've finished. Movies look small on its display, quite literally, since the option to stretch them doesn't necessarily allow them to fill the screen, so you still get the intrusive letterbox bars at top and bottom. Some prefer to know that bits haven't been cropped from view, but on a smallish screen like this, displaying the full Monty can be a bit of an eyestrain.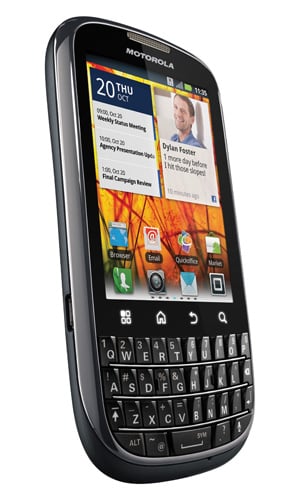 Key to success:
The music player has a few tricks up its sleeve, offering on-screen lyrics for many popular songs, as well as options to search for related videos on-line and text friends about your favourites. There's also an FM radio and internet radio that uses Shoutcast and a connection to 7digital's music store, with millions of tracks available to buy.
The Android browser looks like you'd expect, but renders pages slowly, even with a broadband connection over Wi-Fi, and while it supports Flash streaming video, performance can often look a bit choppy and disjointed. The Moto Phone Portal app allows you to sync your phone with your PC either by USB or Wi-Fi wireless connection. Frustratingly, when using the Wi-Fi connection, it dropped out way too regularly for comfort.
Quickoffice is here, allowing you to create and view Word, Excel and PowerPoint docs, and there's 4GB of memory on board, which would have seemed generous, except the original Pro had 8GB, though you can add up to 32GB with a microSD card. The 1550mAh battery held up fairly well, at least with the auto brightness activated, delivering a bit more than a day and a half of fairly heavy use.
Verdict
As a midrange business-focused handset, the Motorola Pro+ seems well equipped with its Qwerty keyboard, 5Mp camera and improved touchscreen, but it is not without some issues. Its keyboard isn't as good as a BlackBerry or, indeed, Android slider rivals from Sony Ericsson and HTC, and its performance can seem frustratingly slow, which leads to disappointment when using apps and browsing. It does everything it promises to do, but alas, with not as much panache as it should. ®
Thanks to Clove Technology for the loan of the review handset.
More Smartphone Reviews

RIM
BlackBerry
Curve 9360
Motorola
Razr
Nokia
Lumia 800
Samsung
Galaxy Nexus
Apple
iPhone 4S