Original URL: https://www.theregister.co.uk/2011/12/20/x_men_pirate_jailed/
X-Men Origins: Wolverine pirate caged
How much for a movie that isn't a howler?
Posted in Policy, 20th December 2011 22:30 GMT
A Bronx man found guilty of uploading a copy of X-Men Origins: Wolverine to a file-sharing service has been sentenced to a year in federal prison and another year of supervised release.
Reuters is reporting that 49-year-old Gilberto Sanchez copped the sentence from US district court judge Margaret Morrow, who described the act of uploading a "workprint" copy of the movie to Megaupload.com as "very serious".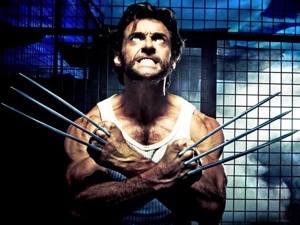 No Wolverine break-out for X-Men Origins pirate
When the copy of the unfinished movie leaked in March 2009, Wolverine alter-ego Hugh Jackman rather optimistically complained that watching the unfinished print was like buying "a Ferrari without a paint job".
As it turned out, it was more like a pig without its lipstick: Rotten Tomatoes gives it an average rating of 5.1, although the movie did manage to turn in more than double its budget of around $US150 million.
Sanchez claimed that he'd bought the DVD as a bootleg (at least a feasible explanation given the alternative, that the glass installer had an inside line to the studio) and uploaded it to Megaupload. It appears at this stage that the studio and the FBI have failed to identify the original source of the leak.
In a fine display of exaggerated outrage, US attorney Andre Birotte Jr said the Justice Department "will pursue and prosecute persons who steal the intellectual property of this nation" (The Register's emphasis; we're tying to untangle the thinking that draws equivalence between property of America and property of Hollywood movie studios, so far without success). ®