Original URL: https://www.theregister.co.uk/2011/12/12/xmas_gift_guide_best_smartphones/
2011's Best... Smartphones
Your portable internet companion
Posted in Personal Tech, 12th December 2011 12:00 GMT
Xmas Gift Guide The modern smartphone is the true Swiss Army knife of gadgets. Want to listen to music? Watch a video? Browse the web? Read a book? Keep up with your friends? Take a picture? Make a video? A smartphone can do all those things, with ever increasing competence.
In 2011, the smartphone just got better and better, with the arrival of dual-core processor technology, and 1080p HD recording and playback.
Of all the handsets I saw this year, five stood out for me, listed below in reverse rating order. They are all competent phones, capable and powerful whatever you want them to do. They have different, but good operating systems - whatever their respective fanboy cheerleaders may say. If you don't like one, try another.
Orange Monte Carlo

With the global economy circling the bog bowl in a manner not seen since the fall of the Roman Empire, there's a lot to be said for a phone that gives you 80 per cent of the large-screen smartphone experience for 25 per cent of the price. And at £120 pre-paid - with a free Christmas gift box no less - that's what the Monte Carlo, aka the ZTE Skate, does.
Sure, the 800MHz CPU can't handle Flash video well but then neither can can the iPhone or Nokia's Lumia. The 4.3in, 480 x 800 screen is more than capable of matching the rich kids' toys when it comes to Facebookery, Tweeting, e-reading, satellite navigation and web browsing. The trade-off? All that horrid Orange bloatware.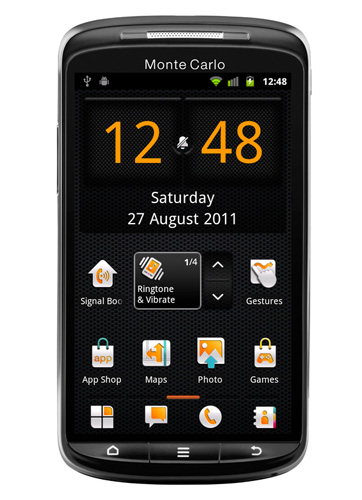 Reg Rating
80%
Price
From £129 on PAYG
More Info
Orange
Nokia Lumia 800

Can one phone ever have had to carry so great a weight of expectation? Not only does the Lumia 800 have to staunch Nokia's haemorrhaging market share but it also has to prove that Microsoft's Windows Phone 7 is something more than a Redmond vanity project.
There's no doubt the Lumia is a fine phone: it's superbly made, comes with free turn-by-turn satnav, goes like the clappers thanks to its 1.4GHz CPU, and has a beautifully colourful 480 x 800 OLED screen. And it doesn't cost an arm and leg.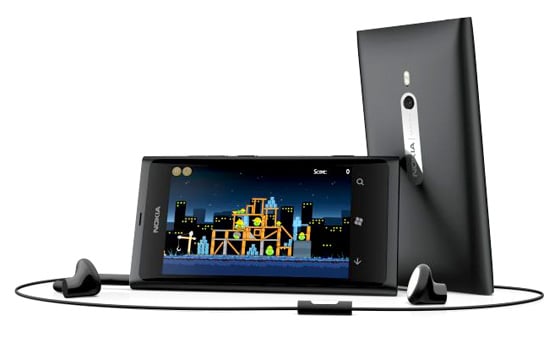 Reg Rating
80%
Price
£450 Sim-free
More Info
Nokia
Samsung Galaxy Nexus

The new Google Phone is really all about that lovely 4.65in, 720 x 1280 OLED screen and Android 4.0 Ice Cream Sandwich. Make no mistake, both are hugely impressive. But there are downsides. There's no Flash player yet, no SD card slot, and no USB mass-storage option so Linux users are, of all people, stuffed good and proper. The 5Mp camera is a bit passé too.
But there's no denying Ice Cream Sandwich is a big leap forward from Android 2.3 Gingerbread and really closes the gap on iOS in terms of sheer visual élan. And it's as future proof as any Android phone can be.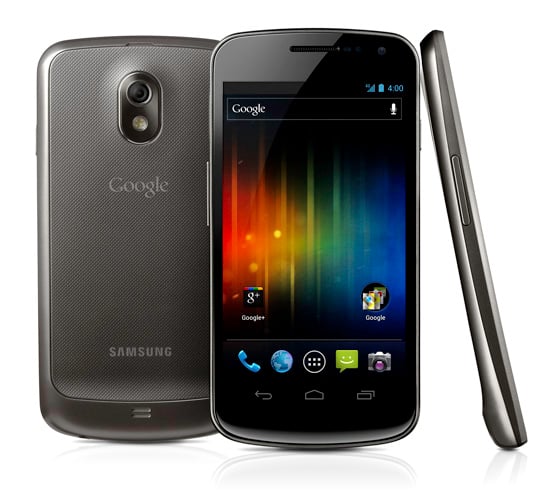 Reg Rating
85%
Price
£515 Sim-free
More Info
Google
Apple iPhone4S

The massed ranks of the world's press may have stood up and yelled, "Is that it?" when the P4S was announced, yet Apple's latest baby has many good points. The 3.5in, 640 x 940 retina display though small by the standards of many of its rivals is still a joy to behold, and the iOS 5 UI aesthetics remain ahead of the rest. Thanks to the dual-core 1GHz processor, apps and UI are supremely fluid.
I may not share the fanboys' love of their iPhones, but I do understand it. The Big Idea here is Siri, which is far more than just a gimmick. The absence of local information for the UK aside, it really does redefine what we mean by voice control. The 8Mp camera with 1080p video capture is a massive leap forward over the previous model.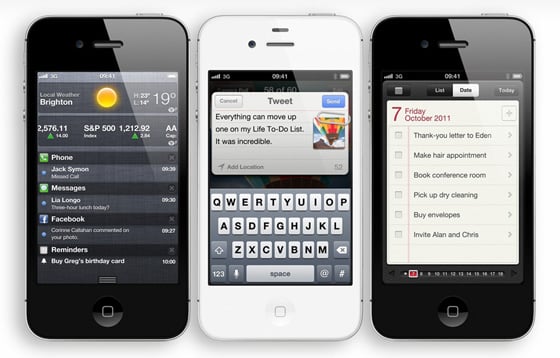 Reg Rating
90%
Price
From £499 Sim-free
More Info
Apple
Motorola Razr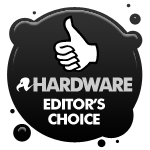 So thin you feel you could shave with it, the re-born Razr nonetheless packs a very fast dual-core chip, a 4.3in, 540 x 960 screen, 1GB of Ram, 16GB of storage and a Micro SD card slot into its Kevlar body. Built to a near weapons-grade spec and splash proof, the Razr is as tough as it is slender.
Equally important is what's not present: Motoblur, which has been given a long overdue heave-ho by Motorola - and good riddance, too. The Razr runs Gingerbread rather than Android 4.0 Ice Cream Sandwich but as there's currently no Flash player for the latter, that's no bad thing. This is truly a gorgeous phone.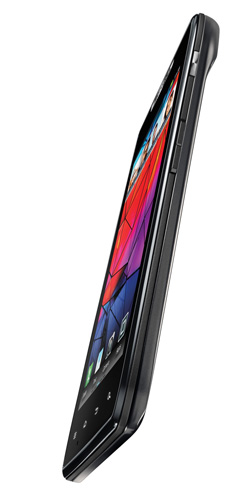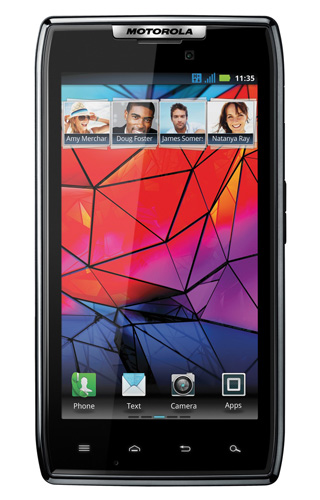 Reg Rating
90%
Price
£460 Sim-free
More Info
Motorola