Original URL: https://www.theregister.co.uk/2011/12/12/twitter_storm_blows_media_up_own_backside/
REVEALED: People write things on Twitter, Media
'This is Bob Journo, reporting from up my own backside. It's dark'
Posted in Policy, 12th December 2011 08:01 GMT
If a tree falls over and no-one tweets about it, will it get picked up by the mainstream media or not?
This is the sort of BIG question that media intelligence service Precise have tackled head-on in their research paper "The Year of the Perfect Twitter Storm".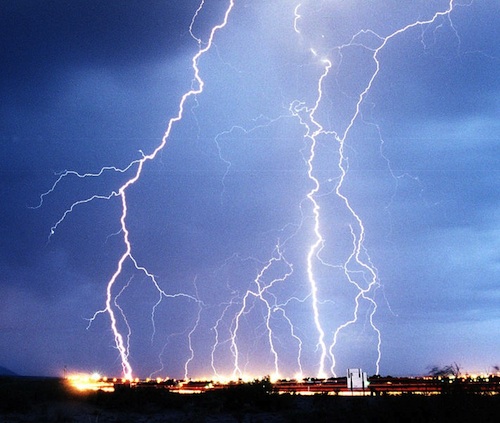 A STORM, like a Twitter storm but not on Twitter
Their Twitter Storm report is an 18 page document with graphs that makes a questionable contribution to our understanding of the 21st century media landscape. I know you readers lose sleep over the 21st century media landscape so with the guidance of Precise, let's break it down for you. In the event of a thing happening, there are three possible media outcomes:
1) Sometimes the media write about something but Twitter doesn't care
2) Sometimes people on Twitter write about something and the media don't cover it
3) Sometimes both people in the media and people on Twitter will write about a thing
Before you go thinking that this shows something interesting about how new technology can measure public interest, or coverage biases in the traditional media, be aware that most of the main "stories" that Precise have investigated concern adverts rather than actual news items.
Stories they analyse include the Aviva Insurance adverts that ran during Downtown Abbey commercial breaks and the John Lewis Christmas advert (both covered on Twitter AND the MSM). Then there's something about how Zayn from One Direction lost his glasses.
So we're dealing with "Media Intelligence" people writing about journalists writing about Twitter people writing about what Ad people have put on the TV. Oh then we've just written about it too so add that on the end.
Carry on with your day.®