Original URL: https://www.theregister.co.uk/2011/12/10/xmas_gift_guide_ten_best_games/
2011's Best... Games
Line up your holiday entertainment
Posted in Personal Tech, 10th December 2011 08:00 GMT
Xmas Gift Guide With the likes of Bulletstorm, Gears of War 3 and Frozen Synapse narrowly missing out on my annual list of top ten games, it would seem 2011 has been a pretty decent year for videogames.
The vulture-eyed Reg reader will, however, notice the list is dominated by sequels and franchises – for which I make no apologies. It's simply representative of the industry at present, and, in my opinion at least, reflective of their individual merits – each and every inclusion granted not because of the game's pedigree but in spite of it.
If you'll excuse the aside, it's also worth mentioning the ubiquity of sequels usually heralds the end of each gaming generation. With next-gen details presently limited to speculation, and with the PC still heavily restrained by multi-platform development, the industry is in real danger of stagnating.
While it has successfully navigated cyclical troughs before, it has never done so in the face of such stiff competition. This year's top ten might represent an industry at the top of its game, but another year of reboots and sequels could do irreparable damage given the inexorable rise in smartphone and social gaming.
Batman Arkham City

Arkham City wasn't simply a much bigger game than Arkham Asylum - just about everything from the original was improved. New stealth moves and gadgets made Batman feel more invincible than ever, and the already excellent one-button combat was polished and refined into arguably the most elegant fighting system in videogame history.
The Joker's relegation to cameo appearance deprived the narrative of its most memorable antagonist, but it was a natural concession to the real star of the game: Arkham City itself. Bursting with character and variety, the vast digital playground was the perfect fit for the comic book source – allowing developer Rocksteady to splice Arkham Asylum's concentrated gameplay with sandbox mechanics and allowing Batman Arkham City to swoop effortlessly in to take 2011's open-world crown from Infamous 2 and Saints Row The Third.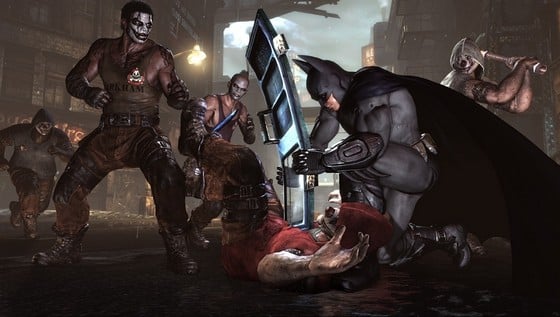 Reg Rating
90%
Platforms
PC, PS3, Xbox
Price
£40
More Info
BAC Official Site
Battlefield 3

Have you heard the one about Battlefield 3's Easter Egg? Apparently, there's a full single-player game tucked away on the menu screen right above Multiplayer. It's called Campaign, or something. I mean, who'd have thunk it, eh?
Seriously, though. Ignore the instantly forgettable single-player - BF3 is all about multiplayer mayhem. Whether base jumping from the helipad at Damavand Peak, dogfighting above Caspian Border or suppressing a gagglefuck of noobs in the close quarters labyrinth of Grand Bazaar, BF3 hits the perfect tone between realism and fun.
While the game's Frostbite 2.0 engine impresses across all three platforms, the PC's next-gen graphics coupled with support for 64-combatant multiplayer mean it's the definitive version to own.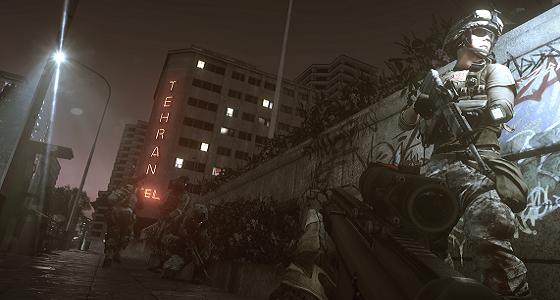 Reg Rating
85%
Platforms
PC, PS3, Xbox
Price
£40-50
More Info
Battlefield Official Site
Call of Duty: Modern Warfare 3

The minute I've finished writing up MW3 in my top ten I'm off to the shower with a bottle of drain cleaner and a Brillo Pad. That's how dirty and ashamed I feel. Especially when its inclusion comes at the expense of games like Frozen Synapse and DiRT 3.
You see, like the Metacritic trolls, I was ready to pour hate on the series for all the right reasons: repetition, repetition, repetition. But try as I might, I just couldn't. From the peerless production values and neat narrative conclusion of its single-player to its honed-to-perfection multiplayer, MW3 oozes inimitable quality. For all its familiarity, then, the call of duty remains difficult to resist.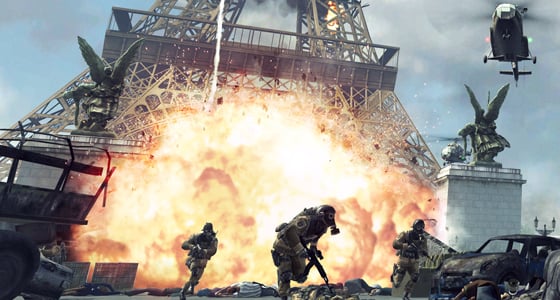 Reg Rating
90%
Platforms
PC, PS3, Xbox
Price
£45-55
More Info
CoD:MW3 Official Site
Dark Souls

The uncompromising follow-up to the most difficult RPG of all time, you'd be forgiven for protesting about Dark Souls inclusion in this top ten. But this isn't a democracy, I'm afraid. This is my list, and Dark Souls fully deserves its place.
Sure, you need three hands to play it. One hand to wield the Drake Sword, one to clench the Crystal Ring Shield, and one to type the boss names into YouTube. And yes, it's likely most players gave up long before the end. But no other game was as compulsive and satisfying. While Dark Souls presented 2011's sternest gaming test, it also provided its greatest sense of achievement.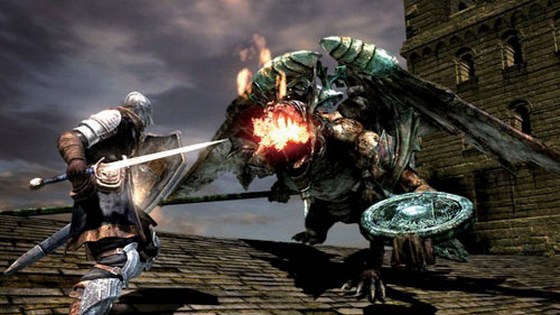 Reg Rating
90%
Platforms
PS3, Xbox
Price
£40
More Info
Dark Souls Official Site
Dead Space 2

More shocks, more gore and plenty more gruesome ways to dispatch the Necromorphs – Dead Space 2 was the perfect horror sequel. By overhauling the visuals, increasing the variety of Necromorphs and weapons, and staging the scarefest in more diverse environments, EA ensured a second ride on its sci-fi ghost train didn't feel overly familiar.
There was even a pretty decent Left 4 Dead-style multiplayer, too. But by far the greatest achievement was the game's deft balance between the visceral and psychological. While the Necromorphs provided the relentless stream of frights, the true horror lurking in Dead Space 2 proved to be Isaac Clarke's slow, disturbing descent into dementia.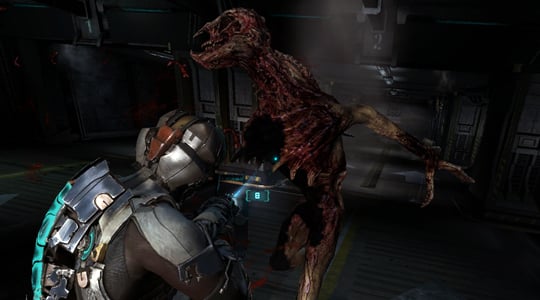 Reg Rating
85%
Platforms
PC, PS3, Xbox
Price
£50
More Info
DS2 Official Site
Deus Ex: Human Revolution

With its intricate neo-noir narrative and distinctive black-and-gold cyber renaissance palette, Deus Ex: Human Revolution was easily 2011's most memorable game. While it lacked the radical, genre-defining innovation of the original Deus Ex, Ubisoft Montreal nevertheless delivered a game with both obvious affection for Warren Spector's work and considerable merit of its own.
It wasn't perfect, however. Misguided boss battles ran contrary to the guiding principle of freedom, and a flaccid middle-third temporarily diluted the narrative drive. But considered alongside the game's other achievements, such as the impeccable stealth and cover-based combat system, these were minor blemishes in an otherwise astonishing game.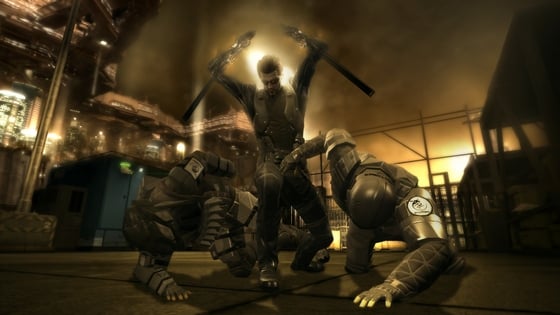 Reg Rating
90%
Platforms
PC, PS3, Xbox
Price
£30 (PC) £40 (PS3/Xbox)
More Info
Deus Ex Official Site
The Elder Scrolls V: Skyrim

Delivering more bang for your buck than a two-week holiday in Patpong, Elder Scrolls: Skyrim is not only this generation's biggest RPG, it's also one of the best.
With over 100 hours' adventuring packed into its impossibly large world, it's hardly surprising Skyrim lacked polish in places – this is Bethesda after all. The user interface was cumbersome on PC and the Xbox version full of minor graphical glitches. And, although working round the clock to improve the experience, Bethesda's patches have so far been... well, patchy, to say the least.
But when beheading an Orc with a Standing Power Attack, spelunking through the ethereal magnificence of Blackreach or pummelling an Ancient Dragon with Destruction magic, my guess is you'd have been far too engrossed to notice Skyrim's flaws – that is unless you were playing the lag-riddled PS3 version.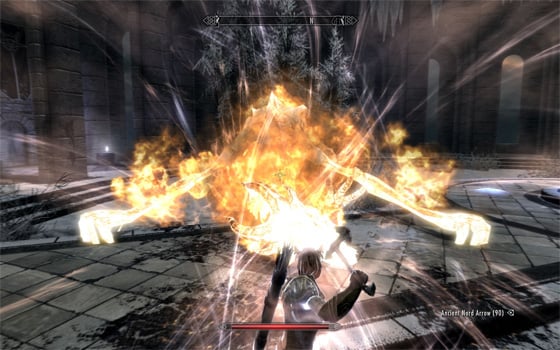 Reg Rating
95%
Platforms
PC, PS3, Xbox
Price
£40
More Info
TESV:S Official Site
Portal 2

With Portal 2, developer Valve delivered another masterclass in videogame design. Thanks to the game's flawless blend of narrative and mechanics, the developer achieved the impossible: stretching the taut puzzling of the original across an eight-hour single-player and six-hour co-op campaign.
The lavish detail of the Aperture Science Laboratory; J Jonah Jameson's performance as Cave Johnson; the integration of the new physics-bending gels – any other developer would have been content perfecting just one of these elements.
Valve managed not just all of them but so much more. Bigger, better and funnier in every way imaginable, Portal 2 was easily the year's best puzzler. Now, any chance of Episode 3 or Half-Life 3 in 2012, Valve?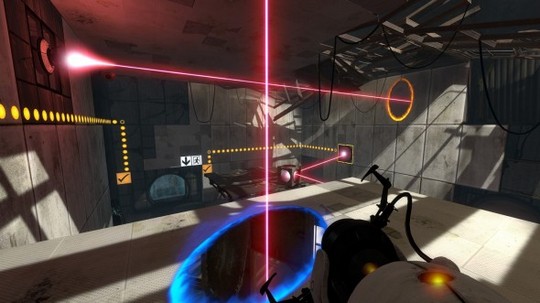 Reg Rating
90%
Platforms
PC, PS3, Xbox
Price
£30 (PC) £40 (PS3/Xbox)
More Info
Portal 2 Official Site
Total War: Shogun 2

The culmination of a decade's worth of refinement, Shogun 2 marked the pinnacle of the Total War series. The turn-based empire management and real-time combat formula may have returned largely unchanged from Empire and Napoleon, but simplified campaigns and streamlined interfaces meant it wasn't only the most focused Total War to date, but also the most accessible.
Developer Creative Assembly didn't forget the über-strategist, however. Ninja Saboteurs and Geisha spies brought additional intricacy to warfare. And you still needed to master both land and naval combat to stand any chance of becoming a Shogun. But it was the lavish depiction of Japan's Sengoku period and the phenomenally addictive ranked online matches that really cemented Shogun 2 as this year's best RTS.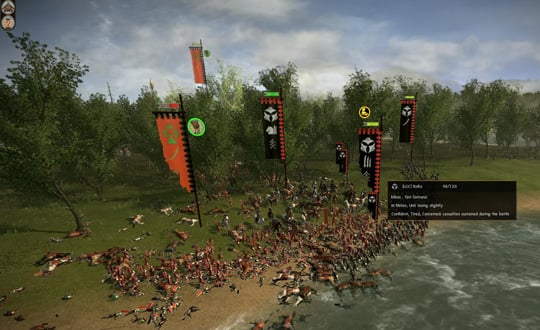 Reg Rating
95%
Platforms
PC
Price
£30
More Info
TW:S Official Site
Uncharted 3: Drake's Deception

A masterpiece of cinematic action gaming, Uncharted 3 was as much a joy to behold as it was to play. For the third time in succession, developer Naughty Dog set new benchmarks in graphics, gameplay, writing and voice acting – not to mention bromance, thanks to Nathan and Sully's ever-increasing interdependence.
It's an unabashed popcorn-blockbuster, of course. But one so exquisitely crafted it almost defies critique. To mention the relatively short 8-10 hour campaign, the loose and floaty gunplay or the occasional hiccup in the cover system would be churlish nitpicking in a game as near-perfectly executed and presented as this.
Game of the year? Definitely. Game of the generation? Probably.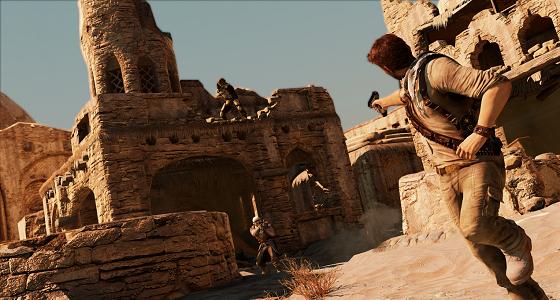 Reg Rating
95%
Platforms
PS3
Price
£40
More Info
U3:DD Official Site