Original URL: https://www.theregister.co.uk/2011/12/07/2011_best_cars/
2011's Best... Cars
Petrolheadonism
Posted in Science, 7th December 2011 12:00 GMT
Round up Sky-high petrol prices and environmental concerns are leading to a revolution inside the average car. Across the board, we are seeing increases in power and reductions in emissions and consumption that even a decade ago would have been called fanciful.
And let's not forget the electric car. No matter where you stand on the subject of 'leccy autos, there's no denying that in one form or another, they are here to stay and 2011 has seen the launch of the first models you could actually live with.
But it hasn't all been penny pinching and alternate propulsion this year, because this year also saw the launch a truly great British car. Here are the five motors, from the fast to the frugal to the Duracell-powered that had me reaching for their keys.
Nissan Leaf

The electric car finally comes of age in the form a five-door hatch that you could actually live with on a day-to-day basis as long as the 100-odd mile range on a charge is something you can work your schedule around. Some will quite reasonably think that Nissan's idea of selling you the car and battery is a risk when sister company Renault has decided the cells should be leased separate from the vehicle. But since you can't actually buy a Fluence or Zoe at the moment, that's a moot point. At 26 grand on the road after the £5000 government e-car incentive, it's not cheap. But for early adopters who can afford it, it's a clever and wonderfully refined way to do the school run or pop to Tesco.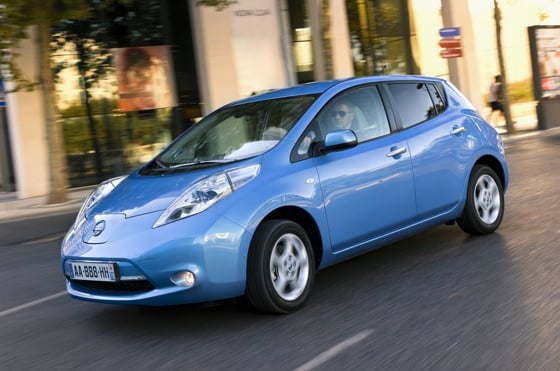 Reg Rating
80%
Price
£31,000 before government e-car subsidy
More Info
Nissan
Peugeot 508

A Peugeot? Yes, but a very specific one - the micro-hybrid e-HDI 508 I tested back in June. Thanks to it's 1.6 litre turbo-diesel and a stop/start system than takes absolutely any excuse to shut the engine off, what we have here is a decently rapid large four-door saloon that will return over 60mpg and yet pump out less than 110g/km of CO2. Some have been critical of the single clutch semi-automatic gearbox, which is a vital part of the high economy/low emissions mix, but if you take the time to work out how to use the thing, it's really not an issue. At just a shade over £19,000, the 508 e-HDI is a lot of car for the money and thanks to the clever little engine you will actually be able to afford to drive it.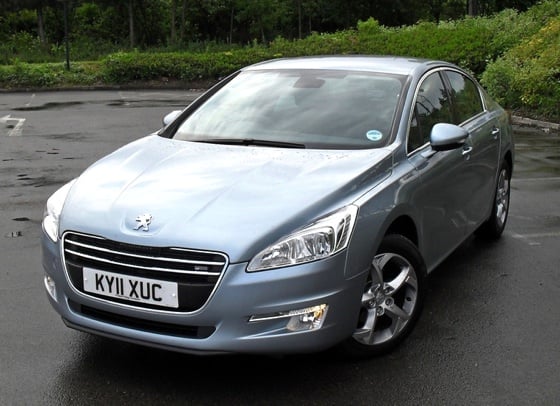 Reg Rating
85%
Price
£19,000
More Info
Peugeot
Fiat 500 Twin Air

So just how much fun can you expect from an eleven-and-a-half grand car? A lot if it's a Fiat 500 Twin Air. The eager little turbo-charged 875cc twin may not be the most relaxed way to get from A to B nor, if you push it hard, is it the most economical. But with 85bhp on tap it's a sprightly little beggar and very light with the CO2. The true inheritor of the original Mini's make-it-square-and-stick-a-wheel-at-each-corner design philosophy, the 500 handles like a roller skate and the direct steering, firm brakes and grip-optimised suspension only add to the sense of fun. It's also remarkably spacious for such a small car and thanks its Microsoft-developed Blue&Me voice command system not wholly tech-less.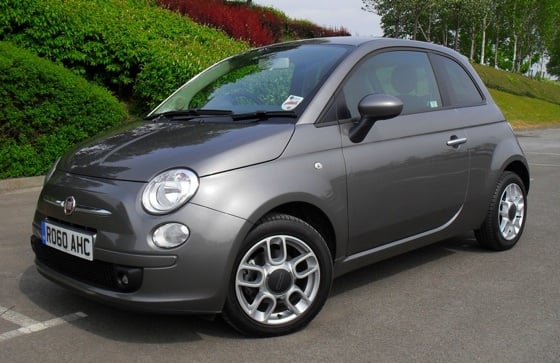 Reg Rating
85%
Price
£11,500
More Info
Fiat
McLaren MP4-12C

Fractionally faster in a straight line and through the bends than a Ferrari 458 Italia as well as cheaper, greener and apparently less likely to burst into flames, McLaren's £168,000 super car is a technical tour de force that combines mind-bending levels of performance and grip with uncanny ride comfort. Granted the 458 is by far the prettier of the two, but looks are not everything. Of course, what's really great about the MP4-12C - granted it's sure as hell not the name - is that it's British and a reminder of what we can build in this island when we put Ron Dennis' minds to it.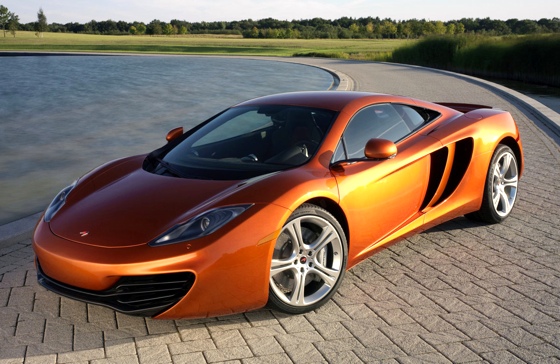 Reg Rating
90%
Price
£168,000
More Info
McLaren
Ford Focus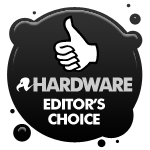 With its third-generation Focus, the Blue Oval has brought top-of-the-line automotive technology to the working driver. The new Focus is quite literally stuffed to the gills with gadgets and gizmos, from drag-reducing front louvres, sign-post reading cameras, lane guidance, parking radar, adaptive cruise control, self-steering and even an automatic braking system to prevent low-speed shunts. The good news is it all works but not to the excessive degree that could encourage idiots to think it's a self-driving car. As with all recent Fords, the build quality, chassis and engines are up with the very best in class. Next year it will get the all-singing, all-dancing Sync voice command system.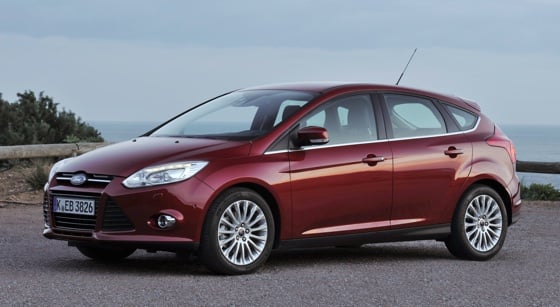 Reg Rating
95%
Price
£18,750
More Info
Ford