Original URL: http://www.theregister.co.uk/2011/12/06/xmas_gift_guide_dvrs_and_streamers/
2011's Best... DVRs and Media Streamers
Telly content, off your Lan, off the net
Posted in Personal Tech, 6th December 2011 12:00 GMT
Xmas Gift Guide The days of piling shelves high with videotape recordings of shows once broadcast then forgotten are long gone. The current generation of DVRs and media streamers ensures that no TV programme remains unwatched for long, whether you snare it with a series link or stream it via a catch-up service.
These days it's hard to miss a show even if you try.
The challenge now is to manage this unceasing torrent of televisual entertainment as best you can. Helpfully, the past 12 months have seen the most advanced and audacious selection of DVRs and streamers released yet, from VirginMedia's TiVo-branded smart recorder to do-it-all entertainment packages from Samsung and Panasonic.
Which one will be your next box?
LG ST600 Smart TV Upgrader

You don't actually need to replace your TV if you want a connected viewing experience: you can just upgrade to IPTV functionality. Both Sony and LG offer similar products, but it's LG's superior media streaming talents - it'll play MKVs on downwards - that give it the edge over Sony's rival, the SMP-N100/N200.
The ST600 connects to any TV via HDMI, and to your home network through Ethernet or integrated Wi-Fi. A USB port is provided for local file playback. Mimicking LG's net connected TVs and Blu-ray players, there's access to the brand's Smart TV portal and all the streaming services that implies, including YouTube, BBC iPlayer, Acetrax and Vtuner radio. Easy to install and a doddle to use, this is the simple way to a Smarter TV.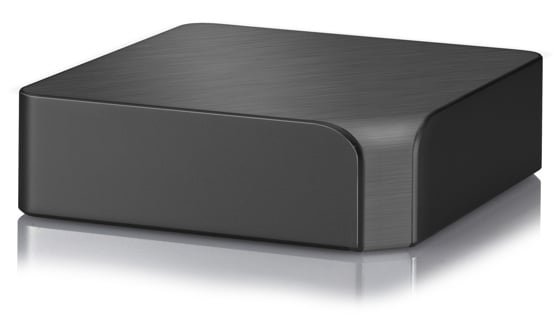 Reg Rating
75%
Price
£130
More Info
LG
Panasonic DMR-HW100

Welcome to the first 3D-specific Freeview+HD DVR. It's much like any other Freeview HD recorder – offering seductive series-linking and HD recording prompts – but with the added attraction of 3D terrestrial TV recording with correct signal flagging for 3D-ready TVs, conversion of 2D programme material to fake 3D, and the ability to store and display digital 3D images in the MPO format. Stereographers, rejoice!
Strip away the 3D frippery, and you have a digital recorder with a 320GB hard drive, excellent local USB media playback and online access to Panasonic's VieraConnect smart portal, which offers Skype, YouTube, DailyMotion, BBC News and more, but no iPlayer - although we are told it's coming. 
If you want to make the most of your new 3D TV, this DVR is the way to go.

Reg Rating
75%
Price
£299
More Info
Panasonic
TVOnics DTR-Z500HD

This ultra-compact Freeview+HD DVR recently became a whole lot more interesting when maker TVOnics activated the set-top's Ethernet port for BBC iPlayer and streaming IPTV services.
In truth, the DTR-Z500HD was a pretty tasty DVR even before it was pimped. A generous 500GB hard drive - enough for 70 hours of HD TV or 250 hours of standard definition content - handy twin HDMI input switching, a front-mounted USB port for JPEGs and bullet-proof usability made it an easy recorder to live with.
Performance is class-leading. Recorded HD images look transmission-fresh and the DVR is whisper quiet when in use.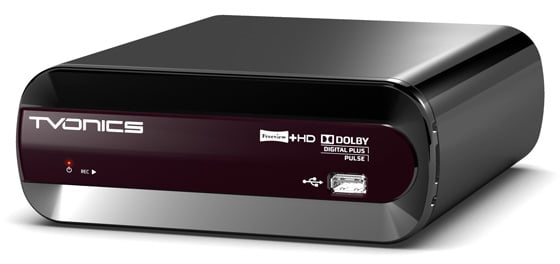 Reg Rating
80%
Price
£200
More Info
TVOnics
Samsung BD-D6900

A very different kind of set-top box, this silver sliver from Samsung combines Freeview HD tuner with a Blu-ray player, Smart TV portal and media streamer – you can even add an external hard drive for single-channel timeshifting. It's a veritable nightmare for compartmentalists.
The integrated Blu-ray player is fast-loading and 3D disc compatible; you can access Samsung's Smart TV portal can be reached via Ethernet or integrated Wi-Fi, for streaming IPTV services such as DailyMotion, YouTube et al. It will also convert any 2D source - disc or Freeview - into faux-3D.
Local media playback from USB is accomplished, with all key video file types supported. Across a LAN, file compatibility becomes a little more uneven, as the deck likes to communicate with specific media servers. Overall though, an undeniably clever bit of kit.

Reg Rating
80%
Price
£295
More Info
Samsung
VirginMedia TiVo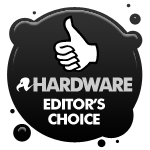 Recently revamped following its first major firmware update since launch, VirginMedia's TiVo box is a feature-stacked alternative to Sky+HD. While the latter trades on elegant simplicity, this upstart piles advanced functionality skyscraper-high. 
TVholics will appreciate the ability to record three channels simultaneously, and when that capacious drive does run out you can either stream content from what is undoubtedly the most comprehensive Video On Demand archive available, or resort to watching TiVo's own recorded suggestions, chosen by a sophisticated recommendation algorithm.
While some might argue TiVo tries too hard – its catch-up services are confusingly spread between the backwards EPG and a separate BBC iPlayer app – as a telly addict's toy, it's just titanic fun.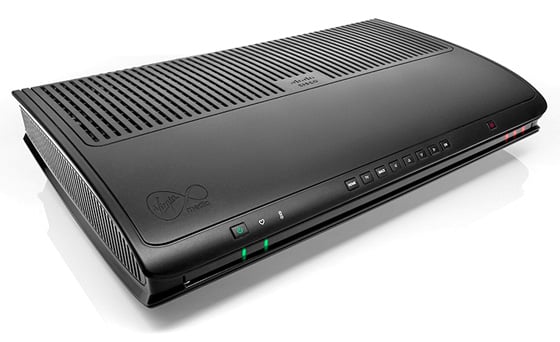 Reg Rating
85%
Price
£199 (1TB) £50 (500GB) plus installation, activation, subscription
More Info
Virgin Media