Original URL: http://www.theregister.co.uk/2011/12/03/review_toshiba_regza_32ul863_led_tv/
Toshiba Regza 32UL863 32in LED TV
The sharpest picture we've seen?
Posted in Personal Tech, 3rd December 2011 08:00 GMT
Review This Toshiba delivers possibly the sharpest HD picture I've seen on any 32in TV all year. There, I've said it. If you're looking for a good reason to buy this set, that's it.
But there's more to this screen than just kick-ass clarity. There's also internet connectivity - in the form of the Toshiba Places Smart portal - local media streaming and even a hidden camera in the bezel for futuristic face detection.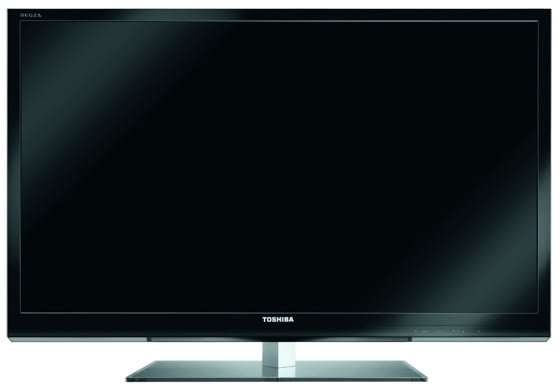 A fine looking set
The latter is something of a touchstone for Toshiba, cropping up on laptops as well as TVs. It ostensibly allows you to create preference profiles for different users. Stare at the bezel and it'll 'register' your fizzog.
Unfortunately, the system proved to be a little myopic. At times it appeared to be having trouble recognising me - perhaps I just have a forgettable face? - then it would start repeatedly throwing up its recognition window.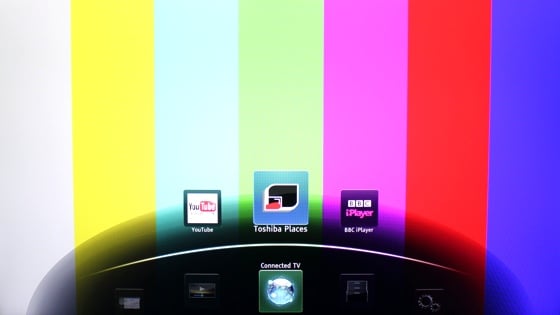 The Toshiba has BBC iPlayer on board
Either way, I ultimately found it too intrusive and gimmicky to bother with.
Camera sensor aside, the set is a treat to use thanks to a user interface that's both graphically rich and intuitive. The remote control takes a little getting used to, as it comes with a sliding cover which hides most of the buttons, but at least it's a step up from the normal generic zapper.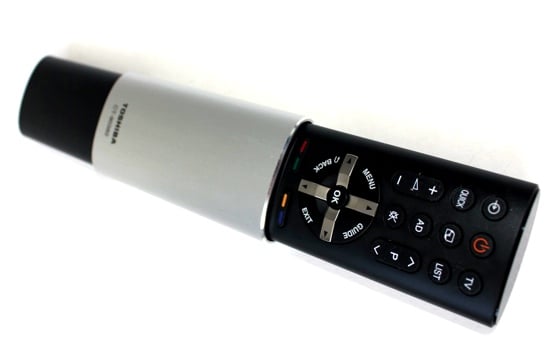 No generic zapper, this
There are two HD tuners here, one for Freeview HD, the other a generic DVB-S2 satellite job. Hook the latter up to a spare Sky dish feed and you'll get un-curated Freesat channels from Astra 19.2E. The TV allows you to point your dish at other birds too, as there's positioner support onboard.
Take your Places
Connectivity is good. There are four HDMI inputs, phono AV, Scart, component, VGA, a CI slot, Ethernet, optical digital audio and a couple of USBs. The second of these can be designated to record from the tuner to an external hard drive –up to eight HDDs can be registered to the set. Wi-Fi is built-in, which is handy if you lack a local wired connection.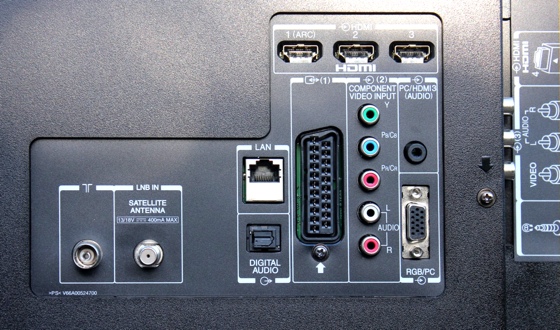 Plenty of connection options
Media playback from USB proves useful, with my pool of carelessly wrapped MKV, AVI and MP4 files all playing, although there's no support for SRT subtitles, foreign-language film buffs will be annoyed to note. Music is restricted to MP3 and AAC, without album art support.
Across a network, media support becomes rather more rubbish, with only MPEG derivations tolerated.
Toshiba is playing catch-up in the Smart TV stakes, but at least its cloud portal Places is nicely turned out, with individual silos for different types of content and services.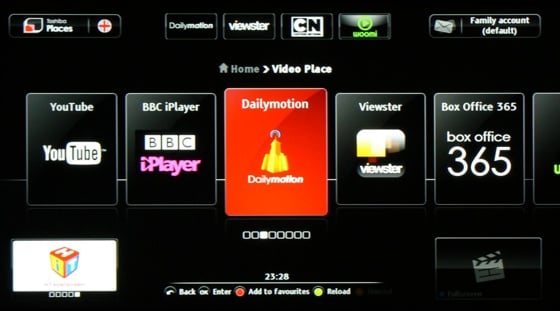 Places, Toshiba's late entry into the Smart TV stakes
Unfortunately, I found little of interest here beyond DailyMotion and a smattering of subscription video streaming services from Hit Entertainment, Woomi, Box Office 365 and Viewster.
As I've already revealed, image clarity is outstanding – provided you toggle the right buttons. The screen features Toshiba's upgraded Resolution+ image upscaling technology, plus 100Hz frame interpolation, here branded ActiveMotion 100, which comes in two strengths: Smooth and Standard. Both prove key to the picture clarity this set can deliver.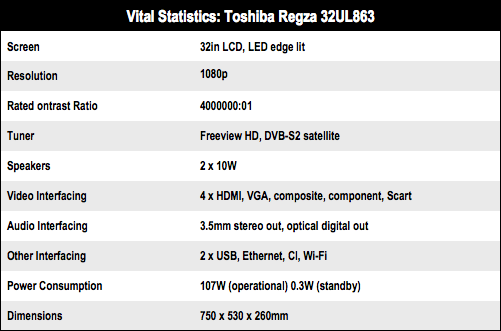 Stunning picture
With both ActiveMotion and Resolution+ switched off, the screen's performance is largely unremarkable, with average definition and motion resolution peaking at around 650 lines. However, power up picture processing and it becomes a very different story.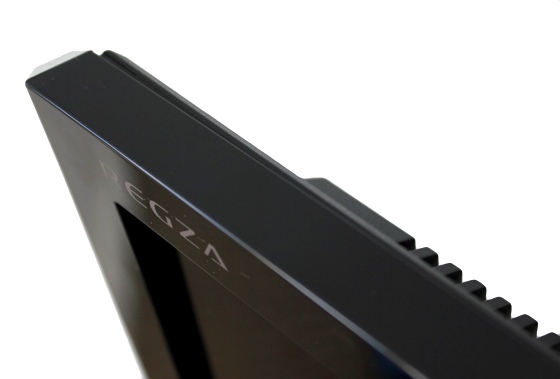 Keep the edge backlight turned down
Place ActiveMotion on its Wide setting and motion picture detail is held at a crisp 1080 lines. This can then be furthered fine-tuned with Resolution+. Unlike vanilla edge enhancement, Resolution+ picks its targets carefully, avoiding the kind of uniform edge enhancement that often looks unnatural.
Test footage proves particularly revealing, with the process extracting extra detail in strands of hair and bring out highlights in a model's hair, without affecting surrounding shadow areas or adding ringing.

Slimline
Try to avoid ActiveMotion 100 on its Smooth setting, as this introduces predictive motion artefacts around moving objects. The Standard setting does not, yet retains full 1080 line clarity.
The panel itself is generically good. It's a 1920 x 1080 LED edge-lit screen, with a dynamic contrast quoted at 4,000,000:1. Suffice it to say that the glaring edge backlight should be reduced for more comfortable viewing.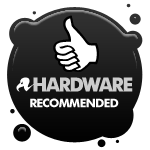 Where this set does fall over is in its audio performance. There seems to be a direct correlation between the extreme sharpness of its pictures and the thinness of its audio. Symmetry can be a double-edged sword.
Verdict
Overall, I rate this 32-incher rather highly. It's decently priced, is capable of blisteringly sharp HD, is satellite dish friendly, has good USB media playback and comes with a net portal which might yet come good. Well worth a look. ®
More TV Reviews

Ten monster TVs
Samsung
PS64D8000
Toshiba
Regza 47VL863
Sony Bravia
KDL-55HX923
LG
42 LW650T