Original URL: https://www.theregister.co.uk/2011/12/02/aleph_one_release_revives_revamps_bungies_marathon/
Greatest ever first-person shooter* brought back to life
Halo forebear Marathon is back
Posted in Personal Tech, 2nd December 2011 12:24 GMT
Bungie's Marathon series was ground-breaking. Not the first ever first-person shooter, not even on the Mac, but certainly the game that showed there's more to the genre than the 'kill monsters, open doors' gameplay of Doom and its followers.
Marathon was all as much about the story, told not through cut-scenes and dialogue - as Bungie's much better known Halo series would do years later - but through the colony ship Marathon's computer terminals, all linked to one of the ships three AIs.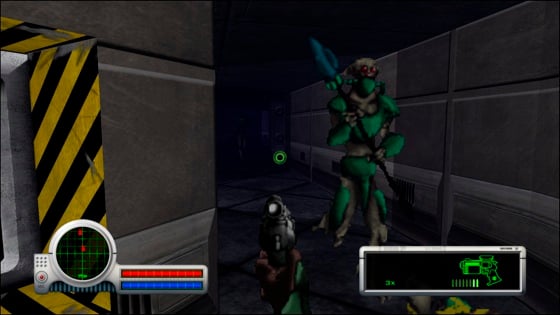 A pre-Spartan armoured security chief, you alone can rid the colony ship of the strange alien race, the Pfhor, who have invaded it to raid the banks of sleeping colonists.
They weren't brought here by one of the three AIs, which has made a covert deal with one the aliens' slave races, the semi-organic cybernetic S'pht, who hold the key to the computer lifeform's freedom from its human masters and will offer the knowledge in return for being released from their own overlords, were they?
Yes, they were. And guess who has to deal with the Pfhor?
So there are lots of monsters to zap too.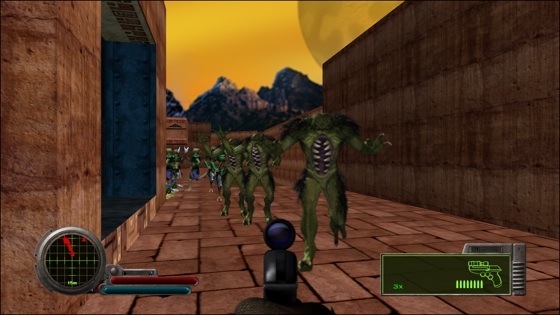 Initially released in 1994, Marathon's code - and that of its sequels, Marathon 2 and the weird, multi-reality Marathon Infinity - went open source in 1999.
The upshot was Aleph One, a project to update the game. Aleph's coders have been working ever since, making numerous releases on the way, aided by Bungie's decision to allow them to use the original game assets.
Now, 12 years on, Aleph One has finally reached the 1.0 milestone. The release sports a new engine, high-res textures derived from the 8-bit originals. Marathon 2 gets the look coded some years back for the Xbox Live version of the game. Disapproving purists will be pleased to hear the first and third games retain their original look.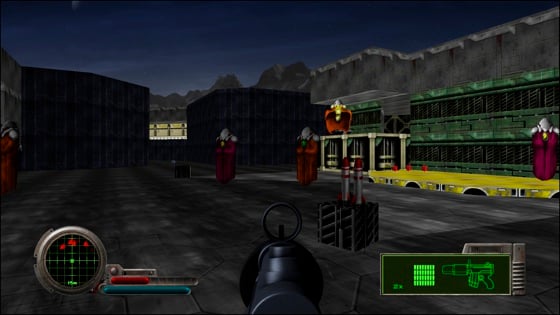 Only the huge HUD from Marathon, necessary to keep the 3D rendering window as small as possible, has gone.
Best of all, all three games are free, and now run not only on the Mac, but also under Windows and Linux. Download them all from Sourceforge.
Wield superior firepower. Dive into the melee. Endure. ®
*IMHO, of course