Original URL: https://www.theregister.co.uk/2011/11/29/ten_top_xbox_live_game_downloads/
Ten... top Xbox Live game downloads
Match points
Posted in Personal Tech, 29th November 2011 14:00 GMT
Product Round-up After looking at ten top videogames for PlayStation Network last week, it's Microsoft's turn to step up to the table.
As mentioned in the PSN round-up, forking out for the latest triple-A titles is unnecessary if you're prepared to live without the over-the-top graphics and the 200+ hour gameplay of epics like Skyrim. Spend a bit of time sniffing out bargains over the network and you can save yourself a few bob. Whether you're a casual or a core gamer, Microsoft's ever-growing catalogue of games has plenty to offer.
Here are ten of our favourites.
Bastion

This action RPG lit up this year's Xbox Live Summer of Arcade with superb mechanics, eye-catching watercolour visuals and an enchanting, witty script.
Players take control of a muted hero who awakens in a run-down world plagued by problems. The Kid wanders off to the trouble-free stronghold The Bastion, from where he embarks on a mission to put the world back on its feet.
Explore various fantasy-themed environments, collect weapons and defeat enemies – all the classic elements of a decent RPG. There's no multiplayer options, but as single-player modes go, Bastion puts more than enough food on the plate.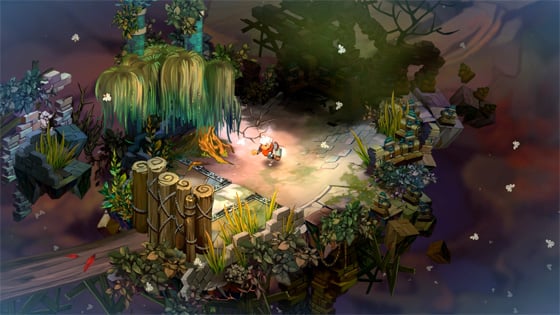 Reg Rating
85%
Price
1200 MSP
Platform(s)
Xbox 360, PC
More info
Super Giant Games
Braid

Undoubtedly one of the most innovate puzzle platformers around, Braid takes gamers through a handful of worlds, each with their own unique time-based mechanics.
Players control Tim, a dwarf-like boy on a quest to save a princess. Sounds familiar? Tim collects jigsaw pieces, solving thought-provoking puzzles by manipulating time in different ways.
While the levels are quite short, you'll spend hours figuring it all out and may subsequently spend the rest of your life working out what it means. Independent designer Jonathan Blow specifically created the game as a statement against the industry status quo. It definitely has an alternative feel and leaves a lasting impression.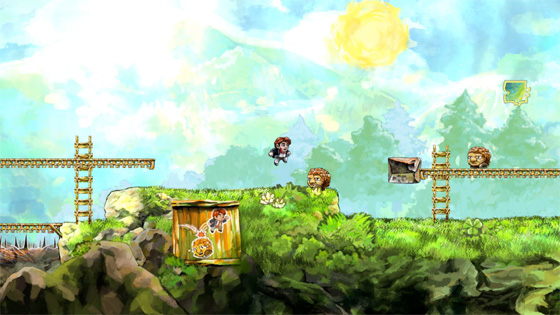 Reg Rating
90%
Price
800 MSP
Platform(s)
Xbox 360, PS3, PC, Mac, Linux
More info
Braid
The Dishwasher: Vampire Smile

Those who played 2009's Dead Samurai will already be familiar with The Dishwasher, an unnamed hero brought back from the dead and given superhuman powers to battle his arch nemesis The Fallen Engineer.
This follow-up was released earlier this year and continued to raise eyebrows with detailed artwork and excellent combat mechanics. It features both a one player and co-op mode, plus heaps of additional collectables and weapons.
The latest outing also features a new character, Dishwasher's step-sister, who stars in her own solo campaign, parallel to our protagonist's. Vampire Smile is more of a challenge than the average 2D side-scrolling slasher too – you're not going to get through it by simply bashing buttons for a few hours.
If you have a penchant for the dark and gritty, Vampire Smile will be right up your street.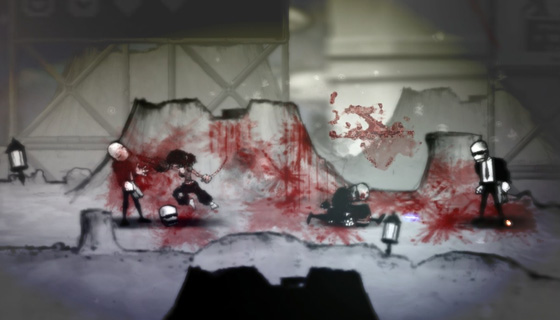 Reg Rating
80%
Price
800 MSP
Platform(s)
Xbox 360
More info
Vampire Smile
Insanely Twisted Shadow Planet

This beautifully crafted and stunning 2D work of art was released earlier this year and took Xbox Live by storm. While there are plenty of multi-directional shooters out there, ITSP stands out from the crowd with such gripping gameplay and a large map to explore long after the campaign has finished. Adding layers of icing to the cake are the crazy cinematic cut scenes, accompanied by a soundtrack of orchestral brilliance.
Players take the driving seat in a flying saucer and explore an alien land, solving puzzles while trying to save the world from the evil force that inhabits it. Eerie sound effects chaperone the journey and while it is a short experience, assailable in just a few hours, ITSP will definitely leave gamers craving more and fine combing levels in search of total completion.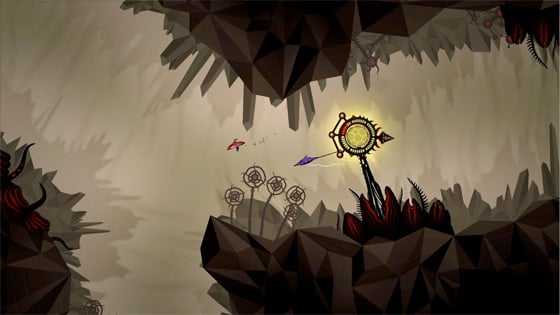 Reg Rating
75%
Price
1200 MSP
Platform(s)
Xbox 360
More info
ITSP Blog
The Misadventures of P.B. Winterbottom

Here at Reg Hardware we love games with personality, unique offerings that tickle the palate like a gooseberry. P.B Winterbottom is such a title, a puzzle platformer reminiscent of a silent movie.
Set mainly in black and white, our titular protagonist is able to manipulate time and clone himself. While Tim collected jigsaw pieces in Braid, Winterbottom is all about the pies, which he gathers throughout the levels by solving various puzzles with help from duplicate versions of himself.
As with many other indie titles, Winterbottom smashes it with a superb soundtrack and innovative ideas. It's highly imaginative and anyone with a compulsion for a game that challenges the norm will be in their element.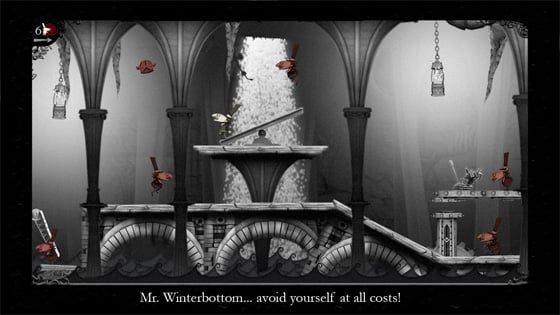 Reg Rating
80%
Price
800 MSP
Platform(s)
Xbox 360, PC
More info
Winterbottom
Rock of Ages

Not to be confused with the musical of the same name, ROA takes tower defence strategy to new levels. The concept is straightforward; players use a boulder to try and destroy the enemy's castle at the bottom of a hill while building various defence structures to protect their own.
The game ends when the opponent manages to break down the doors and leave his boulder in the centre of the castle.
Monty Python-style visuals decorate five time periods, Ancient Greek, Medieval, Renaissance, Rococo and Goya, making this one of the more aesthetically pleasing games available. There are plenty of modes too and endless playability. Rock and roll. Literally.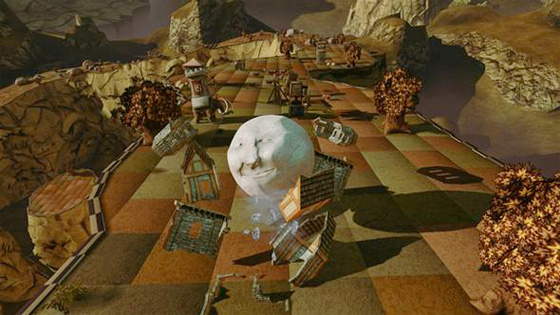 Reg Rating
75%
Price
800 MSP
Platform(s)
Xbox 360, PC
More info
Atlus
Shadow Complex

This popular platform adventure game has been around for a couple of years now and is widely rated as one of the best Xbox Live downloads available.
Players take control of protagonist Jason Flemming, as he explores underground caverns in search of his missing girlfriend. Flemming is rewarded with experience points as he completes objectives and defeats enemies, culminating in traditional attribute-boosting level-ups.
While the player moves in a two dimension side-scroll style, weapons are aimed in 3D and enemies will attack from any angle. Graphics are seriously awesome, while the addictive and thrilling gameplay raises the bar further.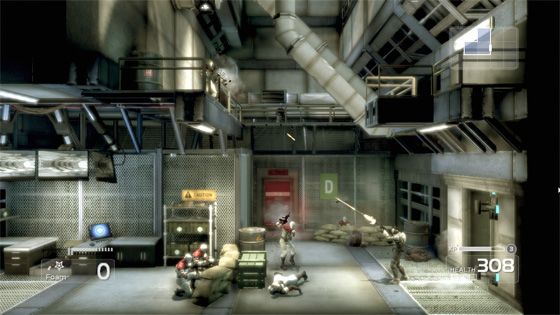 Reg Rating
90%
Price
1200 MSP
Platform(s)
Xbox 360
More info
Shadow Complex
'Splosion Man

Twisted Pixel's action platformer exploded on the scene a couple of years ago to high acclaim. If you haven't had a go yet, you really are missing out on a gem.
In each level, our combustable character – the result of a science experiment gone wrong – escapes the lab in which he was created by tackling puzzles, traps and enemies, often exploding up to three times in quick succession to do so.
There are fifty levels to complete, three bosses and an addictive multiplayer mode that sees four players do battle over an additional 50 co-op levels. If all that isn't enough for you, the sequel, Ms. 'Sploson Man, was released earlier this year too. There's no shortage of big bangs for your buck here.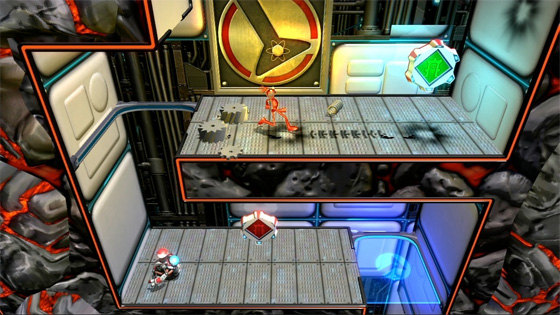 Reg Rating
85%
Price
800 MSP
Platform(s)
Xbox 360
More info
'Splosion Man
Stacking

Who would have thought Russian dolls could inspire such a creative puzzler?
This grim tale of child labour is spruced up with a quirky script and creative gameplay. Players take control of a small Matryoshka, Charlie Blackmore, who has the ability to stack and unstack himself into larger dolls – a trait he uses to solve puzzles and progress through the game. Each doll comes with their own special abilities and there are multiple solutions for each puzzle, so there's room for replay too.
As Charlie battles to save his compatriots from the evil Baron, you'll find yourself sucked in to the addictive mechanics and entertaining quandaries. While these can be easy at times, the game is never short of charming and although the main story-mode is rather on the pithy side, there are plenty of side missions to complete and tons of secret dolls to discover. For that price too, it's an absolute steal.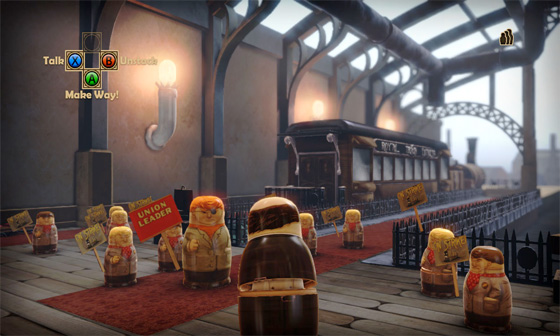 Reg Rating
85%
Price
600 MSP
Platform(s)
Xbox 360, PS3
More info
Double Fine
Super Meat Boy

A wise man once said "If I met the developer of Super Meat Boy, I wouldn't know whether to shake his hand or punch him in the face". Well, I wholeheartedly agree. While SMB has perfect mechanics and gameplay that'll keep fans busy for a decade, it has to be the most frustrating title ever made. But while you will undoubtedly pull all your hair out in the process, going bald has never felt so rewarding.
Meat Boy is a small cube of flesh on a mission to rescue his princess Zelda-equivalent, Bandage Girl. Players have to navigate through short levels littered with hazards and opportunities for death. This can be so difficult, that every inch of the level has to be memorised in order to progress. The slightest slip-up and you're a goner, restarting the level instantly.
You might think I'm mad, but it's one of my personal favourites of all time. I started playing Super Meat Boy roughly a year ago and I still return to it every week, thrashing my meat around in a bid for that perfect completion that, alas, still eludes me. Yet despite the challenge, I never seem to get bored. I even bop to Danny Baranowsky's incredible chiptune soundtrack on my way to work sometimes.
For the price, you'd have to be mad not to snap up a taste of SMB. You can read a full review of Super Meat Boy here on Reg Hardware.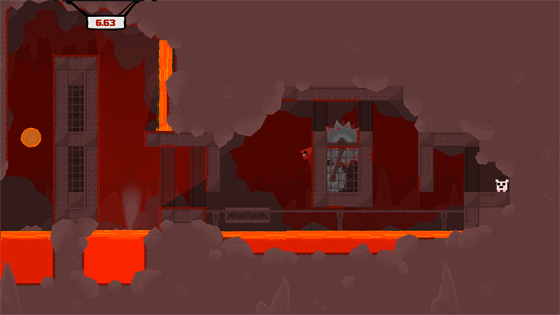 Reg Rating
95%
Price
400 MSP
Platform(s)
Xbox 360, PC, Mac
More info
Team Meat