Original URL: https://www.theregister.co.uk/2011/11/24/ten_top_games_for_playstation_network/
Ten... top PlayStation Network game downloads
Cheap thrills
Posted in Personal Tech, 24th November 2011 12:00 GMT
Product Round-up Games are expensive these days, with contemporary titles often commanding in excess of £50. Some people even paid thousands for an early copy of Modern Warfare 3.
But why should you fork out so much for games on disc when there's plenty of much cheaper and no less entertaining offerings available through your console's network?
This month we're looking at our favourite downloadable titles that provide hours of entertainment, yet barely graze the wallet. As this week there are massive discounts offered on various titles across the PlayStation Network, we'll focus on that area first.
So, Here's our ten for PSN. Xbox fans, check back next week for your list.
Dead Nation

If slaughtering zombies tickles your fancy then Dead Nation is a must-have. While it doesn't offer the same first-person shooter thrills as Dead Rising, Left 4 Dead or even Dead Island, this PSN exclusive is just as gripping and packs in an excellent multiplayer mode.
Players battle hordes of reanimated-corpses with the option of teamplay in offline co-op mode, or partner with an online gamer through PSN. It's all about utilising your environment as you fight through ten levels and gather a host of upgrades to aid with the skirmish.
Dead Nation was offered to gamers as part of the 'welcome back' package following the PlayStation hacking fiasco earlier this year. If you didn't get your free copy then, it's still well worth investing in now.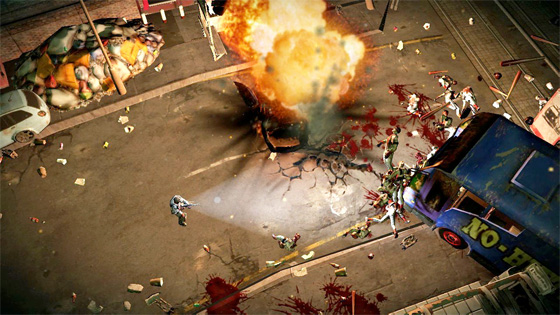 Reg Rating
75%
Price
£10
Platform(s)
PS3
More info
SCEE
DeathSpank

This hack n' slash RPG, described as Monkey Island meets Diablo, is Ron 'Maniac Mansion' Gilbert's latest videogame project.
The first in a trilogy of titles, DeathSpank sees players take control of the titular-character in a quest to find a mysterious item known as the Artifact. While DeathSpank acquires new weapons and abilities along the way, there are dozens of characters to speak to too, with many generating further quests for our unsavoury protagonist.
The game offers plenty of bang for your buck, with a chucklesome script and a whopping 15 hours of gameplay. There's also a two-player co-op mode and plenty of bonus goodies to find along the way. And if that's still not enough for you, then you can jump onto the sequel, Thongs of Virtue, or DeathSpank's third outing, The Baconing, which continued the story earlier this year. An epic well worth considering.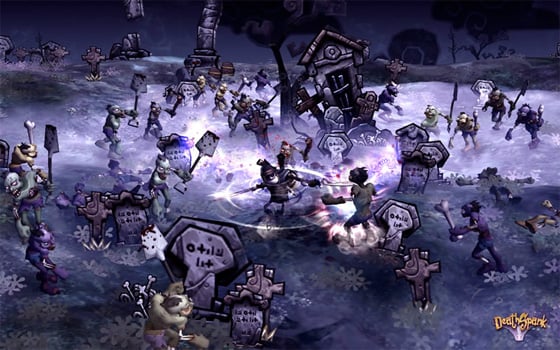 Reg Rating
80%
Price
£10
Platform(s)
PS3, Xbox 360
More info
Hothead Games
Echochrome

Echochrome is a clever and unique puzzle game that tests the quick thinking IQ skills of those brave enough to get stuck in.
The premise is fairly simple, keep a mannequin-type figure strolling along a rotatable M.C. Escher-like world, where perspective is key. By turning the viewing angle, gaps appear to connect and platforms that once looked impossible to reach suddenly become assailable. It's a quaint idea and certainly one to silence any grumblers who claim innovation in videogames is sparse.
While Echochrome has been around long enough for a much more elaborate sequel to appear for PlayStation Move, the archetype still holds its own and is well worth a look-in for anyone who enjoys a good mental challenge and isn't bothered by fancy graphics.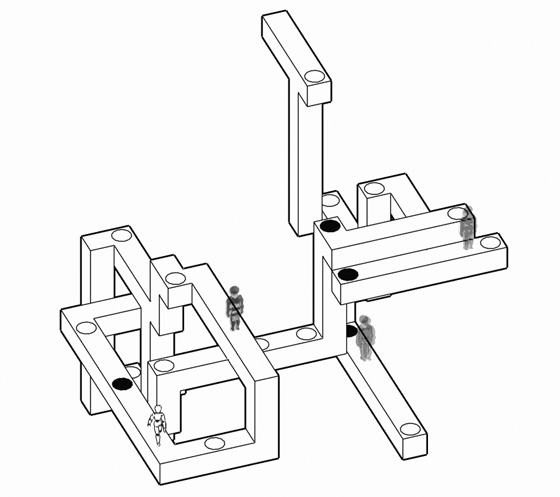 Reg Rating
85%
Price
£8
Platform(s)
PS3
More info
SCEE
From Dust

Eric Chahi's recent take on the Populous-like God game genre made its way to PSN this September after a successful launch on its rival platform earlier in the summer.
Players take on the role of the almighty and work through various missions manipulating the environment in a bid to save a nomadic tribe. Control the elements from water to lava in real time in a first-person like view, restructuring entire islands on the fly.
Gameplay is simple, the visuals are great and there's nothing more satisfying than starting as an unknown deity and gaining enough followers to be truly worshipped as a god.
You can read our in-depth look at From Dust here at Vulture Central.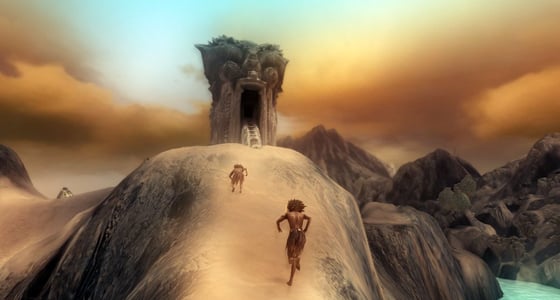 Reg Rating
75%
Price
£5
Platform(s)
PS3, Xbox Live, PC
More info
From Dust
Limbo

As a wimpy arachnophobe, Limbo had hairs sticking up on my neck at times. Set against murky silhouettes of an eerie world, it's a well-crafted absorbing adventure soaked in grim.
Players take control of an unnamed boy who works his way through one continuous level packed with hazards and deadly creatures. Opportunities to shuffle off your mortal coil are in abundance, although checkpoints are perfectly positioned for each puzzle, so frustration is kept to a minimum.
Unfortunately, Playdead's platformer is a short one, easily done in a single sitting. But it's worth every penny and if you haven't yet given it a go, reach for the pad now as it's undoubtedly one of the best games of recent years.
We've run a full review of Limbo too, which you can read about here on Reg Hardware. The game is also available at a discounted rate on PSN until 29 November.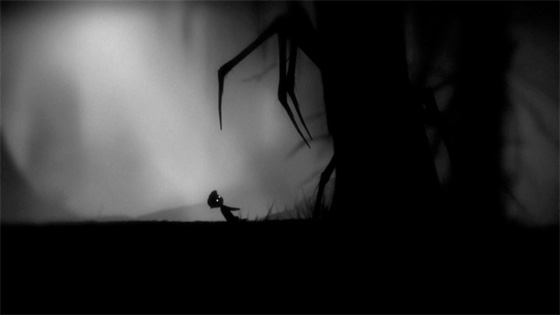 Reg Rating
85%
Price
£10
Platform(s)
PS3, Xbox 360, PC, Mac
More info
Konami
NBA Jam: On Fire Edition

Anyone who remembers the days of Michael Jordan's Chicago Bulls dominance, will no doubt recollect the similar supremacy NBA Jam had over rival videogames. Even here in the UK where the top names in the sport are practically unheard of, the game has a glowing history.
Last year, a new version returned for the Wii and was soon ported to other consoles. It enjoyed much success and as a result EA released this follow-up last month.
NBA Jam: On Fire Edition brings back all the much-loved commentary phrases such as the famous "He's on Fire" along with the usual array of unlikely dunk moves and the tongue-in-cheek arcade gameplay that the series is so admired for. Virtually shooting hoops has never been so much fun. Boomshakalaka!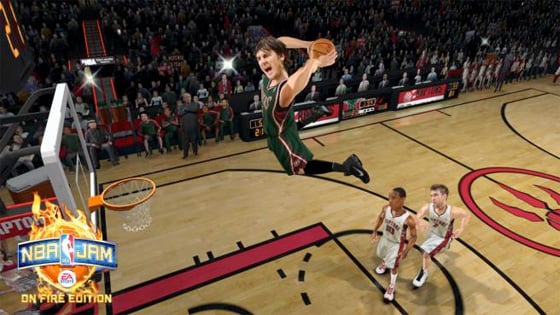 Reg Rating
85%
Price
£10
Platform(s)
PS3, Xbox 360
More info
EA
Outland

From the makers of Super Stardust HD - another download game definitely worth investing in - comes this side-scrolling action puzzle adventure, which lights up the PlayStation Network with a healthy dose of good versus bad.
Take control of a silhouetted warrior, a scaramouche of warfare who certainly brings thunderbolts and lightning with his fight skills. Switching in and out of light and dark mode, our hero swipes his way through a host of enemies, with epic boss battles to contend with at the end - a throwback to the archetypical model of retro gaming.
Graphically, things are far from dated, with impressive, colourful and mystic visuals, flared-up to a fitting soundtrack. For more information, you can also find an in-depth review of Outland here on Reg Hardware. The game is also available at a discount rate on PSN this week.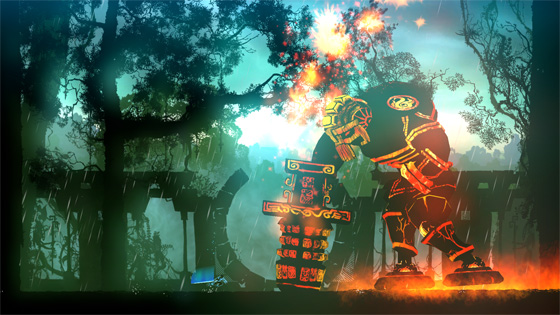 Reg Rating
85%
Price
£10
Platform(s)
PS3, Xbox 360
More info
Ubisoft
Pac-Man Championship Edition DX

The videogame world has come a long way since the days when Pac-Man ruled the show, but that doesn't change the fact it is still an addictive experience that continues to keep fans thrilled.
This latest version builds on the Championship Edition and has been widely toted as the best Pac-Man ever. Collecting power pellets, Pac-Man is able to swallow ghosts and build up huge point-tallies in the process. Time also slows down when ghosts are about to strike, giving players more opportunity to change direction at the last minute and keep the momentum going.
The soundtrack is morbidly addictive, repetitive and fitting, speeding up with the game as a player's points increase. As an outsider looking in, Pac-Man Championship Edition DX can seem like a headache of arcade psychedelia, but once you get stuck in, it's a trip you won't regret.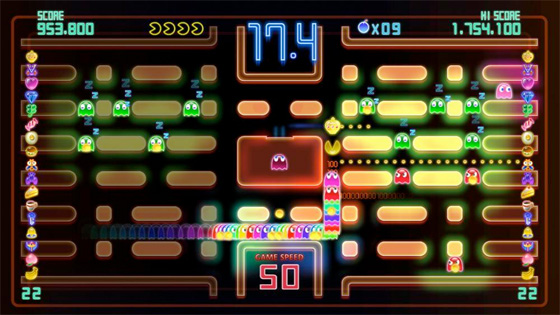 Reg Rating
95%
Price
£10
Platform(s)
PS3, Xbox 360
More info
Sony
Rochard

This new PSN exclusive sees players take control of space-miner John Rochard as he fights through levels and solves puzzles in a bid to uncover more about a strange alien structure discovered in the centre of an asteroid.
Rochard, equipped with a Half Life 2-esque gravity gun, manipulates his environment and takes out various bad guys along the way.
As well as thrilling gameplay and copybook mechanics, Rochard includes some fantastic voice acting from Duke Nukem star John St. John, a humorous script and a seriously groovetastic soundtrack. For that price, it's a bargain and well worth the investment.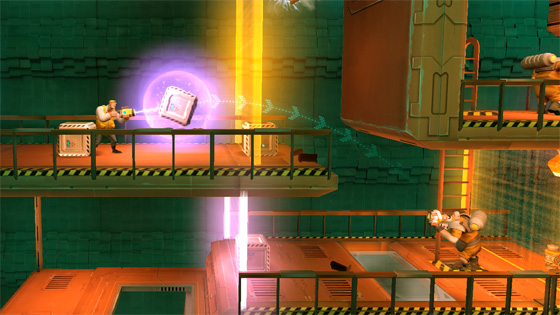 Reg Rating
85%
Price
£10
Platform(s)
PS3
More info
Rochard
Scott Pilgrim vs. the World: The Game

Ubisoft's triptastic manga-like game loosely follows the same plot as the graphic novels and film of the same name. Players take control of either Scott Pilgrim, Ramona Flowers, Kim Pine or Stephen Stills as they battle through seven levels, each culminating in a violent rendezvous with seven of Ramona's evil exes.
Defeated enemies drop coins, which can be used as health top-ups or stat boosts. With four players on screen, things can be quite chaotic, but fans of classics such as Streets of Rage, will be in their element here.
A soundtrack by chiptune rockers Anamanaguchi also keeps the nostalgia spewing from old-schooler's mouths, along with heaps of references for the experienced gaming community. Not only is this movie tie-in actually decent, but it's one of the better download games available. Who'da thunk it?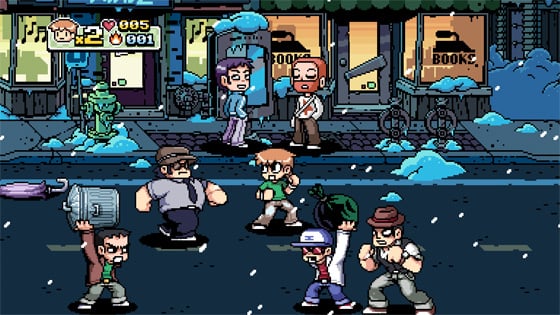 Reg Rating
80%
Price
£10
Platform(s)
PS3, Xbox 360
More info
Ubisoft