Original URL: https://www.theregister.co.uk/2011/11/17/ten_videogames_remastered_in_hd/
Ten... remastered videogame classics
Old favorites get a facelift
Posted in Personal Tech, 17th November 2011 12:00 GMT
Product Round-up As the interest in this week's release of Halo: Combat Evolved Anniversary Edition shows, remakes of classic videogames are all the rage. Developers are dusting off canvasses and applying a fresh layer of high definition paint to the hits of yesteryear.
Halo is not the end of it. There are plenty more remasters on the way to whet your appetite, including Final Fantasy X, Devil May Cry, Zone of the Enders and the Oddworld collection.
There are various ways to remaster an old videogame, and some coders do a better job than others. Older games from the days of the PSOne and before, are generally a tall order to improve. The pre-rendered backgrounds would need an entire overhaul, which effectively means recreating the game from scratch.
You can read Reg Hardware's review of Halo here – and below are ten more revamps that are worth taking a look at whether you haven't played 'em for years or you've never done so.
Crysis

2007's Crysis, which has long been the benchmark for stunning visuals, was recently optimised in the newer CryEngine 3 and finally ported to consoles. Crytek claims it performs better than it did on PCs all those years ago.
The single-player campaign has been completely renovated with a new lighting system, advanced rendering techniques and optimised controls for console pads. There's also full stereoscopic 3D support. Unfortunately, multiplayer aspects have been dropped, but there's plenty to bedazzle the solo gamer.
This futuristic first-person shooter sees your player, a US Delta Force dude, take on various alien enemies on a fictional island in the year 2020. Armed to the teeth with formidable weaponry and a hi-tech Nano Suit, the protagonist fights his way through the island in one of the greatest FPS games ever created. A must-have for every shooter fan.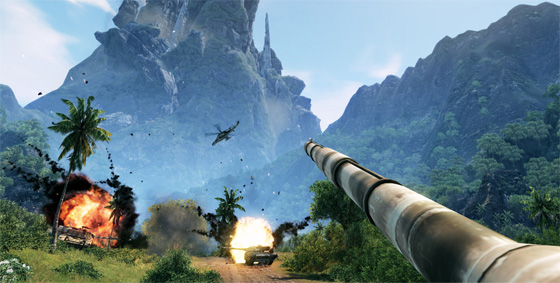 Reg Rating 90%
Price £15
Platform(s) PS3, Xbox 360
More info EA
God of War Collection

Kratos cut his way onto the PlayStation 2 platform back in 2005, sniffing out the fabled Pandora's Box in order to rescue the city of Athens from the original God of war, Ares. A second adventure two years later saw Kratos return with an unblemished batch of vengeance, beefing this time with the father of the Gods, Zeus.
The God of War Collection, which was released in 2010, introduced new players to God of War III through fresh-looking versions of the first two games, which were included on the disc.
Developer Bluepoint's reverse engineering shines, with both games excelling in 720p graphics with a 60fps framerates.
As with so many remastered games, there's now a heap of PSN Trophies to tempt the die-hard stat-heads into replaying. More recently, a second volume of HD God of War games was also released, featuring God of War: Chains of Olympus and God of War: Ghost of Sparta - 720p versions of titles originally launched on the PSP.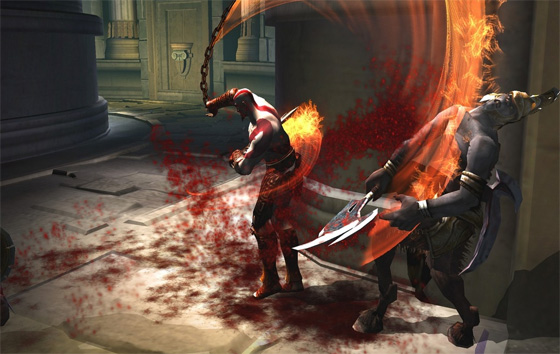 Reg Rating 80%
Price £22
Platform(s) PS3
More info Sony
Ico & Shadow of the Colossus

When Shadow of the Colossus first made its way onto the PlayStation 2 in 2005, it was hailed as a graphical masterpiece, winning several awards along the way. That work of art has been improved further through this year's remastered edition, which was bundled with another retouched classic, SotC's spiritual predecessor, Ico.
Bluepoint's hard work remastering these quintessential titles paid off again. Not only do they both run in stunning 1080p visuals with a fixed 30fps framerate, but they come with stereoscopic 3D support too, not to mention the 7.1 surround sound.
Those who've never played SotC should get a copy now – it's one of my personal all-time favourites. Anyone who remembers the game from their PS2 days will be more than pleased with the difference too. Plus the fact you get Ico thrown in makes the purchase more than worth it. I hadn't played Ico until the refurbished version landed on my desk and it's a truly wonderful game that stands the test of time well.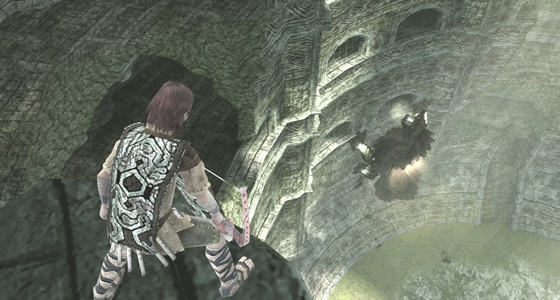 Reg Rating 90%
Price £28
Platform(s) PS3
More info Sony
The Legend of Zelda: Ocarina of Time 3D

The Ocarina of Time is undoubtedly the best Zelda game ever made, something that this week's release of Skyward Sword hopes to change. It's a tall order, though.
Despite not exactly being remade in HD, Ocarina was spiced up with 3D effects and re-released for Nintendo 3DS. This isn't the first time the game has been ported – the N64 classic was re-released on the Gamecube and later the Wii – but this summer's 3DS version has seen critical acclaim and even many of those with a dislike for 3D effects gave the title rapturous applause.
With the 3DS' touchscreen, players can get equipped with items effortlessly, while using the console's gyroscope, aiming is also made more convenient. For further enjoyment, Ninty has thrown in a Boss Challenge mode too, where players can battle all of the game's bosses one after the other.
It might not be enough alone to tempt the masses into buying a 3DS, however, it is unquestionably a must-have title for anyone who already owns one.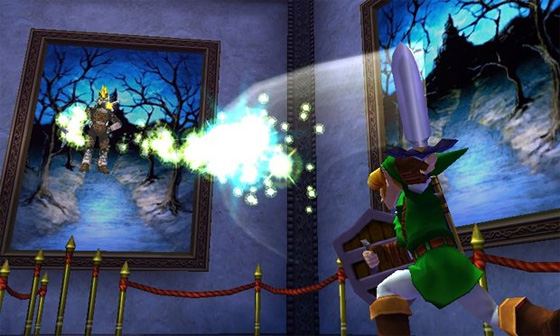 Reg Rating 80%
Price £28
Platform(s) 3DS
More info Nintendo
Metal Gear Solid HD Collection

Metal Gear Solid has a huge following and fans will be pleased to see three titles from its much-loved back-catalogue now available in HD for the first time.
Metal Gear Solid 2: Sons of Liberty, Metal Gear Solid 3: Snake Eater and Metal Gear Solid: Peace Walker have all been revitalised to 60fps. They may only run in 720p graphics, but these Konami favourites have never looked so good. There's the addition of PSN Trophies too.
The three games have heaps to keep buyers busy, including a new on-line multiplayer for Peace Walker, and one of gaming's most intricate plots, bound to baffle and engage in equal measure.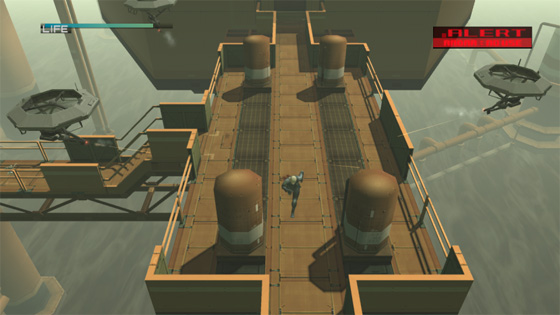 Reg Rating 80%
Price £30
Platform(s) PS3, Xbox 360
More info Konami
Prince of Persia Trilogy HD

Another bargain in the PlayStation's HD remastered range, the PoP trilogy packs in The Sands of Time, Warrior Within and The Two Thrones, touched up in HD with support for 3D and the addition of PSN Trophies.
When PoP was released on the PS2, it stood out from other titles, offering unique time mechanics and intense action, almost unrivalled at the time. It's an adventure that Ubisoft was right to bring back, after lending most of its recent attention to Assassin's Creed.
Despite only running at 720p with a 30fps framerate, Ubisoft's much-loved epic sure stands out and is well worth picking up at that price, especially if you've never played any of the series before.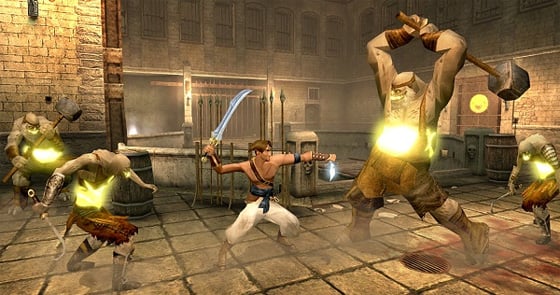 Reg Rating 75%
Price £10
Platform(s) PS3
More info Ubisoft
The Secret of Monkey Island: Special Edition

LucasArts revisited one of gaming's all-time greats The Secret of Monkey Island a couple of years ago, taking what was once a 16-bit masterpiece into the modern era of finer resolutions. As with other remakes from days of yore, the game needed complete overhaul and now features entirely redrawn visuals, a fresh musical score and even all-new voices.
There's an updated three-step hint system too, and with the flick of a button, gamers can switch between the new visuals and the original. Quite a stunning difference, really.
Point and click games have rather lost their appeal these days, so it's refreshing to see titles like this and Broken Sword get some attention.
A perfect game to play on the fly, it comes as no surprise that TSOMI is also available on mobile platforms. The humour hasn't aged and the puzzles are just as thrilling, so if you haven't experienced the chuckles of Guybrush Threepwood before, you're in for a treat.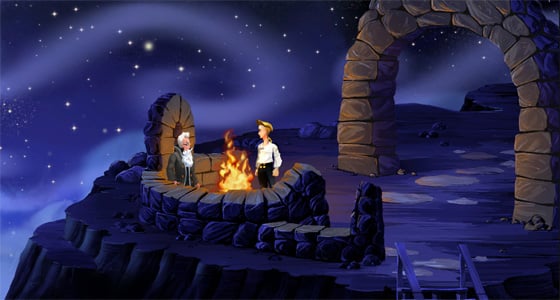 Reg Rating 90%
Price £6 - £15
Platform(s) PS3, Xbox 360, PC, Mac, iOS
More info Lucas Arts
Super Street Fighter 2 Turbo HD Remix

Released a few years ago now, SSFII Turbo HD Remix showed just why classic games deserve to have a face-lift.
Of course, with titles this dated, converting them to HD isn't a simple retouch job, and UDON Entertainment literally had to go back to the drawing board, replacing the original 224-pixel sprites and backgrounds with anime-style 1080p artwork. The result is jaw-dropping in comparison – 2D fighters have never looked this good.
As with the aforementioned Monkey Island and Halo: Combat Evolved Anniversary edition, gamers have the option to switch back to the original quality, just to remind themselves how much of a difference hi-def really makes.
There's also a host of on-line modes thrown into the mix, offering even more reasons to download a copy and attempt to reclaim those glory days of veracious Hadouken and fliptastic Sonic Booms.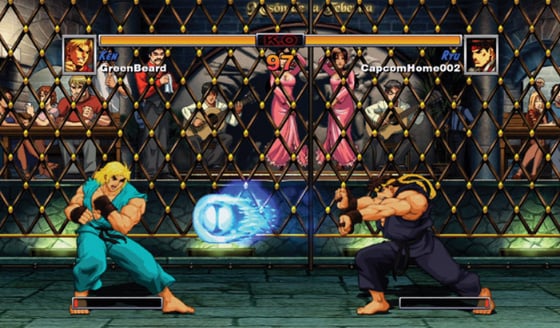 Reg Rating 85%
Price £15
Platform(s) PS3, Xbox 360
More info Capcom
Tomb Raider Trilogy

Lara Croft returns bosoming with pride, in an excellent chance to revisit second-gen Tomb Raider titles in HD grandeur.
Buzz Monkey Software focused its efforts on Tomb Raider: Legend and Tomb Raider: Anniversary – both polished with 720p graphics. The set also includes 2008's Tomb Raider: Underworld, though that was originally launched in HD anyway.
New features include the standard PSN Trophy support, plus various related avatars, and a couple theme packs for good measure.
The transition to HD is smooth and picking up all three games for such a low price shouldn't be sniffed at. If you're into games à la Uncharted and Just Cause, then this will be right up your alley. Use Ms. Croft's tools and skills to explore dangerous tombs, tackling traps and tricky puzzles along the way.

Reg Rating 80%
Price £12
Platform(s) PS3
More info Tomb Raider
Tom Clancy's Splinter Cell Trilogy

Another compilation of HD remasters for the PlayStation 3 sees the critically acclaimed Splinter Cell revisited with graphical enhancements.
The more elaborate PC versions of Splinter Cell, Splinter Cell: Pandora Tomorrow and Splinter Cell: Chaos Theory are all available on this one PS3 disc.
As with other Ubisoft refurbishments, they only run in 720p with 30fps graphics, but nevertheless look superb and a serious step up from the PS2 originals. Cutscenes have been left intact, though, and do show their age, but the addition of 3D support and PSN Trophies is certainly welcome.
Chaos Theory looks particularly impressive and even though all multiplayer aspects have been discarded, the single-player campaign is as gripping as ever.
If you're into stealthy adventures and have never tried SC, then you're missing out. Play as NSA Third Echelon operative Sam Fisher as he keeps to the shadows and uses an array of top tech in order to complete his various missions. It's neck-snappingly brilliant and well worth a look. ®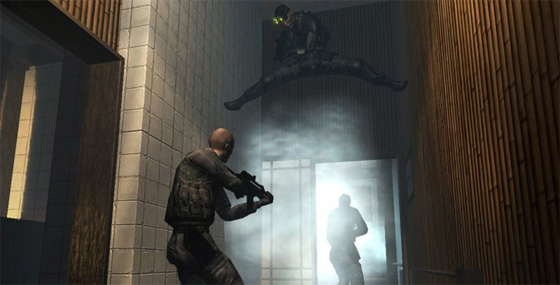 Reg Rating 85%
Price £15
Platform(s) PS3, PC
More info Ubisoft