Original URL: https://www.theregister.co.uk/2011/11/17/connor_on_interviews/
Think your CV is crap? Your interview skills are worse
Really, why do you even bother...
Posted in Business, 17th November 2011 11:00 GMT
The applicant stared like a rabbit caught in headlights at the interviewer.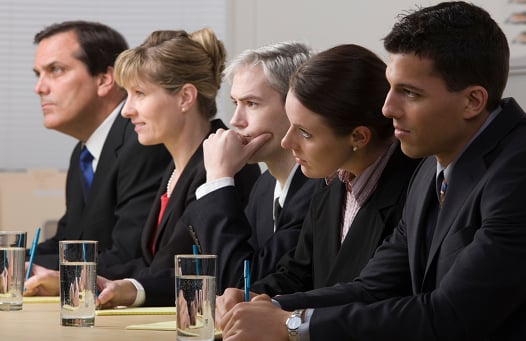 Image via Shutterstock
He did not have a clue how to answer the question, so he decided to mumble something unintelligible because it would help him sound more clever as he racked his brain.
Was it a fearsome query about lambda functions or spanning trees do you think ?
No. It was: "What was the last book you read?" and he had managed to get it wrong. Quite impressively so. But not in a good way.
The iron rule of interviews is that every single word on your CV is a possible source of questions and that should be something that works in your favour – even if it includes interests and education and not just skills. It's always easier to pass a test when you know what direction the questions are coming from, which just makes you look worse when you don't get them right.
One applicant I interviewed couldn't tell me which optional modules she had taken on her degree. No she wasn't 50, like me; she was less than a year out of university.
Your CV was what got you the interview, so you should make sure you can back it up. Once you've had a few jobs, you risk looking bad when they throw a question about a skill you last used two to three years ago.
Interviews are sampling processes. They can't hope to cover everything you've said you've done, so any gap between the CV's claims and the reality gets a lot of attention. Also they may be as interested in the older skill as your current one, so skim a manual or two just to warm up the grey matter.
Don't complain about horrible bosses ... we ARE horrible bosses
Sometimes I hear from a candidate that his current boss is a shambling moron whose personality is an unstable mix of dishonesty and ignorance barely held together by malicious greed. His management style draws upon both forms of Marxism – Groucho and Karl. He can recite The Art of War from memory and he frequently quotes from it at meetings (in the original Chinese of course). You feel you have to leave now or you and he will settle your disputes with knives.
The IT at your department looks like it's run by monkeys, the management are in league with Al Qaeda, HR is outsourced to Resource Solutions, compliance has been infiltrated by Accenture and Jack Bauer has told you that the back office wants you dead.
Today you found a live rat in your coffee.
If the recruitment process is working properly, (yes I know that's a big if) then the CVs will look a lot like each other and often be filtered by people who don't know your speciality, so 20 per cent of your value can be the brand image of the firm you are working for. Sometimes I get told explicitly that they want people from top firms, so slagging it not only makes you look difficult to manage, but also undermines their decision to interview you.
Don't look back in anger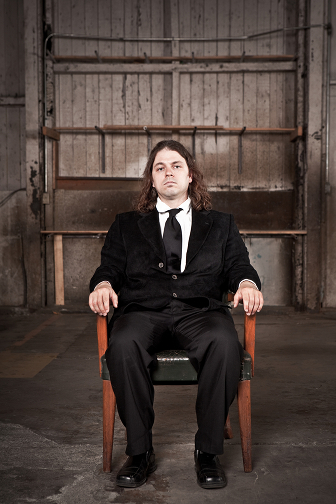 It's not an interrogation... oh wait, it kind of is. Image via Shutterstock
A good tone is "more in sorrow than in anger", seeing the end of your current role as perhaps based upon having done the work you were hired for, mixed with some enthusiasm for the next job. That last term is important. I get feedback from employers that some candidates lose points simply by showing no real interest in their work. Their view is that if you can't look interested when you're trying to sell yourself, will you be committed to the work ?
After my last article I received harsh feedback saying that some of you aren't salesmen. You are wrong, you are selling something very expensive: your time.
Try using Google. A mere 30 minutes looking up basic info about a firm can make you look so much better at interview.
As a techie you might think that the business of your employer is nothing to do with you, which is a terrible mistake. Increasingly interview processes include "the business" side of things, which feels it has some value to add. They are often wrong about this, but it's still your problem, since they won't understand how impressive it is to have forced Lotus Notes to have worked for a whole month without a major failure. The business side often has a veto, so you need to show that even if you will never even see an email from a customer, you know what they are.
Paris is a suburb of London
If you're travelling a serious distance to your interview, for example from Paris to London, remember you've been hot and sweaty and may be spending a day in a small room with poor ventilation... and yes that is a real complaint from interviewers.
Timekeeping
I feel silly even writing this, but turning up late is just so bad. Most managers see interviewing as having a real impact on their actual work, not only that but if you are stressed after getting there your performance goes down hard. Aim to get there early enough to grab a coffee beforehand, but don't turn up much too early either, since that can irk the hiring manager as well.
And be polite
Your mother told you that manners would be important one day and failing to show basic courtesy has cost good people jobs they deserved. It depresses me that people need to be told that when someone enters the room, you stand up, offer your hand and smile. You say thanks when given anything from coffee to a pen, because this is part of...
The Pub Test
You spend more time with the people you work with than those you sleep with and both types want to be confident that it's not going to be too painful.
Yes I know some techies have personalities that combine the worst traits of Klingons, evangelicals and accountants. I've even hired some, and a few of my ex-managers might have some comments, but given the choice a manager will hire the person he thinks he will get on with best and as above some of the people making decisions can't evaluate your ability, so take the easy option.
A bit of smiling and sounding enthusiastic can't be that hard can it?
'Team players'
Actually, I know how hard it can be since many of us think sounding too keen sounds fake. This simply means you need to practise, in shops, and on colleagues and friends if you have some.
Managers like "team players". And yes I know most tech work is single combat between man and machine, but they want an easy life, so often you get the stupid question "Can you work in teams"?
This has two wrong answers: "no" and "yes". Yes is a bad response because anyone who has ever been trained to interview wants examples not just assertions. Find a situation where you enjoyed working in a team, preferably before you go to the interview since for some of us, recalling a pleasant team experience is not something we can do in real time.
That's part of a deeper truth. You need to sprinkle the words "team" and "enjoy" into your conversation. The more you think this advice is stupid, the more you need to do it.
Please stop digging
The best jobs are almost by definition on the edge of what you can do, so expect to get at least one thing wrong. I've seen people just collapse at this point, floundering around with increasingly bogus and irrelevant answers.
You must draw a line under a failure and honestly admitting your limits is actually good for your case since it shows honesty. It may shock you to learn that not everyone is completely truthful in applying for jobs. Trust me, I'm a headhunter, and it does happen. That means it is worth explicitly mentioning a limit because it helps the employer believe the other things you say.
Experienced people sometimes screw up when asked a seemingly easy question like how many registry hives there are in Windows, what a protected function is or how long a 10base-T cable can be.
Part of that is because you've focused too hard recently on the things you need to know for the project in hand, driving out trivia.
One of the most common programming questions is around the "tortoise and hare" algorithm, which is so entirely useless that I worked for >25 years as a programmer without ever feeling the need for it.
That nonsense means you need to search for common interview questions for your speciality, because frankly that is how some interviewers come up with them. Remember you may be being hired because they don't have anyone who does what you do, so they can't ask good questions, or in some cases the boss wants to keep the hiring process under his thumb and resolutely refuses to get in a junior who knows what he or she is talking about.
At IBM I once recall saying to a manager: "And if he smiles when you say this, he's probably OK" since I was only a contractor and therefore too scummy to see candidates.
A little something for HR
In the words of a friend, the head of HR for a household name firm, her job is to "protect management" from the staff. This captures how many HR people see their job when doing the HR interview. They are trying to catch "rogues", people who've managed to get one past the hiring managers.
Their principal weapon is inconsistency. They focus hard on gaps in employment and things that aren't 100 per cent as they seem and they are pretty implacable if they find anything that is less than truthful. That is where the soft bits of your CV can trip you up in the way I explained at the start of this article.
As I wrote in my last piece, you really ought not to be surprised by most of this, but it's a tough market that may be getting worse. Even a slight improvement in your interview skills, or simply avoiding some common screwups, can make the difference between a good job and working in local government. ®