Original URL: http://www.theregister.co.uk/2011/11/14/sony_charges_psp_owners_to_port_games_to_vita/
PSP owners must pay to port games to PS Vita
Pay for UMD passport
Posted in Personal Tech, 14th November 2011 09:01 GMT
Sony has released details how PlayStation Portable users can continue to play their UMD titles on the upcoming PS Vita.
Of course, the Vita lacks a UMD drive, so to play the old titles, Sony has come up with a device called UMD Passport, set to launch in Japan on 6 December and presumably over here in February 2012 when the PS Vita arrives in Europe.
Gamers must download a free app to the PSP, which will register the disk through the user's PSN account. When this is done, the UMD will be available for download on the PS Vita. But there's a catch: the game isn't free free.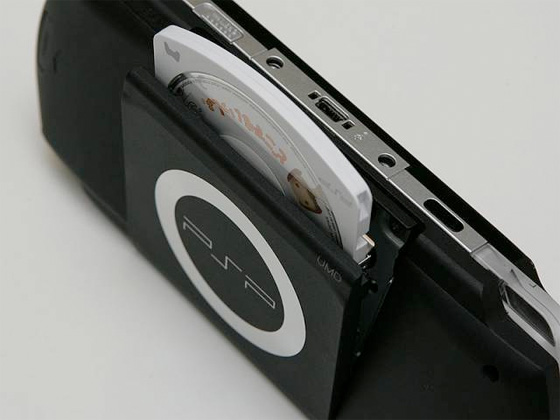 As it stands 40 companies will offer 200 UMD titles through the UMD Passport program. If you own the game, you can download them for an "agreeable price".
By that, Sony means between ¥100 (80p) and ¥2,400 (£19). So in order to get the games you've already purchased on your shiny new Vita, you'll have to pay for them again. Sounds a bit unfair, no?
The PlayStation Vita goes on sale in Japan on 17 December. It launches in the UK on 22 February 2012. You can read our initial thoughts from a hands-on with the PS Vita here on Reg Hardware. ®