Original URL: https://www.theregister.co.uk/2011/11/14/lego_movie_gets_green_light/
Lego movie greenlighted by Warner Bros
May be mangled by live action/animation hybrid platform
Posted in Policy, 14th November 2011 14:19 GMT
Film studio Warner Bros has given the green light to its animated Lego movie, which is now expected to be released in 2014.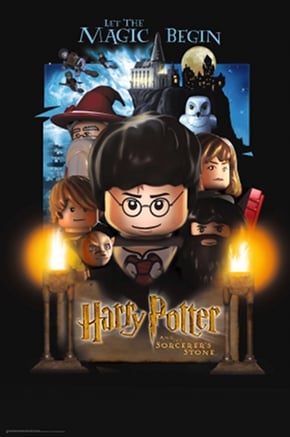 Harry Potter Lego game poster (click to enlarge) Credit: Warner/TT Games
The studio has struck up a deal with the Aussie special effects cartoon house Animal Logic, which put together movies like Happy Feet and Legend of the Guardians: The Owls of Ga'hoole, to do the animation, according to Variety.
But before you get too excited about the prospect of yellow-headed adventure akin to much-loved video games like Indiana Jones and the Star Wars series, be warned, Warner has decided to mix some live action into the animation.
The hybrid movie, a much-maligned platform that arguably only worked once for Who Framed Roger Rabbit 23 years ago, is a risky move for the existing audience for Lego, ie, kids, hypercritical adult gaming fanbois, and even more hypercritical adults who loved Lego as a kid.
The film, whose plot is being kept under wraps, has been approved for an incentive from the Australian government and one from the state of New South Wales. Details are expected to be released at a Sydney news conference next week, when production is due to start and casting for the live action characters is set to begin in January.
Warner Bros has been working on the concept of a Lego movie for the last three years and producers have made several trips to Denmark to work with Lego execs on the plans.
The two companies have been partners for several years now, bringing out toys and video games to complement studio successes including the Batman and Harry Potter franchises. ®