Original URL: https://www.theregister.co.uk/2011/11/14/apple_recalls_first_generation_ipod_nano/
Apple recalls first iPod Nanos over battery flaw
Music player a 'rare safety risk'
Posted in Personal Tech, 14th November 2011 10:21 GMT
Apple is asking for its six-year-old first-generation iPod Nano back.
Having uncovered a "very rare" instance in which the music player may overheat "and pose a safety risk", Apple is replacing them.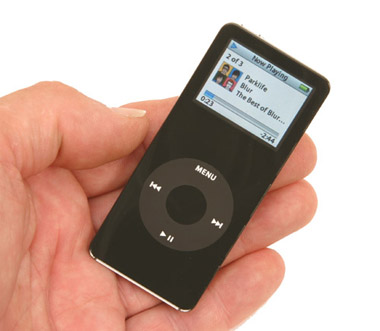 "This issue has been traced to a single battery supplier that produced batteries with a manufacturing defect," Apple said. "While the possibility of an incident is rare, the likelihood increases as the battery ages."
The first iPod Nano was released in September 2005. The recall covers all Nanos made between that date and December 2006.
Own an iPod Nano 1G? Check whether it's covered by the recall at Apple's website.
If it is, Apple will send you a box in which to return the player. Six weeks later, you'll receive your replacement. Will it be a new Nano 1G or a more recent model? Apple didn't say. ®