Original URL: https://www.theregister.co.uk/2011/11/12/ten_blu_ray_movies_of_2011/
Ten... best Blu-ray movies of 2011
Disc Assessment
Posted in Personal Tech, 12th November 2011 08:00 GMT
Round-up If you've recently migrated to Blu-ray, or are already a dyed-in-the-wool evangelist, you'll doubtless have developed an uncontrollable compulsion to build a collection of 1080p platters. But what releases deserve your attention? To provide answers of a sort, I've compiled this invaluable (and not at all off-the-cuff) guide to the best Blu-ray discs of 2011. 

Gongs (shall we call them Reggies?) are distributed in faux BAFTA category style, if only because it allows chalk to be lauded next to cheese. Feel free to concur, debate or disparage in the comments section.
Tron: Legacy

Best Blu-ray picture quality

While there have been some great looking discs this year, edging past them all in terms of unbridled image quality is Tron: Legacy. Best seen flat (but still mighty impressive in 3D) it takes the potentially difficult perpetual night of Disney's Grid and makes it stunningly beautiful – never more so when the ultra-sharp, shot-for-Imax 16:9 sequences kick in.
Despite deep blacks and gradated shadows, images bristle with fine detail. No matter how hard you look, there are no artefacts, no banded colours or crushed blacks. This is a high definition image of quite exquisite quality.
Akira


Best Blu-ray sound quality

From the Daft Punk powered-Tron sequel to The Lord of the Rings Extended Editions (via countless other cookie-cutter blockbusters), you'll find plenty of bit-perfect soundtracks that take full advantage of the hi-res multichannel capability of Blu-ray. But if you want to hear the best that BD can bring to the table, you need to look way back.
Anime classic Akira arrived on Blu-ray in the UK this year with a soundtrack described by its makers as Hypersonic – in point of fact 24-bit 192kHz Dolby TrueHD. Such clarity pushes the envelope in terms of fidelity and eclipses by a post-apocalyptic mile movie soundtracks mastered at the standard 24bit 48kHz. You'll need decent kit to appreciate the levels of sonic detail on this platter, but it paints an aural picture that's more nuanced than anything else available. If only all film soundtracks were so lavishly appointed.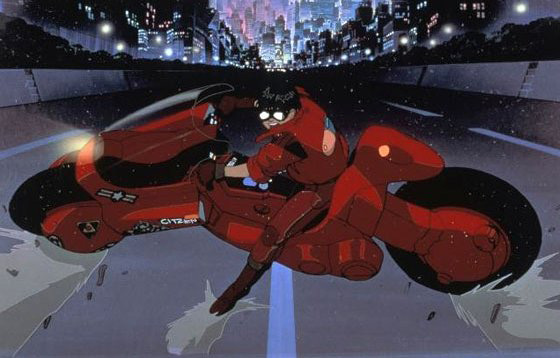 Star Wars Original Trilogy

Best Blu-ray reissue

The doors to the vault of popular cinema have finally been blown open for BD. From West Side Story to Scarface, catalogue titles have never been more welcome. My pick-of the reissues though is one people actually wanted to buy. Indeed, it's the biggest selling Blu-ray reissue in the galaxy: Star Wars: The Original trilogy.
This three disc set features the sharpest versions of A New Hope, The Empire Strikes Back and Return of the Jedi seen to date, plus new and archival audio interviews for each. Lucasfilm's archivists have done a marvellous job re-minting both sound and vision, particularly given the budgetary constraints on the original film. The Force is still strong with this set.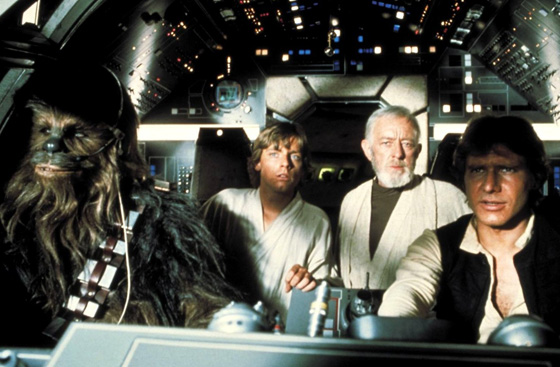 Resident Evil: Afterlife

Best Blu-ray 3D


This is certain to be a contentious category, particularly given how vocal 3D naysayers tend to be, but it's also one that's difficult to ignore. My winner transpired to be an easy pick though, given that the vast majority of 3D released on disc has been 'toons or post-produced tosh.
Paul W.S. Anderson's RE: Afterlife is neither. Shot with Cameron's 3D Fusion Camera system, I'm happy to argue that it uses its 3D remarkably well. From the opening contagion title sequence, to the water-lashed slo-mo battle featuring Ali Larter, Milla Jovovich and the Axeman, this title rewards you for putting up with cumbersome spex.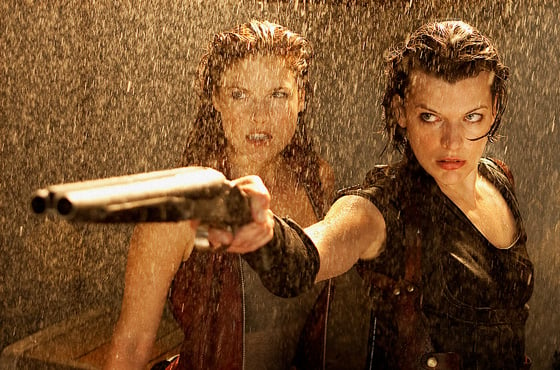 Despicable Me
Best Blu-ray animation

With its candy-colour palette, adorable character design and above average voice cast, Despicable Me was always a shoe-in for this category. 
 While this schmaltzy tale of the world's greatest super-villain – who meets his match when three cute orphans turn up on his doorstep – may not be the most inventive of yarns, it stands multiple viewings and shows pretty much every other Blu-ray animation a clean pair of heels (only Chico & Rita comes close).
While available in both 2D and 3D iterations, my advice is pick up the former. With nothing to dim the quality of the scribbles, it's a wonderful example of hi-def pop art.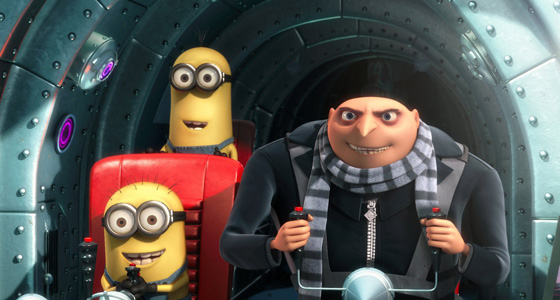 Lord of the Rings Extended Edition Trilogy



Best Blu-ray box set

There can only be one box set to rule them all – and that's The Lord of the Rings extended edition collection. This incredible 15 disc package combines the longer cuts of Jackson's Tolkien on Blu-ray with copious extras (some new but many old) on DVD. When you factor in the running time of the various audio commentary tracks, this set can lay claim to over 700 hours of supplemental material.
As an audiovisual experience, this trilogy also takes some beating: the movies look terrific in HD (at times spectacularly so) and the 6.1-channel DTS-HD Master Audio sound mixes are reference quality. Trouble is, once you start watching it's difficult to pull yourself away from Middle Earth.
Return to Jurassic Park


Best Blu-ray Extra

It's reassuring to note that premium Blu-ray releases seem to be moving away from fluffy EPK extras. Instead, they are coming with supplemental material that's often every bit as enthralling as the movies they support. Getting my vote for the best of the year is Return to Jurassic Park, found on the JP Blu-ray trilogy release. It's a refreshingly candid look back at the making of the three movies, as remembered by the director down, shot in HD and supported by copious archive material. Not quite 65 million years in the making, but close.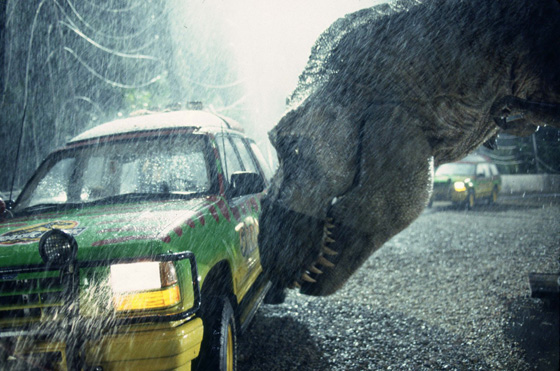 The Bridge on the River Kwai
Best Blu-ray Restoration

So impressive is this restoration you'd be forgiven for thinking that Sony Pictures had press-ganged a small army of PoWs to work on it. In point of fact it's actually Grover Crisp and his team at Sony Colorworks who deserve the plaudits. Re-scanned in 4K from the original negative and painstakingly repainted with digital tools, this is David Lean's classic as it's never been seen before: crisp, clean and vibrantly coloured. The audio has also been given a DTS HD MA 5.1 remix, but it's modest in terms of the surround licks, keeping it as close to the original as possible.

Dr Who season 6
Best TV on Blu-ray

Another heavily saturated category with plenty of meritorious contenders, from The Walking Dead to Spartacus: Blood and Sand. But getting the nod is something closer to home, the complete sixth season (sic) of Dr Who. Densely plotted, beautifully rendered in hi-def and played with engaging vim, this set contains some of Matt Smith's best outings as the Doctor.
Four episodes in this set come with commentary tracks (The Impossible Astronaut, The Doctor's Wife, A Good Man Goes To War, and The Wedding of River Song), assorted Doctor Who Confidentials, the Comic Relief mini Space & Time and the Xmas special A Christmas Carol. Rounding off the package are five new mini-episodes, written for the release by Steven Moffat, partnered with a matching Confidential short. Who wouldn't want a copy?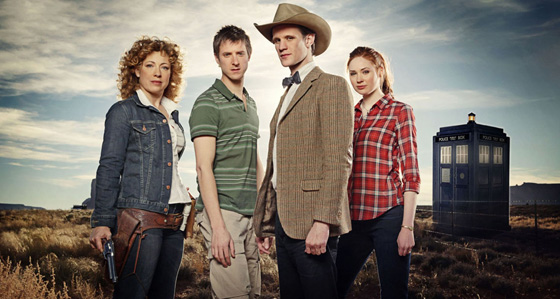 Sucker Punch - Chapter 4


Best Blu-ray demo sequence

Zack Synder's controversial fantasy may have been vilified by the mainstream press when it was released theatrically, but they clearly didn't see it for what it is: a heart-felt love letter to audio-visual excess. I say, if you want sedate drama, tune into Downton Abbey. With a state of the art 5.1 DTS HD MA score, stylised HD imagery and cut-scene aesthetics, this BD is nothing but visceral, grin-inducing demo material. For proof I offer Chapter 4, in which heroine Babydoll takes on three giant Samurai demons with nowt but a long sword and pig-tails. In your face, respectable po-faced critics. ®