Original URL: https://www.theregister.co.uk/2011/11/11/review_sony_ericsson_live_with_walkman/
Sony Ericsson Live with Walkman
Toe-tapping talker
Posted in Personal Tech, 11th November 2011 12:33 GMT
Review Sony Ericsson is still producing standalone Walkman devices, but the natural home for the oldest portable music player brand these days is on a phone. The Live With Walkman delivers the latest version of the music player in an Android phone with a 5Mp camera and a nippy 1GHz processor.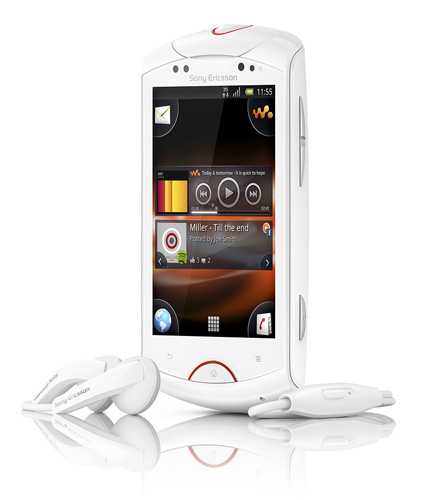 Sony Ericsson Live with Walkman
The awkwardly named Live with Walkman is a neat handful, though at 106 x 56 x 14mm it's not particularly slim. The 3.2in screen offers so-so 480 x 320-pixel resolution, which is perfectly fine for web browsing, as well as viewing pictures and documents, but not in the top tier for movie watching.
It's running Android 2.3.4 Gingerbread, so it features potentially useful extras like support for video calling and NFC (Near Field Communication) so you'll be able to make payments from your mobile if and when the system takes off.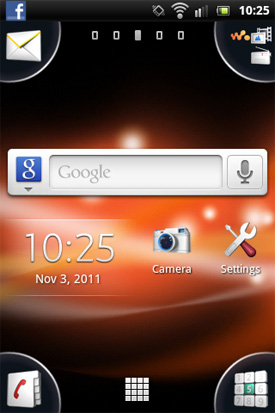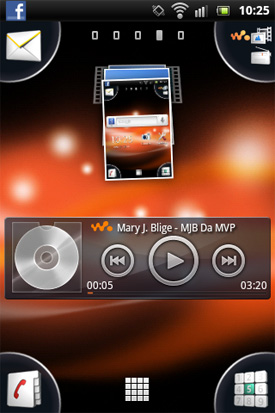 Homescreen widgets
Sony Ericsson has also integrated its LiveDock system into Gingerbread, which allows you to turn your phone into a mini PC by adding USB peripherals such as a mouse, keyboard or gamepad. It's a nice idea, but finds a more natural home on SE phones with bigger screens, such as the Xperia Arc S.
As usual, it has Sony Ericsson's take on the standard Android graphics and widgets – that you can spread across its five screens – including the clever way it crams permanent shortcuts for phone, contacts, messaging and media into the corners of the smallish screen.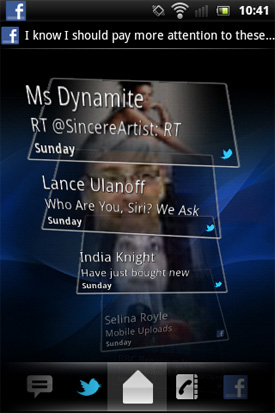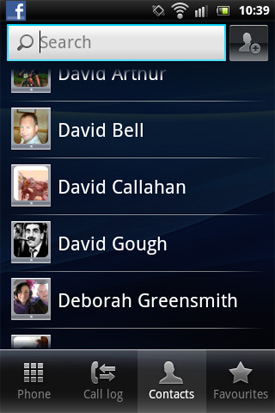 Social networking updates and contacts
The 1GHz processor is backed by 512MB of RAM and it's a nippy little device with little, if any, stumbling between apps and pacy page rendering from the browser. The performance of the SE Live with Walkman is borne out by its AnTuTu benchmark score of 2924, which has it on a par with the HTC Desire HD.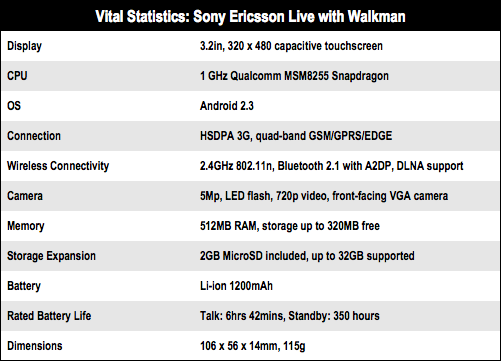 Play nice
The 5Mp camera includes auto focus and flash, and is packed with nifty features, including image stabilisation, macro mode, touch focus so you can set the point of focus where you want it, as well as options for smile and face detection and panorama shots.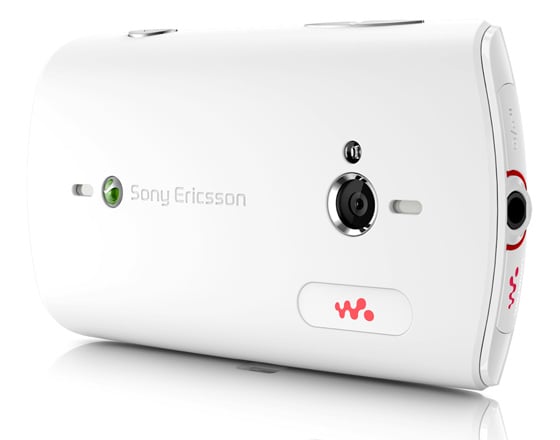 5Mp camera with 720p HD video capture
Also on board is Sony's 3D panorama feature, that with only one camera lens, delivers a somewhat contrived dimensional effect, rather than proper stereoscopic 3D. Video recording can go up to 720p HD which looks pretty good even when it's blown up to TV screen size.
Sample Shot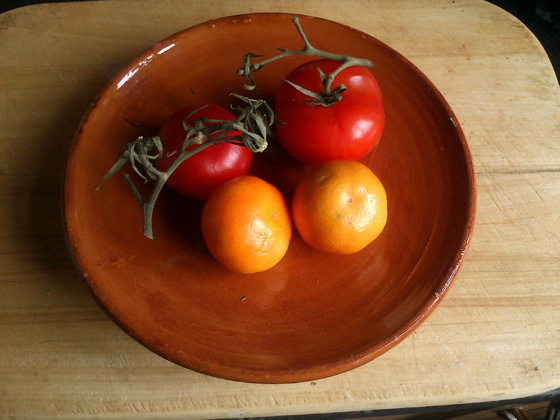 Click for a larger image
The Walkman music player is very much the star of the show here and has quite a few good things to recommend it, such as handy extras like the ability to search online for lyrics, video and artist info through Wikipedia. The supplied headphones are surprisingly good quality, delivering some impressively well controlled bass as well as a good, well balanced sound overall. There's also a ten-setting equalizer to help you find the sound you that best suits your tastes.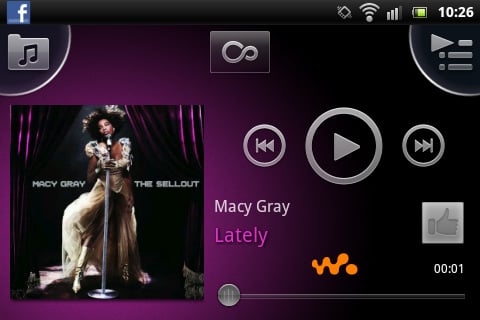 The music player takes centre stage on this handset
It includes Facebook integration too so you can instantly 'Like' your favourite tunes. In fact Facebook runs through this phone like a stick of rock, with similar integration for the picture gallery, phonebook and calendar as well as SE's Timescape, which pulls together all your social networking updates into a single stream.
There's an FM radio on board too, with SE's TrackID service so you can identify mystery tracks, and you can boost the paltry 320MB of onboard memory to of 32GB using microSD card. The 1200mAh battery seems a little bit underpowered however and I routinely got a little less than a full day's heavy use out of it.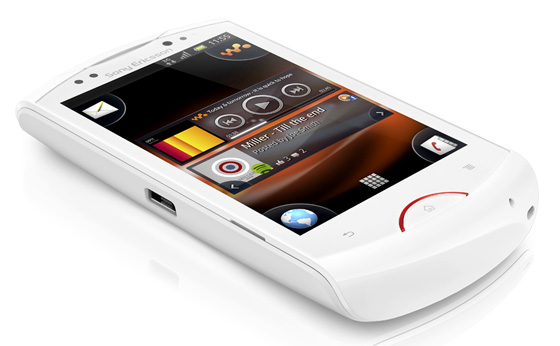 Sound features for mobile music on the move
Verdict
The Sony Ericsson Live with Walkman has a well equipped media player with the emphasis on music and a good quality camera too, but it's a pity that there's not a beefier battery on-board. ®
More Smartphone Reviews

Nokia
Lumia 800
RIM
BlackBerry
Torch 9860
Ten… Androids
to outshine
the iPhone 4S
HTC
Titan
Apple
iPhone 4S