Original URL: https://www.theregister.co.uk/2011/11/11/first_look_sony_ps_vita_handheld_gaming_console/
Hands on with the Sony PlayStation Vita
Touch me, play me
Posted in Personal Tech, 11th November 2011 07:00 GMT
First Look It seems fair to state that for a while now Sony's PSP handheld games console has been experiencing something of long and undignified death. Even the Japanese technology giant itself saw fit to limit PSP software releases to largely redundant updates of its EyePet and Invizimals franchises – a move hardly likely to cause a flagging system to reignite.

In fact, the tribulations of PSP's entire lifetime are many and well documented. Take the decision to equip the system with its own unique UMD data storage medium, for example. Not only did it make the system heavy and require the user to lug around discs, but it also asked consumers to dash out and re-buy their favourite movies on yet another platform.
Add to that what was, with hindsight, an incredibly expensive initial price point, a dearth of truly high-class games and the botched release of PSP Go – Sony's attempted digital download-only version – and it's no wonder the platform hasn't met with the success of, say, Nintendo's DS.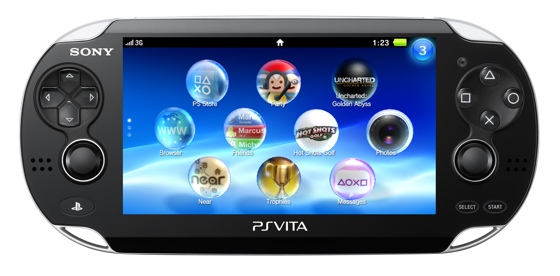 Doubly vogue: the PSP Vita has a touchscreen on the front...
Yet perhaps most deadly of all was competition from not just the predictable sources – Nintendo's DS in the main – but also from rise of the mobile phone as a gaming device. Lump these together and the Sony portable platform has the makings of a rapidly sinking ship.
Sony's answer, rather than simply run home with tail tucked firmly between its legs, has been to return to the fray. The PS Vita is the company's latest portable console and it packs a good deal more power than the PSP. It also acknowledges the current touch craze with the adoption of not just a touchscreen on the front but also a touchpad on the back, plus two analogue sticks.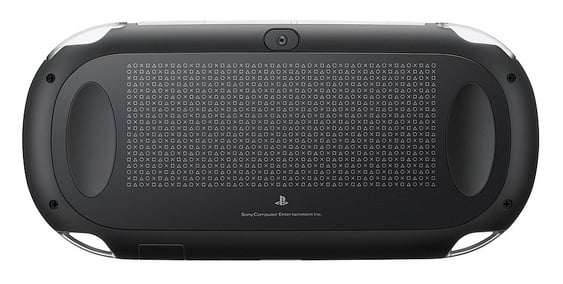 ...and a touchpad on the back
Functions aside, the PS Vita boasts an impressive first wave of titles, with not just a new episode in the Resistance series but, even better, an all new adventure for developer Naughty Dogs' roof-jumper par excellence Nathan Drake in Uncharted: Golden Abyss.
Of course, this being Sony, announced pricing details mean that its fledgling console's success is perhaps just as precarious as that of PSP. The comparatively high price of £280 with 3G and £230 with Wi-Fi is only £40 more than an entry-level PS3 Slim.
No, really, you shouldn't have.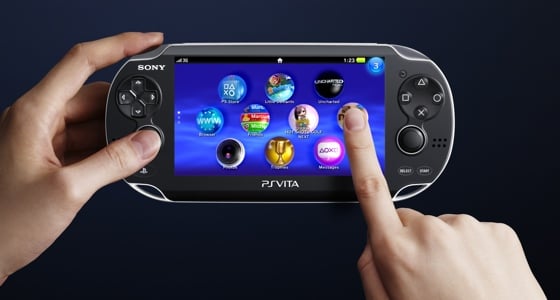 Press to play
And if that wasn't bad enough, Sony then announced the requirement of yet another bespoke memory stick at $125 for 32GB, which almost certain to be around £100 given the generous price converters when it comes to gaming tech.
No, really, you shouldn't have.
Lost weekend
To see if PS Vita is worthy of such outlay I was recently granted a whole weekend at home with an early, pre-release version of the device, so here's my two penn'th.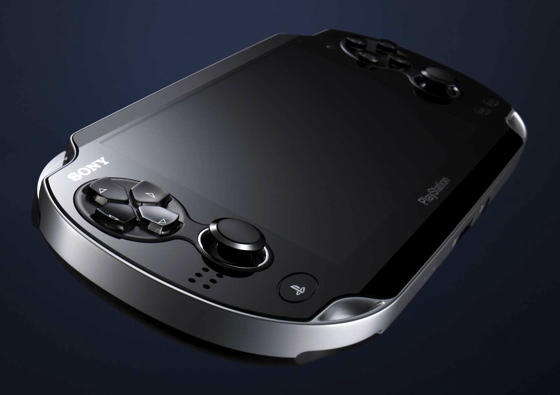 Unquestionably well produced
The Vita's build quality is as good as anything coming out of Apple or Nintendo. The console is reassuringly substantial with sleek curves and a pleasing finish, just don't expect to be carrying it in your back pocket.
The two sticks are well positioned, keeping thumb ache well at bay during my time with the console. The 5in, 960 x 544 display is a thing of beauty: bright, vivid and sporting a multitouch capability to boot.


Shoulder controllers at the top with dock and headset connectors at the bottom
Vita also hails the return to mainstream of the much maligned motion sensing Sixaxis tech – last seen with fellow vagabond, Lair, turning tricks for cash in seedy motel rooms – though it admittedly makes more sense here, where the screen moves with your motion.
At the heart of the PS Vita is a quad-core ARM Cortex-A9 processor with 512MB of Ram and quad-core PowerVR Series5XT SGXMP GPU with 128MB of VRam, along with a pair of cameras and stereo speakers. All impressive stuff, yet the actual games are the key to any console's success. A good job then that, judging from the demo code available for me to preview, there's already much to look forward to.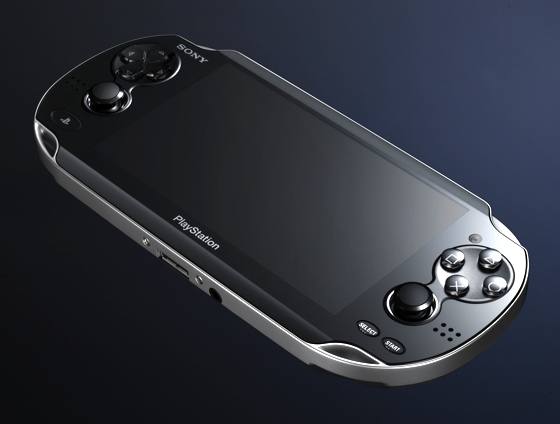 Two sticks gaming
Star of the show is undoubtedly the aforementioned Uncharted: Golden Abyss. Visually stunning and scarily close to its PS3 big brother – with amazing water effects and sense of scale – this game showcases the performance of Vita's touch and Sixaxis controls.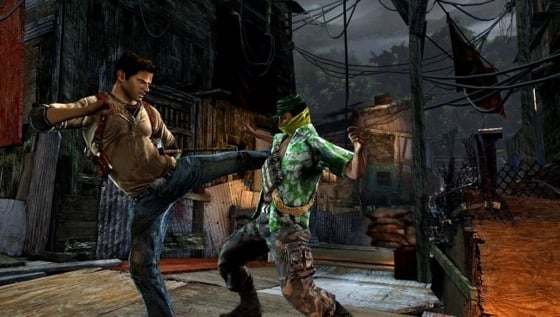 Uncharted Golden Abyss: Kick it
Guiding Drake, as he nimbly ascends crumbling cliff faces, is now accomplished by simply swiping in the desired direction. Momentum is gained, as he swings from beam-to-beam, by angling the Vita. Leaping crevasses is simply a matter of touching the opposing side.
No such thing as a free launch
Fire fights utilise similar ideas, for instance, Sixaxis' motion detection is used when zoomed in to snipe at unsuspecting goons.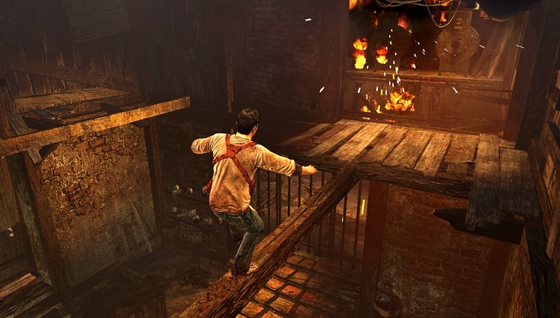 Raise the rafters
Super Stardust Delta and Frobisher Says! both demonstrate how the touchpad on the back of console can be used. The former includes a minigame, in which invading meteors, alien craft and the like can be crushed between finger and thumb in an action combining both touchscreens. Frobisher Says!, a riff on Nintendo's Wario Ware, requires the user to slavishly obey the commands of cockled public school boy Frobisher: "Scratch my back," he'll whine, the required action obvious.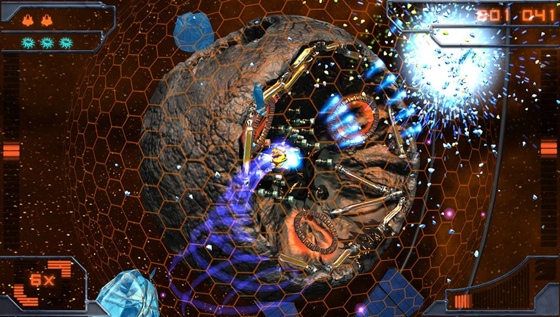 Super Stardust dust-up
Other demos were a mix of old franchises: Resistance Burning Skies, Everybody's Golf and the new and interesting, Reality Fighters and Little Deviants being among the offerings.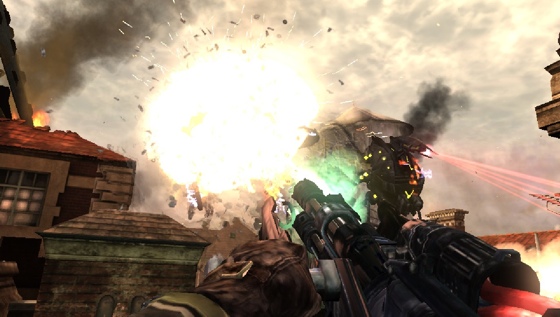 Having a blast
Resistance was exactly what you might expect, benefitting hugely from those dual sticks and implementing some interesting takes on the touchscreen controls, as a means to accurately throw grenades and swing Firefighter Tom Riley's axe at hapless chimera. Visually, it is somewhat lagging behind Uncharted, but Sony was at pains emphasise just how early these demos are, so I can forgive that for now.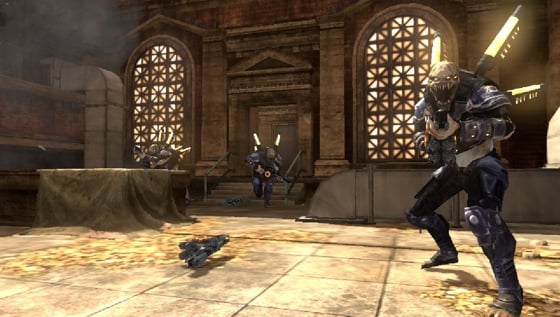 Improve your Resistance...
Reality Fighters and Little Deviants both make use of Vita's cameras, mixing gameplay with augmented reality by allowing users to map their face on to fighters, or using the user's current surroundings as a virtual battleground. While impressive, at this stage the feeling is that they come across like tech demos.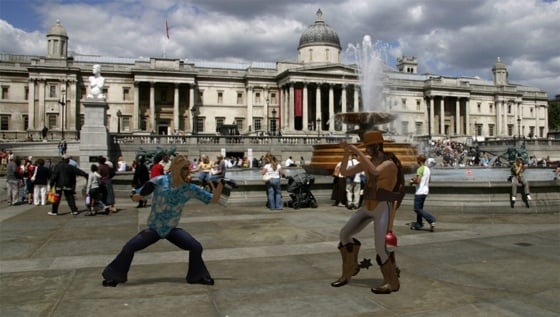 AR, it's Reality Fighters
Verdict
PS Vita does just about everything you desire a handheld games consoel to do, and sports visuals that, thanks to the compression of pixels on the smaller screen, are nothing short of sensational.
Sony is clearly gambling on the draw of such power in the face of competition from Nintendo, Apple and Android. But there's the question of pricing. Without discounts, consumers will be looking at day-one outlays of upwards of £400 - surely enough to make even the most ardent Sony fan wince, and making a 3DS-style early days price reduction inevitable. Food for thought. ®