Original URL: https://www.theregister.co.uk/2011/11/11/eleven_rock_films/
Eleven - if you will - rocktastic music movies
We go to 11 to celebrate Nigel Tufnel Day
Posted in Personal Tech, 11th November 2011 11:11 GMT
Round-up 11 November 2011 - 11/11/11 - is Nigel Tufnel Day, a day to celebrate pushing the envelope as far as it can possibly be pushed - and then pushing it one step beyond that.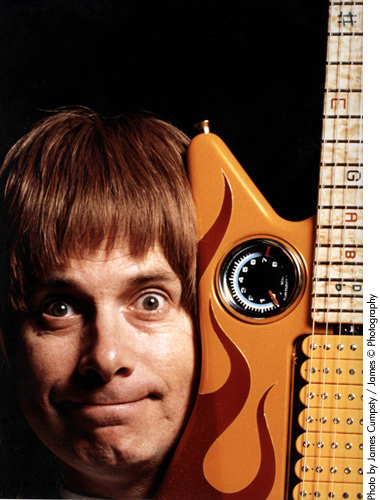 As Spinal Tap's lead guitarist would say: "An 'undred years ago, a great war - the greatest since the Romans - came to an end. It was all quiet on the Y Front. On the X Front. On the Z Front. On all the Fronts - and there were a lot o' Fronts.
"Silence reigned. The only sound to hear was the tweeting of little birds. I would like to fill that space with a nuclear barrage of rock to celebrate the power of 'eavy metal music to bring deadly enemies together in peace and quiet."
Who could disagree?
Here at Reg Hardware we're marking the need to turn the dials to - if you will - 11 by listing our ten - no, eleven - favourite rock films. Documentaries, bio-pics, comedies, tragedies - they're all here and they all mark the majesty of rock and the mystery of roll.
Missed one of your faves? Let us know in the comments.
24 Hour Party People

Loosely based on real events around the Madchester club scene of the late 1980s and early 1990s, 24 Hour Party People tells the rollercoaster tale of Factory Records, focusing on the career of head-honcho Tony Wilson, played by comedian Steve Coogan.
While some parts are clearly fictional to spice things up for the big screen, the story paints a graphic image of a city struck with rave fever. From Joy Division to New Order and, of course, the Happy Mondays, it illustrates a label that started as a nightclub and went on to conquer the UK music scene.
"Factory Records are not actually a company. We are an experiment in human nature," says Wilson during the film, which epitomises that very sentence, especially when human nature is skewed by excessive drug taking and egotistical mindsets.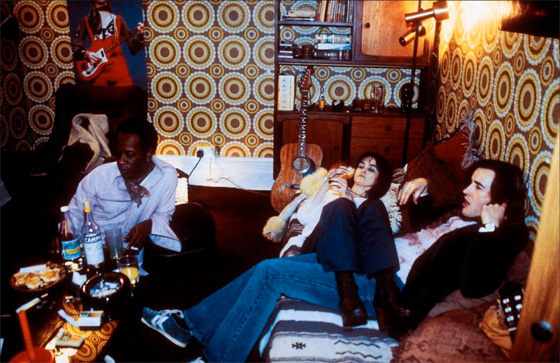 A Hard Days Night

The first film to feature the Fab Four, A Hard Days Night is a foundation for all rock films to come. A Hard Days Night follows The Beatles as they travel from Liverpool down to London for a TV appearance. With typical calamities along the way, such as rescuing Paul's weird grandfather and finding a missing Ringo Star, the film is an amusing look at a 'typical day' in the life of Britain's most famous band. It was also the first movie to ever be released on DVD. You learn something new every day.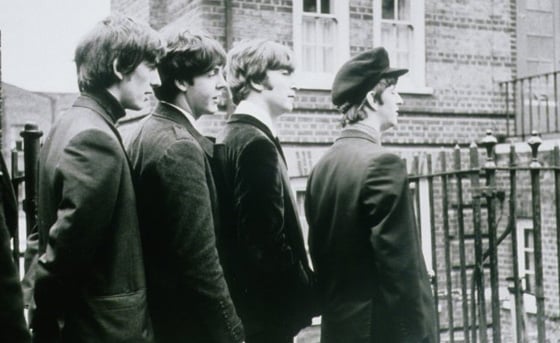 Almost Famous

Writer and director Cameron Crowe was an editor at Rolling Stone magazine for years before jumping ship to the movie biz, and Almost Famous draws on his experiences, telling the tale of an aspiring music journalist and his desire to make it big. Taken on tour with the band Stillwater, 15-year-old William Miller gets himself through numerous mishaps as he attempts to build his life, love and career.
Falling for groupie Penny Lane - who has stars in her eyes after a fling with Stillwater guitarist Russell Hammond - William finds himself intertwined in the rockstar lifestyle, while building a killer story he eventually struggles to publish. Full of jocular moments including a hilarious yet touching scene on an airplane, Almost Famous is a must see film for any music movie buff.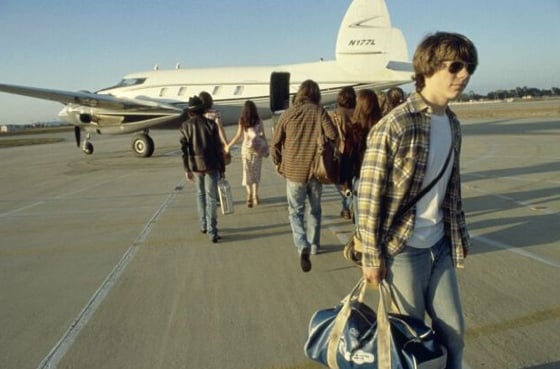 Reg Rating 90%
More info IMDB
Control

Control tells the tragic story of Joy Division front man Ian Curtis, tracing his battle through depression and difficulty in finding acceptance. It follows Curtis' life from 1973 to 1980, culminating in his suicide just as the band was preparing to conquer America.
Sam Riley pulls off the acting in grand proportions, slipping into the role of Curtis so spectacularly that it earned him a Most Promising Newcomer gong at the British Independent Film Awards. This depressing yet gripping biopic, filmed completely in black and white, will leave grown men in tears, especially as this was a musician who didn't take drugs and whose demise was one ultimately caused by an anxious life and his struggle with epilepsy.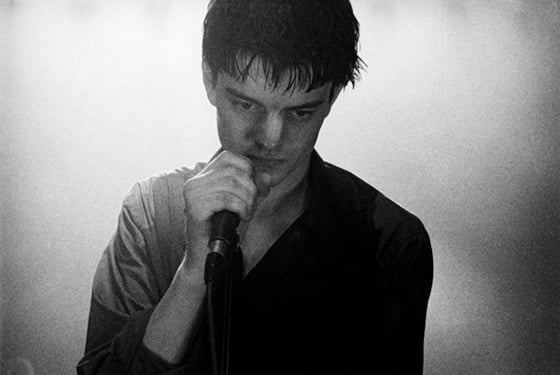 School of Rock

Jack Black smashes it in stringed fashion here, playing the role of over-enthusiastic wannabe rockstar, Dewey Finn. Kicked out of his own group, Finn sets up a band in school after covertly stealing his friend's role as supply teacher.
Finn takes the kids through various lessons in how to be a rocker and eventually enters them in a battle of the bands, with intentions of winning the $20,000 prize that will cover his rent.
The humorous but sentimental movie sees Black in one of his most memorable roles to date, breaking convention, drilling in the old school mindset of rock rebellion and informing parents that he has touched their kids through the medium of music.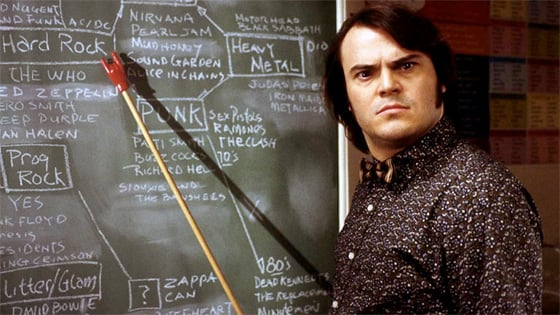 Sex & Drugs & Rock & Roll

Another biopic here, this time telling the story of Ian Dury and his rise to fame. The Blockheads frontman had an unsettled journey, contracting polio as a child and struggling through relationships as a result of his full-on lifestyle and uncontrollable impulses.
Andy Serkis steps into Dury's shoes, playing the anarchistic role perfectly, fighting back against an unfair society and making something of his creative juices, while, of course, as the title suggests, engaging in a lot of Sex & Drugs & Rock & Roll.
A great film in itself, yet the performance of Andy Serkis is deserving of particular praise as at times it's near impossible to tell the difference between the actor and Dury himself.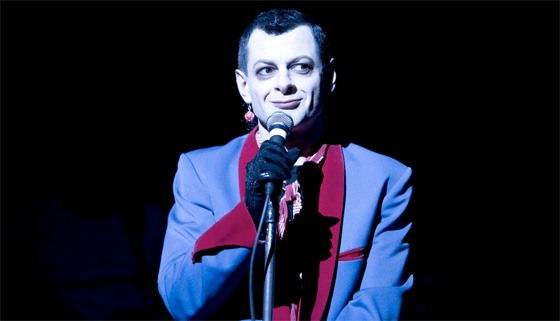 Reg Rating 75%
More info IMDB
Tenacious D in The Pick of Destiny

Funnyman Jack Black returns again here, this time in a fictional tale based on his own rockband Tenacious D, featuring co-star and guitarist Kyle Gass. It packs in an uproarious history of how the band came to be and how a guitar plectrum made from the tooth of Satan himself was all they needed to conquer the world of rock.
On the ridiculously silly journey to steal the Pick of Destiny from the rock history museum, JB ends up taking LSD and tripping with Sasquatch, has laughable fallouts with his fellow band member and has to use the power of his own knob to get him out of trouble. There's even a rockoff at the end with the Devil himself. What more do you need?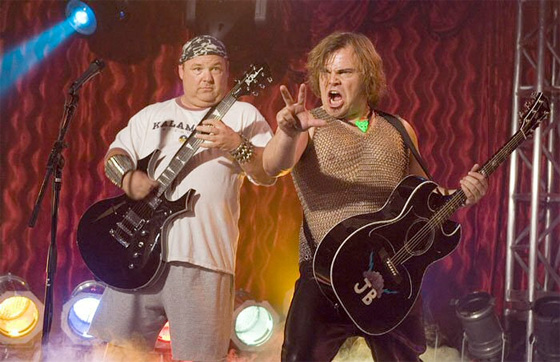 Reg Rating 70%
More info IMDB
The Rutles: All You Need is Cash

Released as a mockumentary for television in 1978, this was one of the first musical parodies, depicting the rise and fall of The Rutles, a band closely based on... well, you work it out...
Created by Monty Python legend Eric Idle and Bonzo Dog Doo-Dah Band maestro Neil Innes, The Rutles is a comedic masterpiece full of crack-up moments. Packed with skits that portray incidents in The Beatles journey through mega-fame, as well as a heap of songs that sound very much like Fab Four classics, the film is a must-see for anyone who likes a good laugh.
While most of the real Beatles found the film funny and were happy for the blatant copyright issues to be wavered, Paul McCartney was supposedly rather frosty on it at first and initially wouldn't 'let it be'.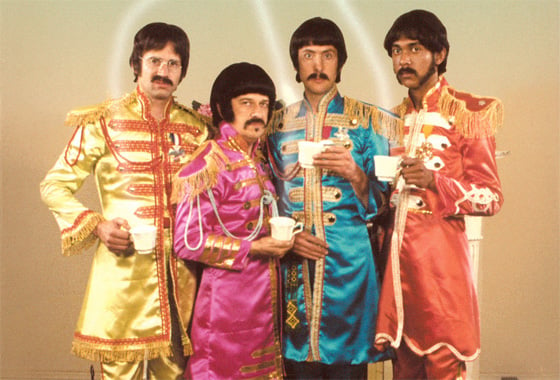 Reg Rating 75%
More info IMDB
The Wall

Pink Floyd's masterpiece is the mesmerising tale of Pink, a highly disturbed rock star who goes from one extreme to the next as he fails to cope with the an absent dad, fame, the infidelity of his wife, the tyranny of school and the post-war austerity years.
The soundtrack, of course, is Pink Floyd's 1979 album of the same name, which plays from start to finish, attaching further meaning to the words of each song through the medium of film.
Bob Geldof takes centre stage as Pink and plays the part well, dealing with the effects of a troubled childhood to a drug-fuelled rock lifestyle - and losing his marbles as a result.
With daunting animations – based on drawings by Gerald Scarfe – packed with majestic metaphors and tones of a Freudian nature, The Wall is an epic that even those not so fond of Pink Floyd should sit down and watch.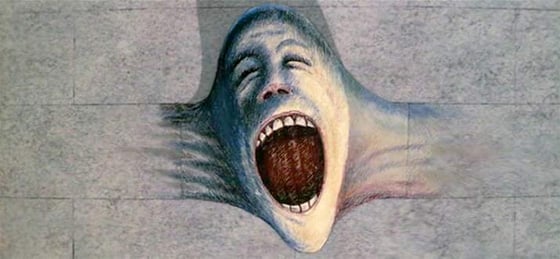 Walk the Line

2005's look at the life of country-rock legend Johnny Cash lit up the world of cinema and won numerous awards. From Cash's early days on a cotton farm to the meteoric rise to fame, Walk the Line covers the life of one of America's all-time musical greats.
Actor-turned-rapper Joaquin Phoenix takes on the lead role, with Reese Witherspoon in the shoes of June Carter, the woman Cash decides he wants to spend his life with. As usual, no music biopic is complete without a serious dose of instability and psychological distress, on the way dealing with relationship issues, religious beliefs and, of course, Cash's ongoing problems with drugs and booze.
Both actors were so electric in their roles that they each received Academy Award nominations, with Witherspoon eventually taking home the gong.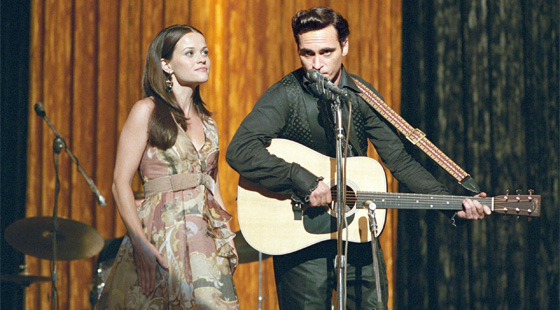 This is Spinal Tap

Which brings us to number 11, the ultimate - if you will - rockumentary, 1984's This is Spinal Tap. A satirical look at the crazy lifestyle of heavy metal bands, the murky compromises made behind the music biz scenes, the film deals with the way such groups go about their business.
The movie covers a fictional tour in which British band Spinal Tap is busy promoting its new album, Smell the Glove. Predictably stupid, the band take part in various interviews and fall flat on their face as they try to be taken seriously.
Featuring drummers that keep getting killed along the way and the famous amplifier that turns up to 11, Spinal Tap lives on today as probably the most memorable rock film of all time. Certainly the funniest.
With much of the flick improvised by the cast, the three main stars were credited as writers too and the film was even inducted into the US National Film Registry after it was seen as "culturally, historically, or aesthetically significant" by the Library of Congress.
If rock isn't your thing, then you may see some familiar faces amid the Folksmen of A Mighty Wind. ®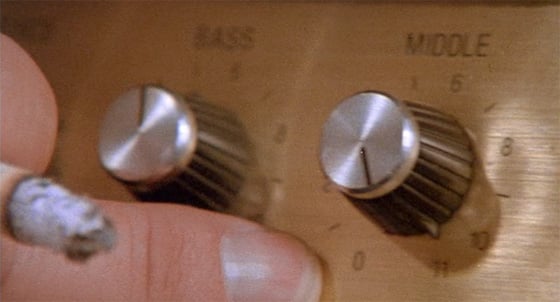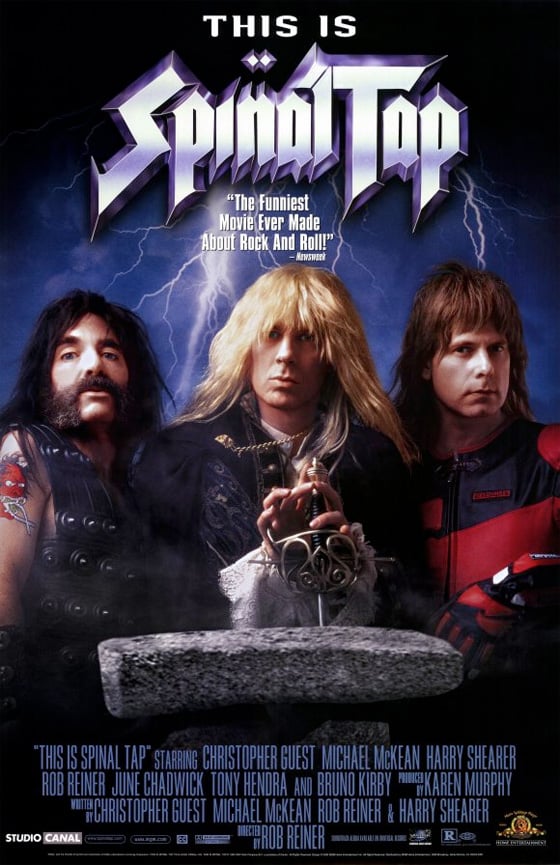 Reg Rating 111%
More info IMDB