Original URL: https://www.theregister.co.uk/2011/11/10/review_nokia_lumia_800_windows_phone_7_mango_smartphone/
Nokia Lumia 800
Finn Win phone comes out fighting
Posted in Personal Tech, 10th November 2011 07:00 GMT
Review For the first time in ages, it's possible to recommend a Nokia phone to somebody in the pub. Nokia's first Windows-based device is the company's most attractive consumer product for some years, at least in the modern era of touchscreen smartphones.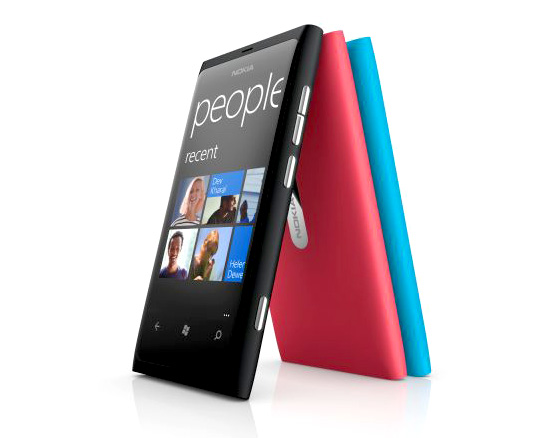 A reversal of fortune? Nokia's Lumia 800:
Nokia simply hasn't had a decent competitor to Apple or Android. And while Apple will have little to fear from the Lumia 800 – enjoying such market advantages as AirPlay, third party peripherals, and a great range of games, applications and content through its App Store – WinPho 7 now offers a better experience for ordinary punters than its Android rivals.
That said, there are some caveats. A couple of avoidable design flaws will mar the experience over the long term; and Microsoft's software, while striking and sophisticated, is most definitely at an early stage of maturity.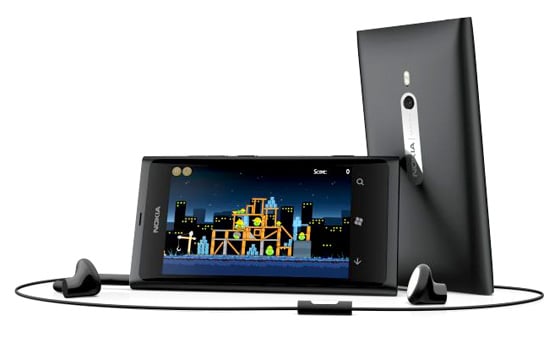 Nokia hardware tries on Microsoft clothes
Nokia loyalists may miss such long-standing features as profiles, rapid address book lookups, and memory card expansion. Battery life is below the standards the company would accept. Nokia will need to work hard to restore these to its portfolio. It's customary to start with a description of the hardware, but the Lumia is really all about the software – a big break for Nokia, and in most cases a considerable improvement over what it's been able to offer before.
First impressions of the software are likely to be very positive – out of the box you're up and running very quickly – there's no mandatory sign up procedure or authentication against another device. And right away, it's handling the basics of communications with less friction than anything Nokia has offered since the days of monochrome LED phones.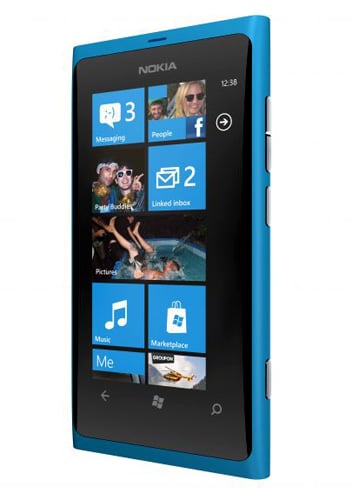 WinPho 7 is a major departure from earlier MS phone offerings
But be prepared for a seismic shock – this is not some superficial makeover of the traditional PDA-style phone. Microsoft made a dramatic, generational leap with Windows Phone 7.
There is no conventional address book: this phone will not sync contacts with your Mac or PC, or even barely acknowledge they exist. Instead, there's the People application that piggybacks on to Facebook, LinkedIn or Twitter, and it's more helpful to think of it as a record of "Stuff people have done". Needless to say, it also pulls in contacts from Windows Live/Hotmail accounts, GMail and the like.
It's in the mail
Third party apps have previously tried to link recent e-mail and SMS to and fro with the contacts book. Well, this is much more ambitious: it unites communication from different protocols and services, by person, all under one roof, including the digital slimetrail we leave on social networks. The centre of gravity, though, is now on-line, rather than on a PC, or on the device itself.
This makes sense as the vast majority of non-technical people have always used a webmail service as their primary personal e-mail account. And Facebook or LinkedIn are considered the natural upgrade to e-mail. Even though I'm a minimal social network user (because I owe it to my contacts to protect their identity: it must not be inferred) I found WinPho 7's People function integrated things incredibly well.
To avoid the information deluge that swamps previous attempts at a "unified inbox" you can view the communications activity of subsets of people – separating "Friends" from "Attention-seeking internet blowhards" for example. And you can turn off the streams by service.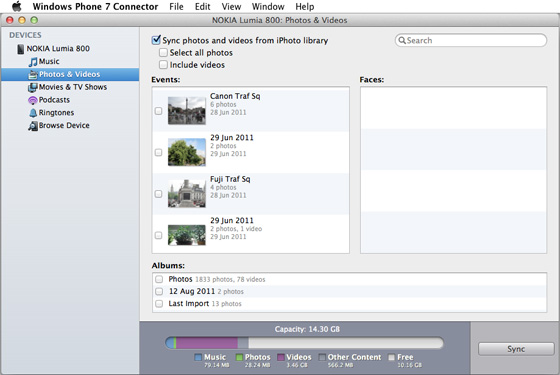 No contacts sync with the Zune equivalent on the Mac, but content transfer is very easy
But how did those contacts get there, you may wonder, since it doesn't sync with a Mac or a PC? Well, Nokia thoughtfully includes the traditional migration tool, Contacts Transfer, to haul your address book out of an old Symbian or S40 phone – and this worked flawlessly.
Indeed, I'd have been stuck without it, as my social network address books are more holes than cheese. The Contacts Transfer app supports the Bluetooth Phone Book Access Profile (PBAP), so Android and iOS devices can spill their guts to the Lumia 800. And if you're really old school, the People app will import Sim card contacts too.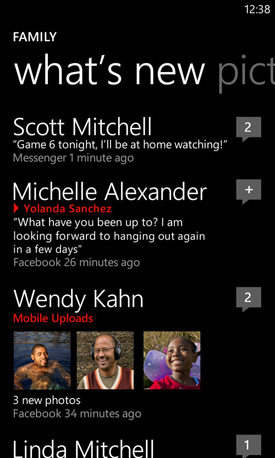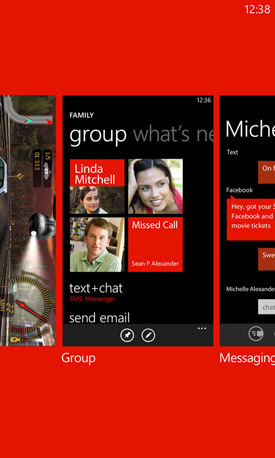 Network contacts updates and the carousel scrolling between apps
The design, based on oversized typography is very usable. That's because much of the traditional UI chrome is simply absent. Mango even hides most of the traditional phone status indicators at the top, too: the clock and WLAN status are visible, but network signal strength and operator ID must be pulled down with a swipe.
Design elements
The problem with Windows Phone, at this stage in its life, is that it lacks both features and tweaking options. Right now it's somewhere between iOS 2 (2008) and iOS 3 (2009). I quickly became irritated with the "live" tiles, they were far more "alive" than they needed to be: the non-stop transitions are a gimmick. But there's no way to turn these animations off.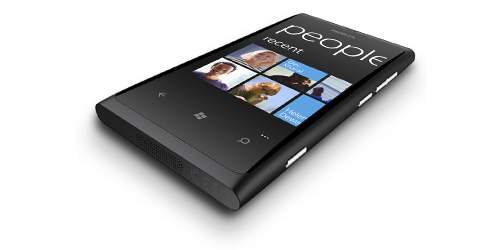 The base of the handset is home to the speaker grille
Windows Phone is also going to need a richer shell than the one offered today: a dual-list design of Tiles one one side, and a long, vertical list of apps on the other. So the platform needs to gain not only major, mature features, such as tethering, but also needs more customization options.
The Lumia 800 is on the large side, but thin, and is fashioned from a single shell of non-sticky matte plastic. It doesn't attract fingerprints, as most glossy plastic cases do. But it isn't the most comfortable device you'll ever shove in your pocket, due to the strange decision to give it sharp right-angled corners. Different, yes - comfortable, no.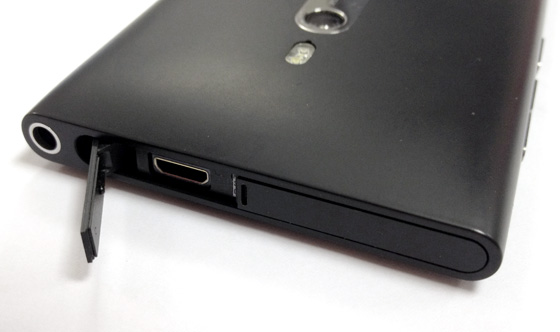 The micro USB port flap seems unlikely to last the life of the handset
Perhaps you can live with that – if you keep your phone in a manbag or handbag, away from the body. But less excusable is the decision to hide the micro USB port needed to charge the device under a fiddly door. Since Nokia has not included its traditional pin charger port, this door will need to be opened and shut every day. Which doesn't inspire confidence.
In addition, the phone frequently gave me a "Goodbye" while accessing the door – even though it wasn't really going anywhere, and remained fully operational. It's like Knock Down Ginger in reverse. I wondered how either the sharp corners, or the doorflap, got through the approval process. We may guess that the design was considered striking, so looks were considered more important than feel or convenience.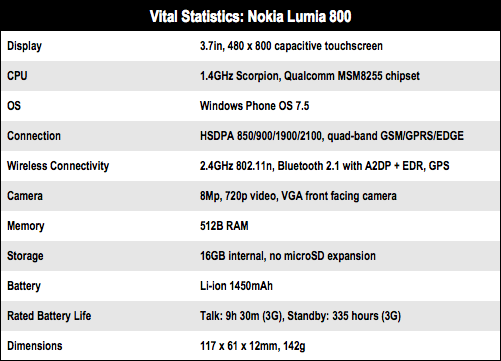 Battery assault
Unlike most of the devices the Lumia 800 is competing with, there's no memory card slot, or front facing camera. Microsoft has yet to port its Skype acquisition to its flagship mobile platform. The absence of expansion and front camera is not a problem if you know what you're getting, but caveat emptor.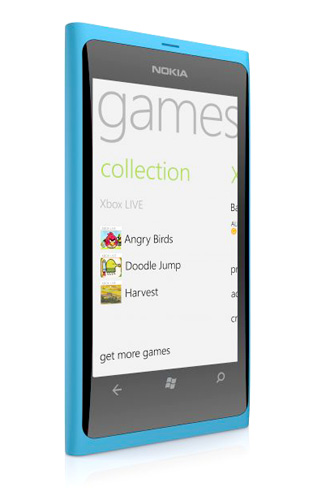 No memory card expansion, as is the norm on WinPho 7 handsets
The 800 x 480, 3.7in AMOLED screen is excellent, giving a very black black indeed, and enough brightness and contrast – at least in a gloomy North European country. It doesn't match the incredibly high density of the iPhone's Retina Display, and there's carping from purists for the choice of a slightly cheaper PenTile matrix than its rivals. But in practice I didn't find this mattered at all.
Text on the just-about-adequate web browser (Internet Explorer 9) looked shabby, but this may be a bad choice of fonts. And what's just-about-adequate here, is still streets ahead of Nokia's Symbian browsers.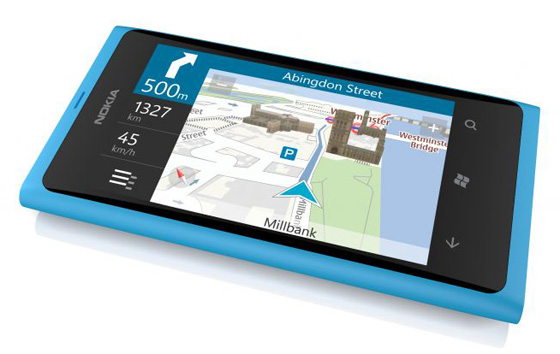 Nokia Maps is in residence alongside Microsoft's own maps
Another odd design decision turned out to be increasingly irksome. Microsoft's chassis specification makes a front facing hardware Search button mandatory. I expected this to be a Spotlight-style system search. But on the Lumia, this is hardcoded to Bing. It can't be changed to Google, but then Google can be pinned to the Tiles as a shortcut. It's also incredibly easy to press by accident.
The touchscreen explosion has eroded two of Nokia's key historical advantages: great battery life, and radio quality. Nokia phones historically boasted excellent signal gain and retention, and call quality – and these were a core part of their brand. But Apple and Android smartphones have lowered consumers expectations; phone calls are now considered just another feature.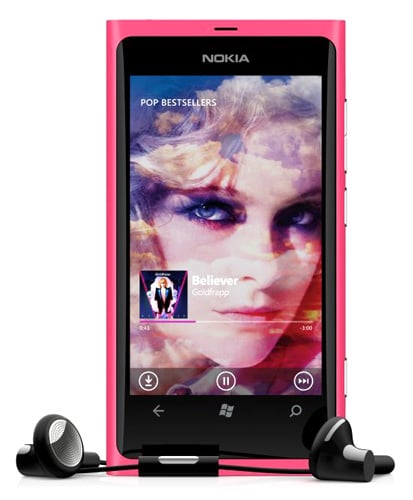 Music player, web browser, social messenger... oh, and a phone too, sometimes
Perhaps there's room to raise them again, but that might have to wait for another generation of devices: now that Nokia has bet the company on Windows, many more will undoubtedly follow. The Lumia 800 barely made it through a day on its battery, and while call quality and radio reception were perfectly adequate on the 3 network in London, the handset didn't scream "clear market leader". That said, it did gain and retain a signal much better than an iPhone.
Market forces
One thing needs a quick fix, though: dialling. It's actually quite difficult. Unlike more recent iterations of iOS, you can't fast scroll through the address book alphabetically – at least it looks that way, until you click on a letter and an alphabetical grid appears on-screen with highlighted characters that hint at contacts with those initials. There's no smart dialling either, unless you consider voice dialling to be reliable enough. The fledgling Marketplace is full of third party add-ons that do the job, but the phone should have both built-in.
Sample Shots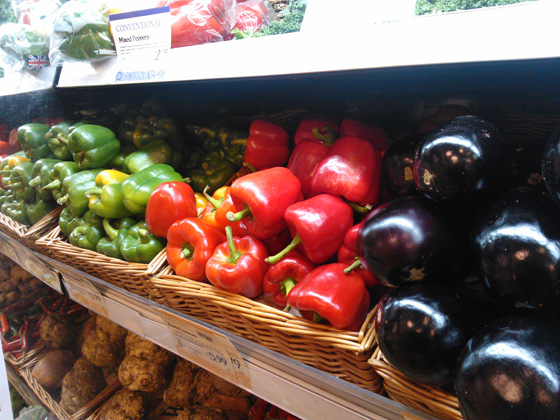 Click for a full-resolution image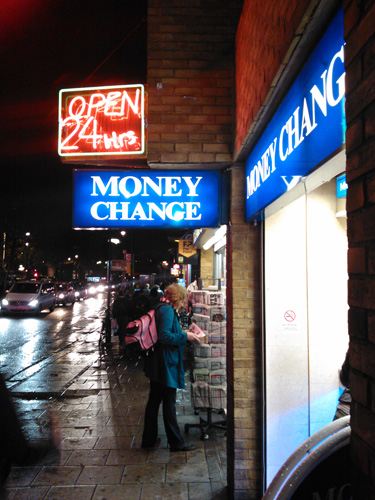 Click for a full-resolution image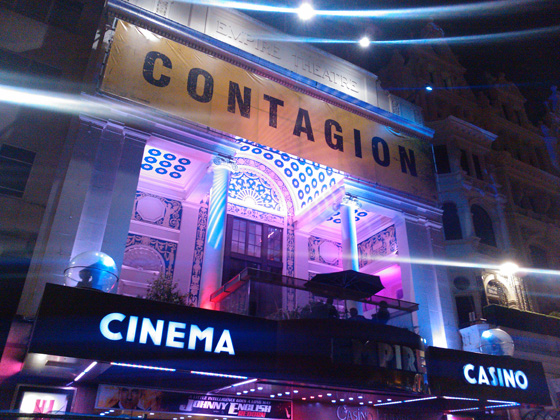 Click for a full-resolution image
The camera was adequate, but seriously underperformed in lower light conditions indoors, producing grainy pictures indoors even in daylight when it should have performed adequately. The specs aren't ground-breaking: dual LED flash, 720p HD at 30fps, although my expectations are always fairly low when faced with a thin device. This is no N8. The dedicated camera button is most welcome, and a half press focuses the camera.
The Lumia 800 boasts two mapping apps, and two music apps, the latter actually being umbrellas for a host of services. You can see the rush to market here.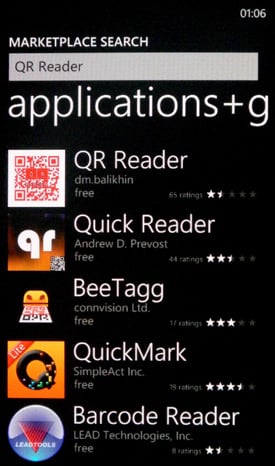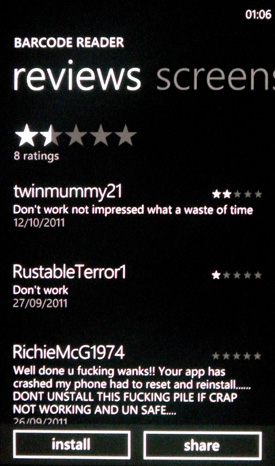 Marketplace searching has been improved on Mango, but the quality of the comments apps varies significantly
Even after a week I was still confused by the duplication of Zune and Nokia's own Music suite, which includes gig listings and its Nokia download store. But the Pandora-style Nokia Radio feature, which I disparagingly referred to as a "tickbox feature" at launch, works surprisingly well in practice. You can cache a number of songs locally, if you like them, for a month – and there's no sign up.
Early days, then
Office is included, saving files to Skydrive and Sharepoint servers, and is nicely implemented; and Xbox Live allows subscribers to check in. And the power user will soon find the Tiles+List UI tiring. I found it limiting almost right away – it's simply quicker to find seldom-used apps when they're in a grid – and easier to organise things when they're in folders.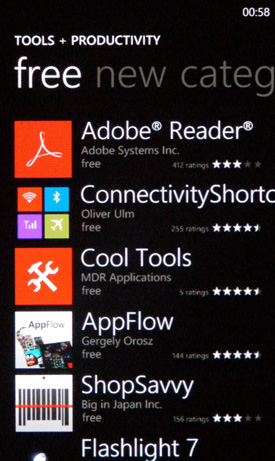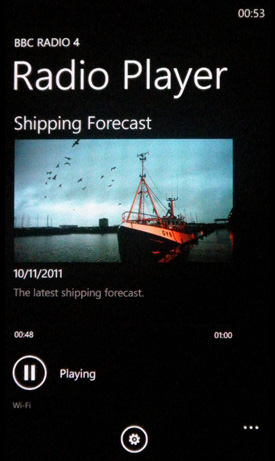 Marketplace apps can be viewed by category and some of them are actually quite useful.
Both Nokia and Microsoft have a long way to go together on this new, but very promising platform. Microsoft badly needs a high quality and trusted phone manufacturer to make the software into a great product. Nokia badly needed a modern platform, and now it's got one. The partnership doesn't look such a bad idea at all, now.
Most importantly it's got momentum, with a decent range of software already in the Marketplace – Plane Finder, for example – and more arriving all the time. It can't be too long before Skype and Opera grace the platform.
Nokia is clearing the decks to push the 800 out in time for Crimbo and its haste in getting this product to market is understandable – but evident in the duplication of music and maps, and some design decisions. Was this really the best enclosure the company had to hand? If the case design isn't to your liking, the cheaper and fairly cheerful Lumia 710 has the same internals, runs just as fast, yet has a few more curves on its corners that might appeal.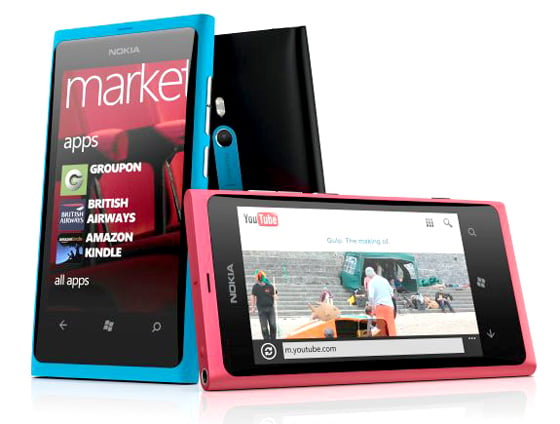 In need of a few tweaks, but a fairly sound offering overall
Verdict
Aesthetics aside, the speed and ease of use of the Lumia 800 – and the remarkable People application – make this a very attractive alternative to the iPhone. Even if you don't do much social networking, it's nice to have communications and events aggregated under by contact or group. People who see it, like it. ®
More Smartphone Reviews

RIM
BlackBerry
Torch 9860
HTC
Titan
Ten… Androids
to outshine
the iPhone 4S
Apple
iPhone 4S
Sony Ericsson
Xperia Arc