Original URL: https://www.theregister.co.uk/2011/11/09/antique_code_show_lemmings/
Lemmings
Fatal attraction
Posted in Personal Tech, 9th November 2011 10:00 GMT
Antique Code Show Lemmings was developed by DMA who are now known as Rockstar North of Grand Theft Auto fame. Who'd a thought such innocent beginnings would lead to such depraved offspring?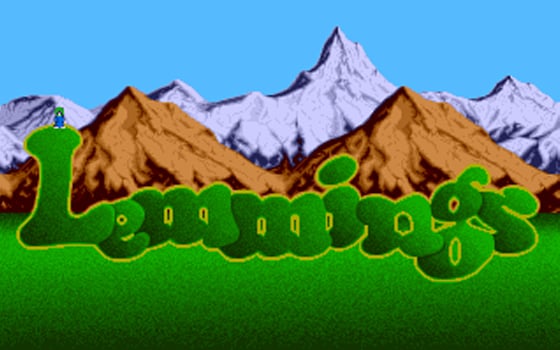 Multiformat title: to begin with only multiplayer on the Amiga
Originally released on the Commodore Amiga, Lemmings was one of the most popular games of the 1990s, and eventually made its way onto many formats including PC and PlayStation. But only the Amiga had two player lemmings – seriously, not to be missed.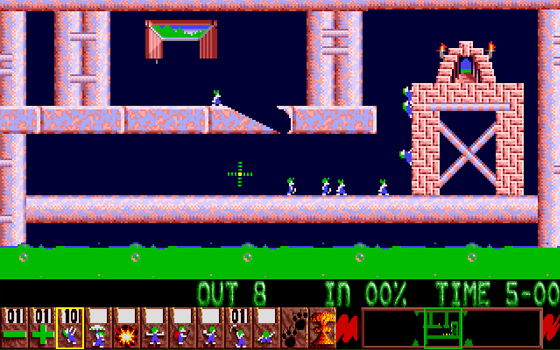 Who knew that lemmings possessed so many skills?
The idea of the game is to get all of my lemmings, or as many as humanly possible, from one location to another. They have at their disposal a number of tools in the way of 'skills', such as the ability to dig holes, tunnel through objects, build steps, climb walls, parachute, path blocking and self-explode. These skills are essential for impassable areas and enable me to get the rest of the lemmings to make their way from point A to B.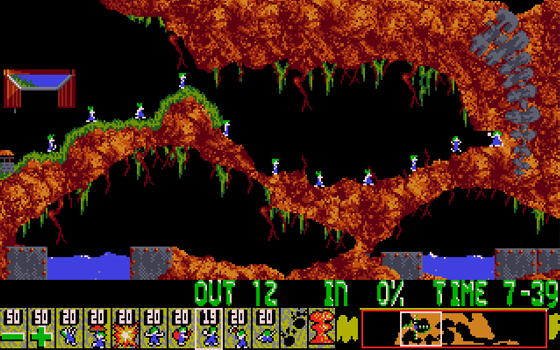 High velocity vermin
Lemmings requires me to think laterally and with more haste than my ailing brain cells can muster these days. Depending on which level I am on lemmings are released from their hutch at varying rates. If I take too long to decide what action to take, my Lemmings will wander aimlessly off a cliff to their imminent death.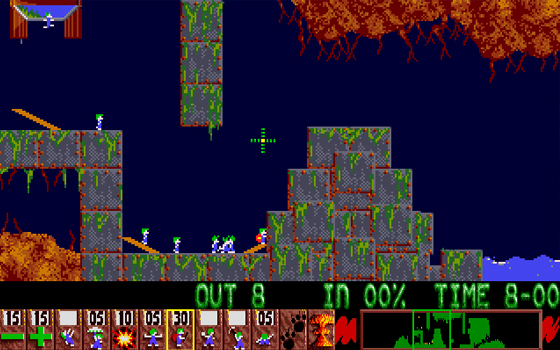 Suicide pacts can emerge at a moment's notice
Not only do I need to think fast, I need to be speedy with my mouse. I click on a skill then on the lemming I want to assign that skill to. This can get confusing at the best of times let alone when my whole extended lemming family is on the brink of suicide.
On the level
The early levels aren't too demanding and I remember completing these with comparative ease and very few fatalities. These starter levels are a good introduction to the game and, after playing for ten minutes, I was hooked. Lemmings has four difficulty levels, fun, tricky, taxing and mayhem. I remember the mayhem levels being über-challenging, with lemmings being released at a merciless rate.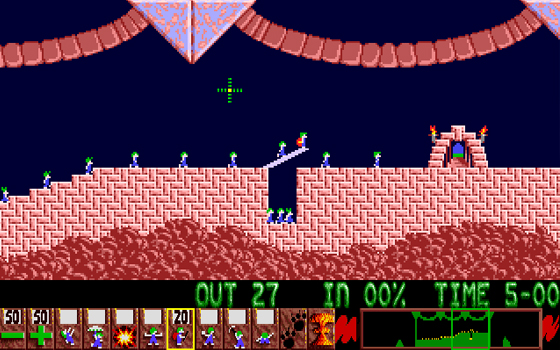 Compulsive ramblers
Once I had rescued the required number of lemmings I could advance to the next level. Amiga knew I didn't want to have to re-play each level every time I came back to the game, so at the end of each level I am also given a code for the level I have just completed. Of course, this got hacked and I remember these codes getting passed out.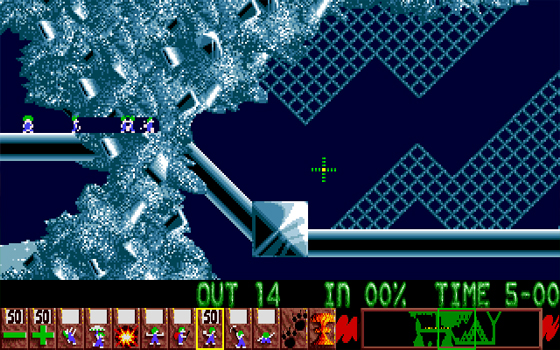 Cheating saves lives, apparently
The graphics and sound effects were charming, with my green-haired, blue jumper wearing lemmings making cute yells of 'Lets go!' as I began each level and 'Oh no!' just before exploding.
Lemmings is the perfect example of a game that has a brilliantly simple premise, excellently executed, leaving me infuriated and addicted.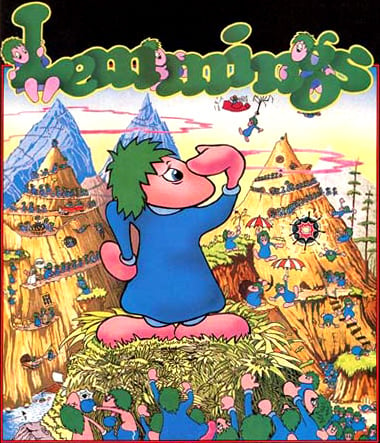 RockStar's hairy roots
After reading this I know you're going to spend next Saturday trawling through your nearest car boot sale for a second hand Amiga – which will undoubtedly be bundled with a copy of Lemmings – to again experience one of the best computer games ever. ®
Reg Hardware will be revisiting memorable titles from gaming's illustrious past every fortnight
Developer DMA Design
Platforms Amiga, Atari ST, Sinclair Spectrum, PC
Year of release 1991
More Info Original copies of Lemmings can still be found for ready money on eBay and retro gaming enthusiast sites for around £10-15, with collectible editions showing at silly prices. Unofficial DMA Design Lemmings history site. Lemmings for PS2 and PSP info here. ®
More Antique Code Show Reviews

Baldur's
Gate
Flashback:
The Quest
for Identity
Star
Control
The Secret
of Monkey
Island
Sid Meier's
Civilization